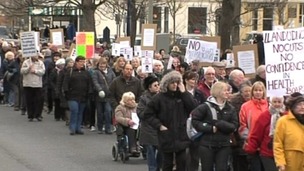 Around 300 people have taken to the streets to demonstrate their opposition to health service changes in North Wales.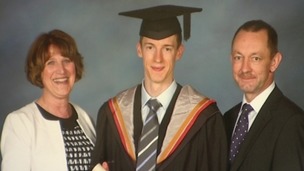 A coroner said a North Wales health authority should review cases of patients who have been treated for moles at a GP surgery in Colwyn Bay.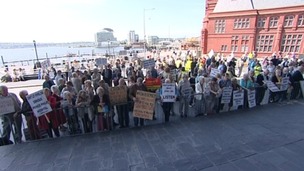 Hywel Dda health chiefs agree a plan to cut services in some smaller hospitals and re-invest millions of pounds in new community facilities.
Live updates
Health board accepts mismanagement report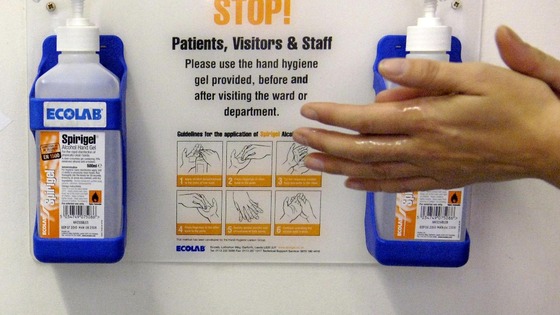 A joint report by Healthcare Inspectorate Wales (HIW) and the Wales Audit Office (WAO) has revealed failings in the way Betsi Cadwaladr University Health Board is run. The report looks at the corporate, clinical and financial challenges facing the health board.
Some of the issues arising from the report include lack of clarity around accountability arrangements and deepening concerns over how services are delivered.
N. Wales neonatal review
First Minister Carwyn Jones has been telling AMs why he has asked experts in neonatal care to advise him on whether North Wales could have a 'fully self sufficient' service of its own. But the Welsh Liberal Democrats claim that the review is being sabotaged.
North Wales AM Aled Roberts said Betsi Cadwaladr Health Board wants to transfer facilities from Wrexham Maelor Hospital, though Welsh Government sources say that won't be allowed to happen whilst the review is taking place.
And the Shadow Health Minister, Darren Millar, said that instead of an end to uncertainty, it was 'yet another review and a further delay' in decision making by the First Minister.
Carwyn Jones took responsibility for the decision because his previous health minister, Lesley Griffiths, is AM for Wrexham and had a potential conflict of interest over services at her local hospital.
Advertisement
N. Wales neonatal review
First Minister Carwyn Jones has announced that the Royal College of Paediatrics and Child Health will review whether North Wales can eventually become 'fully self sufficient' in the delivery of specialised neonatal services. At present the sickest babies are treated in England.
Mr Jones had already said that plans for a formal arrangement with Arrowe Park Hospital on the Wirral must go ahead as an interim solution but he was asked if proposals to move other neonatal care from Wrexham to Ysbyty Glan Clwyd could be delayed so that options for the future were left open.
Will you say to Betsi [Cadwaladr University Health Board] can they put their ... plans on hold until the report and the decision has been made?
– Antoinette Sandbach
I will give thought to that ... I can see that ... any change in neonatal provision may have an affect on the review.
– Carwyn Jones, First Minister

A Welsh Government source has since confirmed that nothing affecting neonatal care in Wrexham, Glan Clwyd and Ysbyty Gwynedd in Bangor should change until the outcome of the review is known. The First Minister expects to receive the report in September.
N. Wales neonatal review
The time has come for Carwyn Jones to end the uncertainty and commit to the retention of long-term neonatal care in North Wales.

The health board has ridden roughshod over the views of local communities and the expert opinions of clinicians have thus far been ignored.

North Wales' baby care services have been left hanging in the balance for far too long and I urge the First Minister to make a swift decision to scrap the Health Board's plans and get behind services in North Wales.

Axing long-term neonatal intensive care in North Wales must not be allowed to go ahead.
– Darren Millar AM, Shadow Minister for Health
N. Wales neonatal review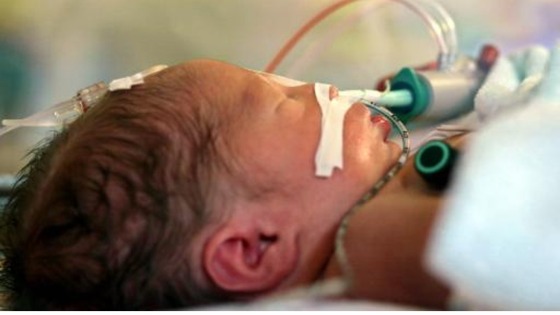 The First Minister is due to make a statement today on the future of neonatal care in north Wales.
In March Carwyn Jones AM announced that he would personally decide whether to call in the controversial plans by Betsi Cadwaladr Health Board to move neonatal services out of north Wales and into Arrowe Park on the Wirral.
Review of neonatal care move
Plaid Cymru claim that today's announcement is an admission by the First Minister that moving specialised neonatal services out of North Wales is the wrong approach.
We have clearly won the argument and it's a shame that Carwyn Jones didn't admit as much months ago. Had he done so, Betsi Cadwaladr Health Board could have developed proposals to retain the service in north Wales from the start, avoiding the terrible waste of time and money in now having to consider a different approach. This is clear proof that the NHS lacks direction from the Welsh Government which is why it is in such a mess.
I'm hugely concerned that he seems happy to accept the imminent loss of the service, saying that he'll try to bring it back at an unspecified point in the future. In the meantime mothers and babies will still be exposed to all the risks Plaid, the BMA, RCN and RCM have been warning against. The First Minister also doesn't seem to understand that a key consequence will be the loss of expertise within the remaining intensive care services for newborn babies in north Wales. Once the intensive care service is lost it will be much more difficult to re-introduce it.
The government's statement is very ambiguous on timescales and we will need to redouble our efforts to ensure that Labour isn't allowed to kick this into the long grass. This campaign is far from over.
– Llyr Gruffydd, Plaid Cymru AM for North Wales
Advertisement
Review of neonatal care move
The Conservatives say Carwyn Jones hasn't done enough by ordering a review of whether specialised neonatal care can be returned to North Wales in the future, following his decision to approve its transfer to the Wirral.
I welcome this statement and the fact that it leaves the door ajar on the retention of long-term intensive care for sick and small babies in North Wales -but it doesn't go far enough. It's very disappointing that the First Minister has failed to set out a clear timetable for the decision making process. The ongoing uncertainty over the future will continue to be a cause of anxiety for hardworking staff and parents.
The First Minister must act swiftly to publish a timetable and provide assurances that no services will be withdrawn during the period of his review.I am confident that, if the First Minister is true to his word and listens to clinicians, these services will be safeguarded within North Wales and the potentially dangerous decision to relocate services from the region will be scrapped.
– Shadow Health Minister Darren Millar AM
Review of neonatal care move
The First MInister's announcement of a review into the future provision of neonatal care in North Wales doesn't mean the controversial transfer of services to the Wirral will be halted. A Welsh Government spokesperson has confirmed to me that the changes will go ahead as planned.
That's because the move is seen as 'clinically imperative.' So the First Minister's statement backs the local health board's plans but means that he'll commission a review into ways of bringing the services back into Wales in the long term. That may not be the reassurance campaigners hoped for.
Review of neonatal care move
The First Minister says that his decision to look at a 'third option' for neonatal care in north Wales "should in no way be taken as a criticism of their actions."
He says "we all recognise change in the NHS has to happen and it raises difficult and challenging issues for all of us. This is particularly so when vulnerable babies are involved. All of us share the common desire to do what is best now and into the future."
The public will rightly expect all of us to work together on all actions, short, medium and long term, to put in place safe and sustainable services. It is important BCUHB continue with this work and my decision should in no way be taken as a criticism of their actions. We all know health services have to change in Wales and in this particular instance I am asking for advice on whether there may be an opportunity in the future to provide these neonatal services within North Wales.
– Carwyn Jones AM, First Minister
Review of neonatal care move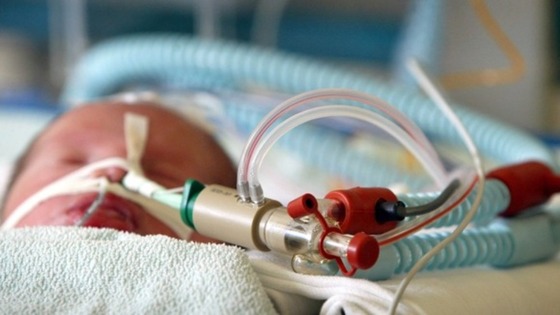 Today's intervention by Carwyn Jones follows protests from parents in north Wales. Campaigners have argued against moving services that are currently provided in three hospitals in north Wales transferred to Arrowe Park on the Wirral.
Those fighting the plans have warned that plans to treat babies more than 16-weeks premature at a single intensive care neonatal service at Arrowe Park, on the Wirral, would leave relatives with too far to travel.
Earlier this month the First Minister announced that he would personally decide whether to call in the controversial plans.
He said he would take personal responsibility because the previous Health Minister Lesley Griffiths's Wrexham constituency would be directly affected by the plans.
Load more updates
Back to top