National
David Cameron today visited HMS Belfast with three Arctic Convoy veterans.
They gave him a tour around the vessel, showing him where ice was cleared from the deck in perilous circumstances.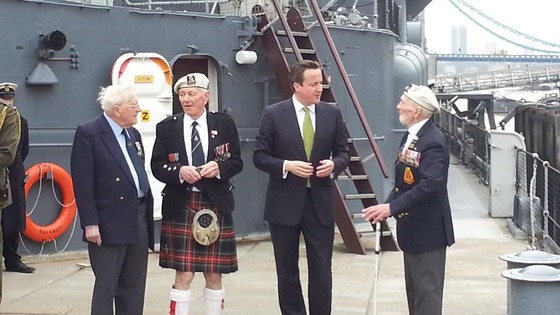 Mr Cameron said: "They are heroes and I think it's just so right that we are honouring them today for their incredible service 70 years ago, and I'm really proud as Prime Minister to have set up that review, to make that decision and to get them that medal they so richly deserve.