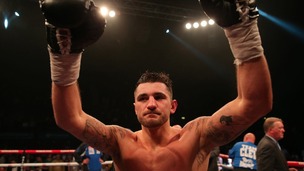 The 26-year-old successfully defended his WBO title for the fifth time against Germany's Robin Krasniqi last night.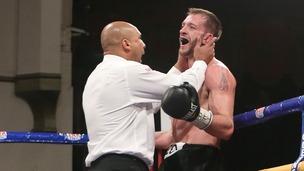 Enzo Maccarinelli stopped in bid to win commonwealth light-heavyweight title.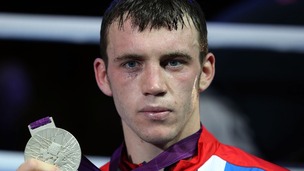 It was a silver medal for 21-year-old welterweight boxer Fred Evans from Newport on the final day of the Olympics.
Live updates
An independent audit of the Welsh Amateur Boxing Association (WABA) says the organisation is "not fit for purpose" and auditors have "been unable to satisfy ourselves that there was no fraud."
The report was commissioned by the Welsh Government, Sport Wales and WABA, and carried out by accountants KTS Owens Thomas.
It said WABA, in its current state, "does not qualify to receive public money", and Sport Wales "must consider the implications of this finding."
In 2012, WABA - which controls amateur boxing in Wales - received £190,000 in Sport Wales grants, as part of its £237,000 total revenue.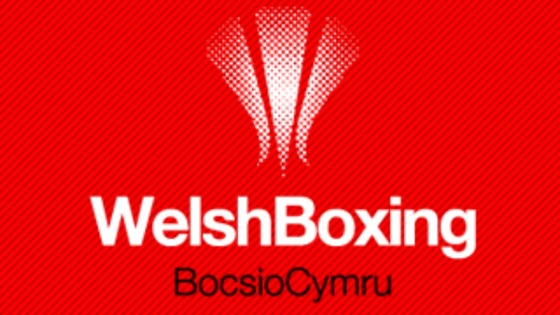 The report said "We have not found evidence of fraud, but have been unable to satisfy ourselves that there was no fraud. This is the result of the absence of sufficient financial records."
"There are few checks, limited evidence of authorisation of expenditure, no external examination of the financial activities or controls and an absence of much supporting documentation."
The Welsh Amateur Boxing Association says it accepts "the wider recommendations and appreciates that improvements can be made."
"We are working closely with Sport Wales to address the recommendations in the report, and have an agreed 12 month action plan. Progress has already begun in addressing the recommendations."
Cleverly preps for title defence
Hundreds of fans came to see Wales' Nathan Cleverly training on the streets of Cardiff today. The WBO Light-heavyweight World Champion is getting ready to defend his title in the capital in two weeks' time. Tom Sheldrick reports.
Advertisement
Cleverly preps for title defence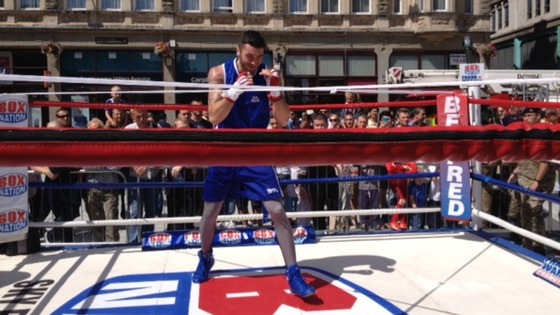 Caerphilly boxer Nathan Cleverly took his training to the streets of Cardiff today as he prepares to defend his WBO World Light-Heavyweight title for the sixth time.
The 26-year-old takes on Sergey Kovalev at the Motorpoint Arena on 17th August and showed off his sparring skills for fans in Queen Street.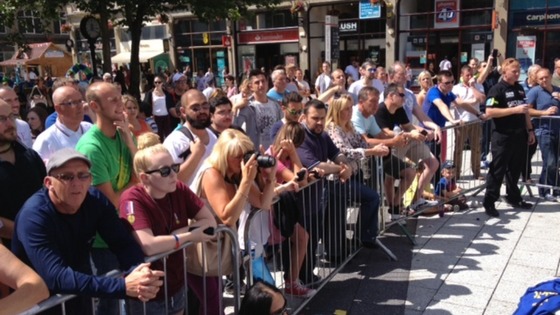 Former WBO cruiserweight world champion Enzo Maccarinelli says he hopes to put a horrendous 2012 behind him by claiming the Commonwealth light-heavyweight title next month.
Swansea fighter Maccarinelli will face a rematch with Ovill McKenzie after he was controversially stopped during their last fight. They'll square up on the undercard of Nathan Cleverly's world title defence on August 17th in Cardiff.
Cleverly's Cardiff title defence
WBO light heavyweight champion Nathan Cleverly will fight undefeated Russian Sergey Kovalev at Cardiff's Motorpoint Arena later this summer.
The date for Cleverly's next fight was announced earlier this week - 17 August - but his opponent not confirmed until today.
It's finally on! Fighting undefeated Russian K.O specialist Sergey 'Krusher' Kovalev, August 17th in Cardiff. #explosive
Cleverly's Cardiff title defence
Cleverly's promoter Frank Warren says he has been in negotiations with HBO, who want to screen the fight, for over a month, but the Welsh fighter may now have to find another opponent to take on in what will be his second fight at the Cardiff venue.
We were hoping today to announce Nathan's next opponent for a fight that is due to take place on August 17.

We were hoping it would be against Sergey Kovalev. We agreed terms with HBO, who approached us with this fight in May.

Originally we intended to put the fight on in July. We were asked to put that back, which we did because Kovalev had to fight an eliminator last Friday and then moved the date to August 10. We booked the venue, then they asked us to push it back to August 17.
Over the last few days we have had conversations about applying for visas for Kovalev. I was on the phone until 5:30am to HBO.

They are calling in the Main Events people today to say you are fighting or not? So today we will know if Nathan will be fighting Kovalev.

That's the fight we want but if he doesn't want it we will find someone else
– Frank Warren, Nathan Cleverly's promoter

Kovalev, 30, is one of the hottest fighters in the 168lb division, knocking out his last five opponents.
Advertisement
Cleverly's Cardiff title defence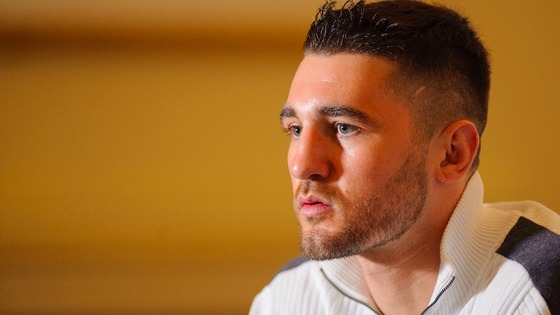 Nathan Cleverly will make his sixth world title defence at Cardiff's Motorpoint Arena on August 17, but the identity of his opponent remains up in the air.
Cleverly, the WBO light heavyweight champion, had agreed in principle to fight Sergey Kovalev, but the IBF today ordered title holder Bernard Hopkins to fight the Russian after he became mandatory challenger following his knockout win over Cornelius White last Friday.
Kovalev must now decide whether he wants to take on Cleverly in Wales, or Hopkins in the United States next.
Fishlock's Wales
In the first programme of a new series, Trevor Fishlock looks at the long tradition of boxing in Wales, from the brutal bare knuckle local heroes, the Lonsdale Belt winning legends, and the world title holders, no other small country has bred so many champions.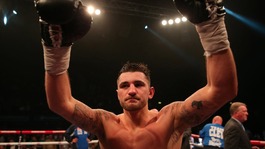 The 26-year-old successfully defended his WBO title for the fifth time against Germany's Robin Krasniqi last night.
Read the full story
Welsh fighter Nathan Cleverly defends his WBO world light-heavyweight title against Germany's Robin Krasniqi tonight.
The 26-year-old from Blackwood admits he needs to be punching well above his weight to beat the man who's won his last 38 matches and knocked out the last four of his opponents.
I've got to be on the top of my game. And to do that, preparation has got to be good. I've prepared well - and when I prepare well there's no one who's going to take that belt from me.
– Nathan Cleverly
Load more updates
Back to top