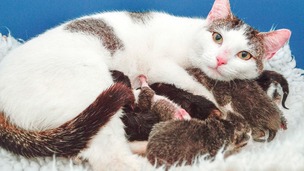 Workers at a Bridgend prison are trying to solve the mystery of the cat who gave birth behind bars.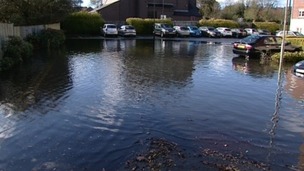 The clean-up is underway in the Brackla area of Bridgend after flash-flooding yesterday forced nine people out of their homes.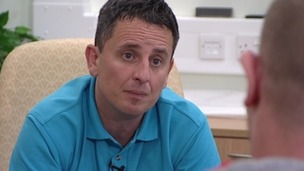 A Bridgend man has attended a star studded event in London after being nominated for a Pride of Britain award.
Live updates
Bridgend bulldog has facelift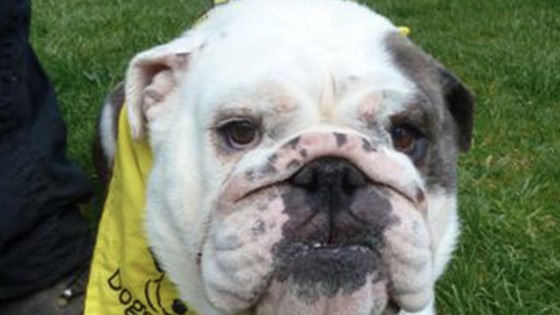 A Bridgend bulldog has had a facelift - not to improve her looks though, rather to help her breathe.
Two-year-old 'Storm' had a flip of skin over her nostrils, which was constricting her airways.
Dogs Trust vet nurse Stephanie Marshall said: "A facelift is an uncommon procedure for a dog but we know it will make a huge difference in improving her quality of life."
Storm was living at the Dogs Trust centre in Bridgend, after her previous owner moved house and couldn't take her.
She has now got a new owner - and will soon go under the knife again, for surgery to improve her vision.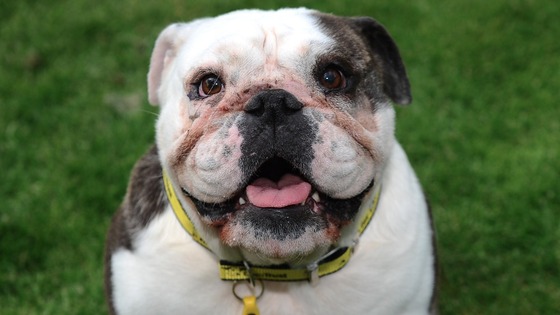 £1.3m engineering facility opens in Bridgend
A £1.3m engineering facility has officially opened in Bridgend following investment from the Welsh Government.
Aircraft Maintenance Support Services has seen a 60% increase in turnover in the last three years.
Megan Boot reports.
Advertisement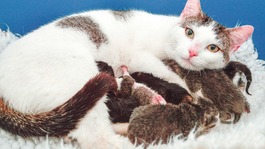 Workers at a Bridgend prison are trying to solve the mystery of the cat who gave birth behind bars.
Read the full story
Child seriously hurt in Bridgend collision
Police say a young child pedestrian sustained life-threatening injuries after being involved in a collision with a car in Bridgend.
It happened just before 6.30 pm yesterday at Heol Fach, North Cornelly.
There's an appeal for witnesses.
Abandoned new-born foal rescued near Bridgend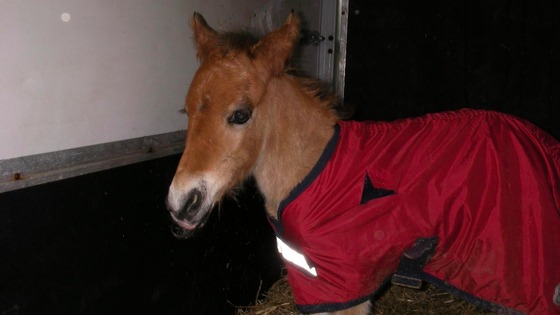 An abandoned new-born foal is recovering after being rescued from Coity Common in Bridgend.
The foal, now named Valour, had been abandoned by its mother on the common.
RSPCA Inspector, Nick de Celis, was called out to check on the foal. He said: "The council horse wardens were looking for the mare on the common but had no success.
"The early hours and days of a foal's life are crucial to building their immunity from the mother's first milk - so this poor little animal had missed out and was clearly in a bad way"
Valour has now been moved to an equine specialist near Swansea, where he is being hand-reared but he may be moved to a foster mare if one can be found.
First Minister opens Bridgend engineering facility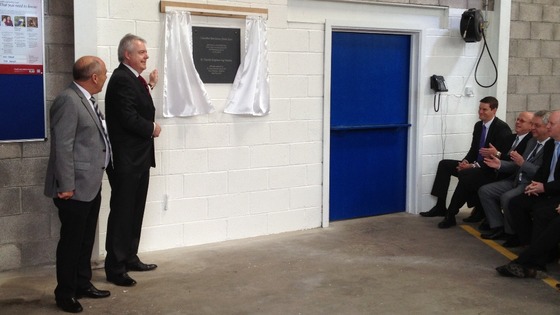 The First Minister Carwyn Jones has returned to his Bridgend constituency this morning to open a new engineering facility.
The St David Engineering facility is part of a £1.3 million investment into the Bridgend firm Aircraft Maintenance Support Services Limited who provide aircraft support equipment for military and civilian use.
In the next five years up to 50 jobs are expected to be created with the company planning to work with Bridgend college to bring more apprentices through its doors.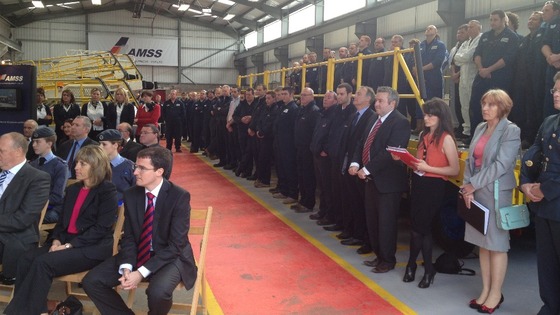 Advertisement
Fire crews tackle blaze at Bridgend wood chipping plant
South Wales Fire and Rescue Service says crews are dealing with a fire on the Brynmenyn Industrial Estate near Bridgend.
The blaze, which a spokesperson says is now under control, broke out at a wood chipping plant.
Anglesey council deal struck
Labour hold seats in council by-elections
Away from the Anglesey election, Labour has held on to two council seats in by-elections caused by the deaths of veteran councillors. The Risca East seat on Caerphilly Council was won by Philippa Leonard. In Bridgend, Charles Smith won Llangewydd and Brynhyfryd.
£24m boost for Ford factory
Made in Wales - the new engine coming to Bridgend
by Carole Green
Staff at the Ford plant in Bridgend are celebrating the news that they've landed a massive £24m investment. Half of that will be coming from the Welsh Government. The money will be used to start production of a new engine.
£24m boost for Ford factory
Bridgend to build new Ford engine in 2014
Ford, which employs 2,300 workers at its Bridgend plant says the new engine will come off the production line in 2014.
Bridgend already produces 2,668 four-cylinder engines each day and staff numbers says Ford are at their highest in the plant's 33-year history.
The £24m worth of investment announced today includes a grant of £12m from the Welsh Government.
The Welsh Government has greatly assisted in maximising the full potential of Ford's own investment in Bridgend and we are pleased to meet today with the Welsh First Minister and the Business Minister to recognise this successful partnership.
– Mark Ovenden, managing director, Ford of Britain
Load more updates
Back to top