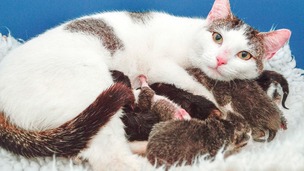 Workers at a Bridgend prison are trying to solve the mystery of the cat who gave birth behind bars.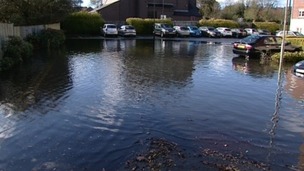 The clean-up is underway in the Brackla area of Bridgend after flash-flooding yesterday forced nine people out of their homes.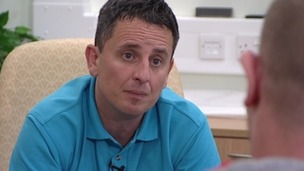 A Bridgend man has attended a star studded event in London after being nominated for a Pride of Britain award.
Live updates
Bright future for podgy pooch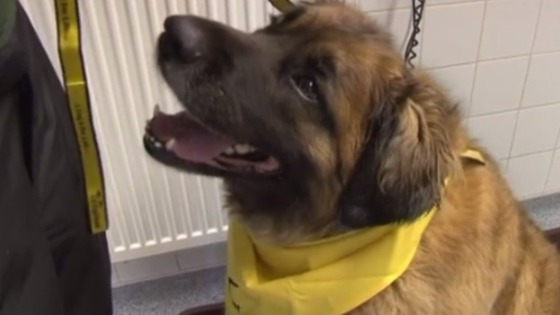 Staff at Bridgend Dogs Home say they've been inundated with offers of a new home for Sally - the nine-stone pooch. ITV News featured Sally last week as she went on a diet. Today potential owners will bring their own dogs to meet Sally and see if they get on.
Bright future for podgy pooch
Crash diets around Christmas time aren't exactly new - but for Sally - it could mean a whole new life. - She weighs a whopping nine stone and is one of the biggest ever taken into Bridgend Dogs Trust and she isn't going to be easy to rehome. Tom Sheldrick has been to meet her.
Advertisement
Bright future for podgy pooch
Sally is ten kilos overweight and on a strict diet and exercise programme to make sure she's fit enough to be re-homed. Tom Sheldrick report's on her fat camp lifestyle tonight on ITV Wales at 1800. But here's a taster of when Tom first met Sally.
Bright future for podgy pooch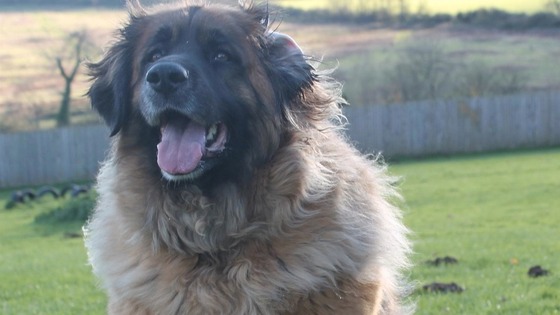 One of the biggest dogs ever brought to Bridgend's Dogs Trust is being forced to lose weight to help her find a new owner.
Sally, a 60kg leonberger is needing to lose 10kg to reach a normal weight for her breed.
The huge canine was brought to the dogs home after her owners were unable to look after her anymore.
Vets have now put Sally on a strict calorie-controlled diet and intense exercise programme to ensure she is in the best shape to be re-homed.
Linda Feagan from Dogs Trust Bridgend: "She's quite a novelty because she is such a big cuddly dog - but people need to really know what they're taking on in a large dog. Get her into your home and she's going to be sweeping stuff off the coffee table."
"So we just need to make sure she goes to someone who knows what they're getting themselves into and can give her the care that she needs - good love, and make sure she's not having too many treats."
The Bridgend Dogs home are now looking for someone who will be able to look take care of this giant pooch.
Woman's Philippines search
A teacher from Bridgend has joined efforts in the Philippines to get more aid to some of the most badly-affected communities in the wake of Typhoon Haiyan.
Neil Walton is headteacher of an international school at Cebu - one of the many places to have been devastated by the storm.
All lanes open and accident has been cleared on the M4 Westbound between J36 A4061 / A4063 (Bridgend / Sarn Service Area) and J37 A4229 (Pyle).
Advertisement
Health board faces care probe
Health Minister Mark Drakeford has ordered an independent inquiry into one of the biggest health boards in Wales.
The Minister has acted after the death of grandmother Lilian Williams.
Abertawe Bro Morgannwg had apologised for what her family say was appalling care and the fact that the promise of a high level investigation into it in 2010 never happened.
Tonight ITV News can reveal new information which her family says goes to the top of the Welsh NHS.
Our Health Reporter Rob Osborne reports.
Health board faces care probe
I understand the terms of reference for the ABMU health board review have NOT been set yet. We do not know if this review is retrospective
Health board faces care probe
Abertawe Bro Morgannwg University Health Board says it welcomes the Welsh Government's review, and says another external review is already scheduled to begin next week.
ABM University Health Board already has a number of robust and pro-active measures underway to maximise the delivery of safe and high quality care for patients at the Princess of Wales Hospital; and already these actions are producing positive results.

Up to date mortality rate figures indicate that the hospital is now in line with other hospitals in Wales. In addition, mortality rates for patients with fractured hips - which were higher than expected - now compare with the best in the UK.

We have also had some very positive feedback from patients and relatives.
A spokesperson says a 'Quality and Safety Programme' has been set up at the Princess of Wales Hospital, adding that a nursing team from the hospital have recently won a UK-wide award.
The external review being arranged by Welsh Government also involves Neath Port Talbot Hospital.

We accept that there were issues around the care of an individual patient while she was an inpatient at Neath Port Talbot Hospital for a brief time and these clearly must be addressed.

However there are not high numbers of complaints about Neath Port Hospital generally, and the main category involves access/appointment issues rather than poor care.
– ABM University Health Board spokesperson
Health board faces care probe
While an investigation into standards of care in Abertawe Bro Morgannwg University Health Board is welcome following the appalling neglect of an elderly and vulnerable patient, this falls far short of the full Keogh-style inquiry the Welsh NHS needs.

We urgently need a robust Wales-wide inquiry into standards of patient care and high death rates in our hospitals to identify failings and put them right to prevent another Mid Staffs scandal.
Carwyn Jones' Labour Government must listen to calls for a Keogh-style inquiry from frontline NHS staff, respected health campaigners like Ann Clwyd and Welsh patients to prevent any more vulnerable people from suffering horrific neglect and mistreatment.
– Darren Millar AM, Shadow Minister for Health
Load more updates
Back to top