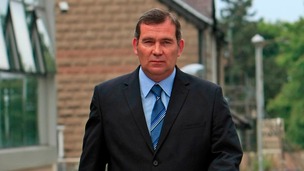 The judge criticised the Welsh Government's approval of charity funds as "frankly astounding"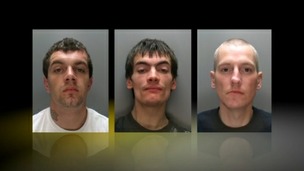 Three Bangor men are jailed after being convicted of a robbery in which they carried imitation firearms and attacked a man in his own home.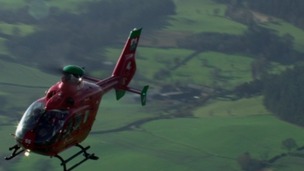 The two Welsh air ambulances grounded following the discovery of cracks in rotor blades of the same model type get the all clear
Live updates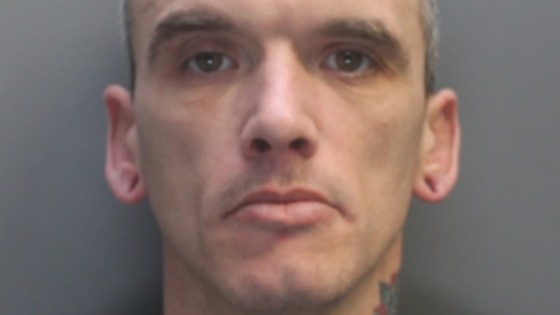 A 36-year-old man who abused three little boys despite being HIV positive was jailed for 14 years today.
Simon Morris Jones, pleaded guilty to 15 charges at Caernarfon crown court, including rape, sexual touching, and engaging in sexual activity with a child.
Matthew Dunford, prosecuting, said the boys have had to undergo a course of treatment because the defendant was HIV positive but to date all had been negative.
Jones will be on the Sex Offenders Register for life.
Det Sgt Richard Griffith welcomed the sentence and praised the victims and their families who he said had the courage and resolve to stand up to the perpetrator.
A former boss of children's homes accused of 32 sex charges after being arrested as part of a probe into allegations of historical child abuse in North Wales has been released from custody by a judge.
John Ernest Allen, 72, of Foxglove Avenue, Needham Market, Ipswich, was granted conditional bail by Judge Merfyn Hughes QC at Caernarfon Crown Court.
His barrister has indicated that Mr Allen denies the allegations.
The alleged assaults are said to have taken place between 1968 and 1989, and involve 15 children aged between seven and 15.
A further hearing is planned for November.
Advertisement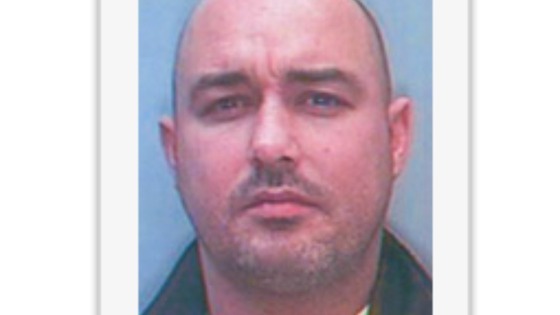 Armed police have arrested a man, wanted in connection with the death of a man in Spain in 2010, at a restaurant in Caernarfon.
Darren O'Flaherty, 39 and from Merseyside, was arrested by armed officers from North Wales Police last night.
He is wanted in connection with the death of holidaymaker John O'Neill in the Costa del Sol in 2010.
North Wales Police Chief Inspector Jeff Moses said: "This is a significant arrest following close working between ourselves and Merseyside Police."
"Due to the nature of the offences and the circumstances, it was necessary to utilise highly trained armed officers from North Wales Police to effect the arrest."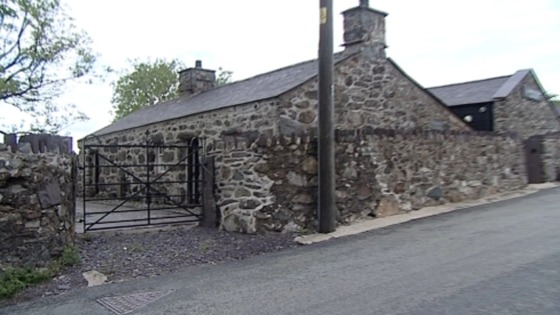 Kate Roberts was a novelist described as one of the greats of Welsh literature. Now her childhood home - a remarkable time capsule, high in the hills over Caernarfon - has been bought by Wales' heritage body CADW with the intention of bringing her life and stories to a whole new generation.
The house, named Cae'r Gors, is a 19th century smallholding in Rhosgadfan.
The Minister for Culture and Sport, John Griffiths AM, recently visited the property to commemorate it being handed over to CADW.
He said: "The importance of Kate Roberts' literary works to the people of Wales is well understood across this country and internationally.
"Cadw will be working closely with the Cae'r Gors Trust to develop the site into a sustainable heritage visitor attraction and place for learning and celebration of Welsh literature."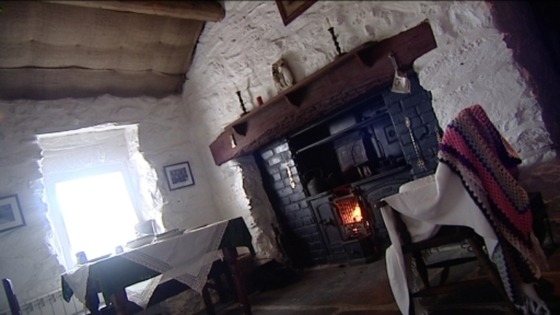 Royal Welsh's freedom parade
"It's always a privilege and honour for soldiers to march through the towns and cities of Wales - the places where family, loved ones and friends can welcome them.

"Saturday will be no different and the parade in Caernarfon will be another special day for The Royal Welsh."
– Lieutenant Colonel Stephen Webb MC OBE, Commanding Officer 1st Battalion The Royal Welsh

The parade will march from the barracks in the town to Castle Square - where the troops will be inspected at 11am.
Royal Welsh's freedom parade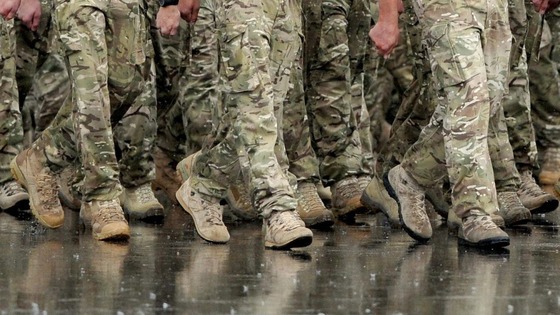 Troops from the Royal Welsh will march through Caernarfon today for a freedom parade. The soldiers will be made up from B Company, 1st Battalion The Royal Welsh.
The troops will be led through the town by the Regimental Band and Corps of Drums of The Royal Welsh, the Goat Major and Billy, the regimental goat.
Advertisement
Search & Rescue service sell-off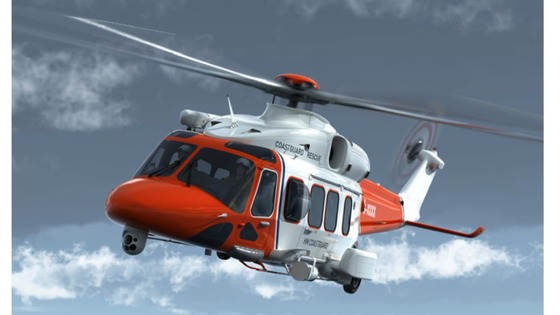 After winning the contract to take over search and rescue helicopter cover from the RAF, Bristow Helicopters have released details of the new fleet that will be deployed in April 2015.
There will be two helicopters at both its Welsh bases -Caernarfon Airport and the MOD site at St Athan near Barry.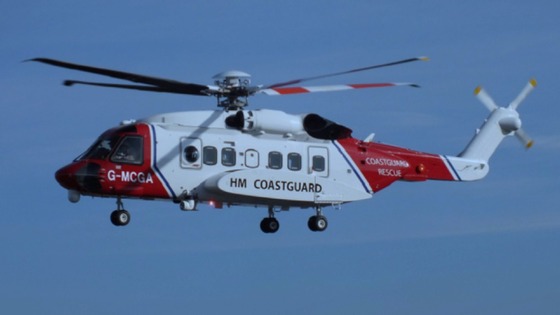 Caernarfon's Sikorsky helicopters will cover an area of 250 nautical miles around the base and each carry three stretchers and up to 10 seated casualties. Augusta Westlands will cover 200 nautical miles around St Athan and each have room for two stretchers and six seated casualties.
All the helicopters will have a crew of four and be capable of flying at 145 nautical miles an hour.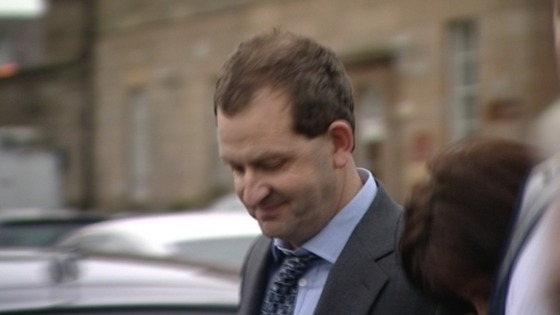 A businessman who illegally dumped waste across parts of north Wales profited more than £8m a judge ruled today.
William O'Grady was given a confiscation order of £213,525 which he will have to pay within six months or he will serve two years in prison.
He was found guilty of dumping construction waste at three sites in Caernarfon.
The Environment Agency for Wales said: "We want to send a clear message to criminals that we will not only prosecute them for environmental offences but also pursue them for benefits derived from their illegal activities.
"This is important not only for the sake of the environment and people's health, but also for the wider waste industry. It's important that businesses that work within the law are not disadvantaged by illegal operators."
Ex-soldier jailed for charity fraud
A former soldier who defrauded Conwy Council out of 125 thousand pounds has been sentenced to three years in prison. Christopher O'Neill set up a charity for North Wales war veterans called Forces for Good.
But he spent money he obtained for the project on his own lavish lifestyle, and a gambling habit.
The judge in the case said he was astounded that the Welsh Government had approved the project without basic checks being carried out.
The judge criticised the Welsh Government's approval of charity funds as "frankly astounding"
Read the full story
Load more updates
Back to top