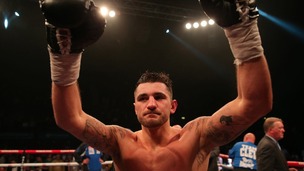 The 26-year-old successfully defended his WBO title for the fifth time against Germany's Robin Krasniqi last night.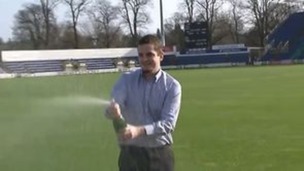 Alun Jones, from Caerphilly, won a life-changing amount after buying a lucky dip ticket online.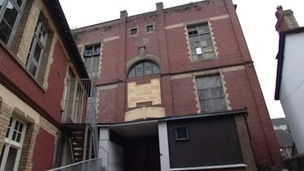 A special event takes place today to mark restoration work undertaken so far on two of Caerphilly's most cherished buildings.
Live updates
Jean Christophe Novelli cooks up a storm in Caerphilly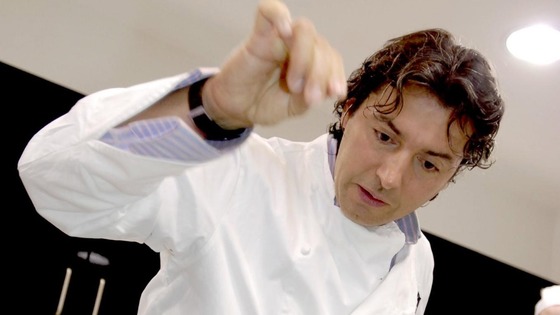 French celebrity chef Jean Christophe Novelli will be at Caerphilly Food Festival today to give visitors a cookery demonstration.
It's the second year the food festival - set in Caerphilly town centre - has been held.
Anglesey council deal struck
Labour hold seats in council by-elections
Away from the Anglesey election, Labour has held on to two council seats in by-elections caused by the deaths of veteran councillors. The Risca East seat on Caerphilly Council was won by Philippa Leonard. In Bridgend, Charles Smith won Llangewydd and Brynhyfryd.
Advertisement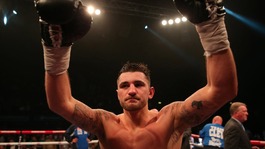 The 26-year-old successfully defended his WBO title for the fifth time against Germany's Robin Krasniqi last night.
Read the full story
Cleverly: 'He wants my title but I'll be ready'
Welsh WBO World Light-Heavyweight Champion Nathan Cleverly is back in the ring on Saturday night to defend his title.
The Caerphilly boxer told ITV News his opponent Robin Krasniqi of Serbia has great recent form and deserves respect.
Plans for new station unveiled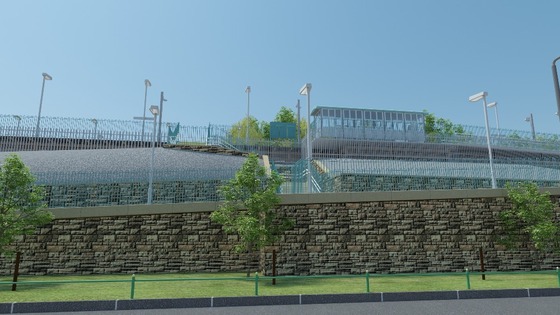 The final plans to build a £5.2m new station to serve Energlyn and Churchill Park in Caerphilly County Borough will be unveiled today at a public exhibition.
The new station will be located between Aber and Llanbradach.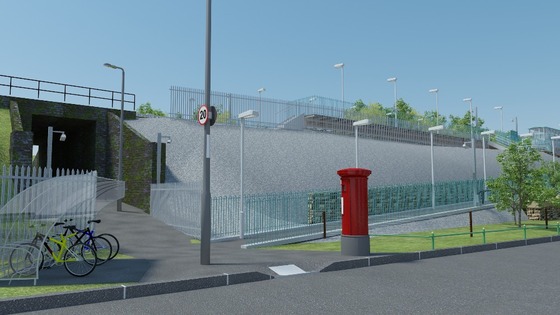 Network rail says the new station aims to serve a growing community.
When it's finished it will be operated by Arriva Trains Wales.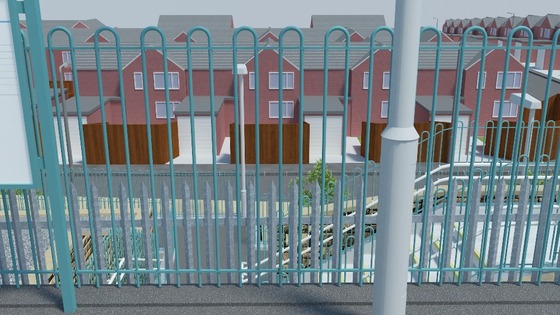 The Welsh European Funding Office has helped to fund the scheme, which has been developed jointly by the Welsh Government, Network Rail, Caerphilly County Borough Council, South East Wales Transport Authority (SEWTA) and Arriva Trains Wales (ATW).
Recycling blaze in Caerphilly
Firefighters tackle blaze at recycling plant
South Wales Fire Service are tackling a blaze at GLJ Recycling on the Newtown Industrial Estate, in Cross Keys, Caerphilly.
A spokesperson from the fire service said 700 tonnes of scrap metal and tyres are well alight.
4 pumps and a water bowser are in attendance at the scene.
Advertisement
Caerphilly A&E campaign
Campaigners march through Caerphilly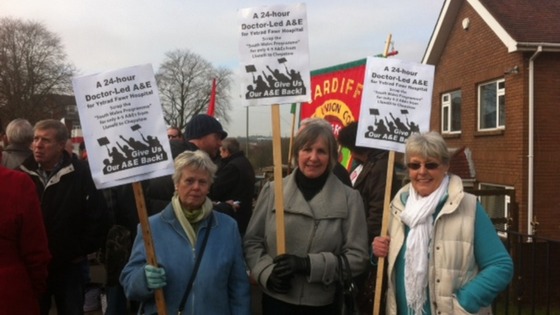 Caerphilly A&E campaign
Lack of A&E service due to 'doctor staffing shortages'
Aneurin Bevan Health Board says that the reason there can't be an accident and emergency department in Ysbyty Ystrad Fawr is because they can't "provide the doctors."
It says that the Caerphilly District Miners' Hospital, which has now closed, did not have the services in place that would support a full A&E service due to doctor staffing issues and so this means the Ystrad Mynach Hospital will also never operate an A&E.
It adds that the opening hours at the new hospital have been extended and there are now 8,000 extra patients being seen every a year. Other activities such as Out of Hours services with GPs and emergency medical admissions are also now supported there.
The model now in place for Ysbyty Ystard Fawr was subject to a long public consultation, prior to starting the construction of the new hospital.

It will be impossible for the hospital to provide doctor-led services for an A&E; there are already doctor vacancies for A&E services locally and significantly across South Wales. We already know that A&E doctors training posts will never be placed at Ysbyty Ystrad Fawr.
– Aneurin Bevan Health Board
Caerphilly A&E campaign
Calls for A&E department at Ystrad Mynach Hospital
Campaigners will take to the streets of Caerphilly today to campaign for an accident and emergency department at Ystrad Mynach Hospital.
Marching through Caerphilly with banners flying will put the campaign for an A&E on the map.

Everyone we tell about the campaign supports what we're doing. All we need to do is make sure that everyone knows about it.
– Brenda Tibbett, Campaigner

Posters and petitions have been taken around every pub and café in Caerphilly and Bedwas to raise awareness of the campaign, with 1700 joining the Facebook group 'A&E needed at Ystrad Mynach hospital'.
Every minute counts when you need emergency care. Delays waiting for an ambulance or having to travel a far distance yourself puts lives and longterm health at risk.

We've asked people to send in their experiences and we're collecting them as evidence of how important it is that we have a local 24-hour doctor-led A&E. Now, we're asking people to come march. Over 25,000 people marched in Lewisham recently for their hospital. Let's see what we can do.
– Siân Denatale, Campaigner

Proposed changes by Aneurin Bevan Health Board would see the area from Llanelli to Chepstow with just 4-5 Accident and Emergency departments.

Public consultation on the issue was supposed to finish in January but due to the amount of opposition it will finish at some point in Spring instead.
Caerphilly Castle's helping hand to change lightbulb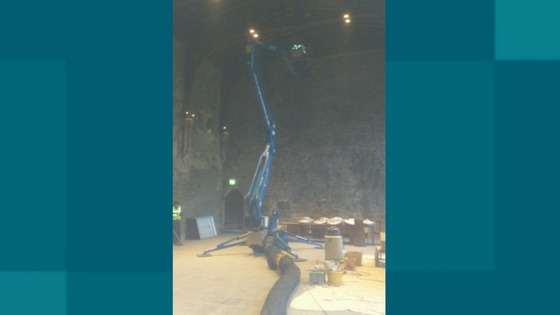 Load more updates
Back to top