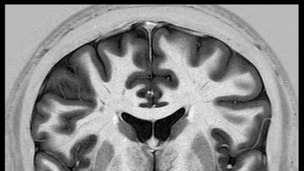 What causes a brain tumour isn't known, but its impact can be devastating.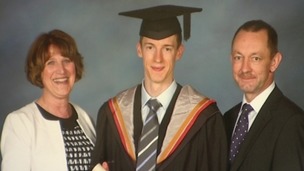 A coroner said a North Wales health authority should review cases of patients who have been treated for moles at a GP surgery in Colwyn Bay.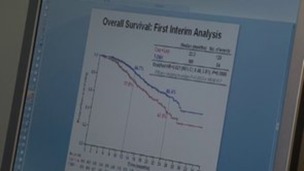 The drug TMD1 could add around six months to some patients life expectancy, and it's hoped this will improve a patient's quality of life.
Live updates
Anti-smoking video launched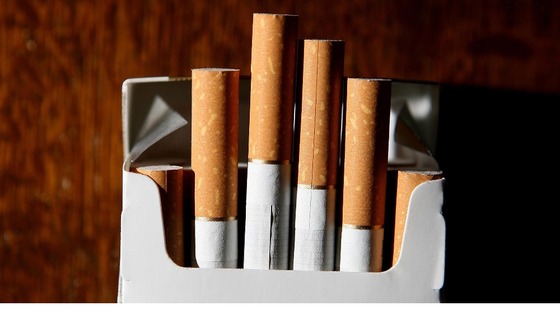 A new anti smoking video has been unveiled by one of the counties biggest cancer charities. Cancer Research Wales says more more than 11,000 Welsh children aged 11 -15 start smoking every year.
The 'Setting the Standard' campaign is aimed at discouraging young people from starting to smoke.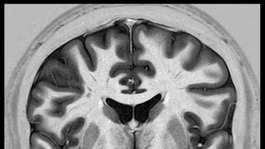 Advertisement
Cancer drugs protest
More than 100 people demonstrated outside the Senedd today, calling for an end to what they say is a 'postcode lottery' which means Welsh cancer patients can't get access to some new drugs that are available in England.
Cancer drugs protest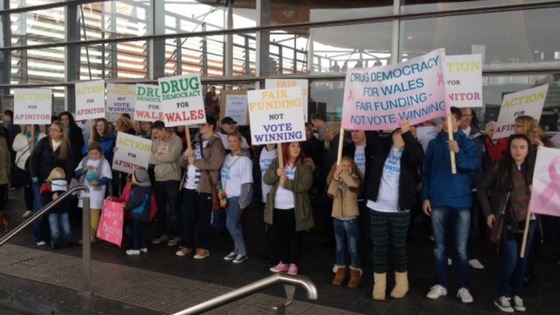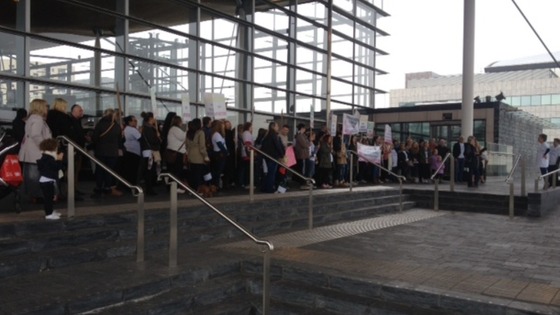 Cancer drugs protest
The Welsh Government says it spends more on cancer treatment, per person, than in England - and has seen cancer survival rates improve as a result.
It also says many applications to use the Cancer Drugs Fund in England are not approved - and access to medicines not approved by the official body NICE for widespread NHS use is actually higher in Wales than England.
Our Free Prescriptions policy was introduced to tackle inequities in our health system where some people with major chronic conditions were not entitled to free prescriptions and the cost was putting them off getting their medication.

Our policy on funding the treatment of such conditions is based on clinical evidence and it would be illogical and unfair not to take the same approach with cancer treatment.

We spend £11.92 more per head on cancer treatment than they do in England.

Wales has experienced the fastest improvement in the UK for cancer survival rates since 1993.
The Cancer Drugs Fund, currently operating in England, puts the interests of the big pharmaceutical companies over the needs of the cancer sufferer.

Latest figures show that less than 3 out of 10 applications from the CDF in England were approved.

Compared to Wales, where twice the level of requests for non-NICE approved medicines are approved.

Whilst Afinitor is not recommended by NICE, it can be prescribed in Wales where clinical exceptionality can be demonstrated.

It simply would not be correct to say that it is easier to access Afinitor in England.
– Welsh Government spokesperson
Cancer drugs protest
Hundreds of people are expected to attend a protest outside the Senedd in Cardiff Bay today, to call for an end to what they say is a 'postcode lottery', which denies cancer patients here access to drugs that are being used in England.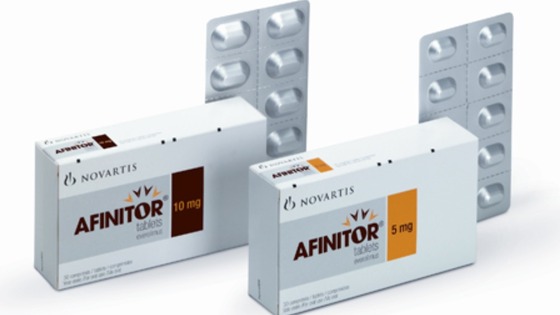 The Cancer Drugs Fund operates across the border, giving patients access drugs approved by doctors but which have not been given the go-ahead for widespread use on the NHS.
Last month, an extra £400m was invested, to extend it until 2016, in England.
Read More: Cancer Drugs Fund extended in England
Wales does not have a similar drugs fund - and that means patients can't access drugs which, in some cases, they say could prolong their lives.
They want the Welsh Government to act, to end the imbalance between England and Wales.
Advertisement
'Calendar girls' against cancer
A Welsh woman says more needs to be done to help those who discover they have a high risk of getting breast cancer.
Abi Davies from Tregaron says she felt alone after finding out she had the BRCA gene, which gave her a 85% chance of getting breast cancer and 40% of getting ovarian cancer.
She chose to have a preventative double mastectomy, but still believes it's a taboo subject.
Now Abi and other women have come together to pose in a 'Calendar Girls'-style photoshoot. She hopes it will raise money for the helpline that helped her, while also raising awareness of mastectomies.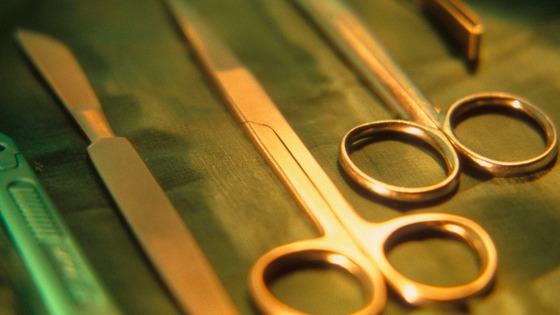 Plastic surgeons at Abertawe Bro Morgannwg Health Board have developed a new laser treatment for skin cancer. The treatment targets cancerous skin lesions of tumours visible on the skin and removes them usually without leaving a scar.
Cancer charity singalong
The cancer charity Tenovus today enlisted the help of one of Wales' most famous tenors to celebrate its 70th birthday.
Wynne Evans is now perhaps best known for those irritating television adverts - but today he was leading a singalong in Cardiff city centre to launch the charity's new fundraising campaign.
Cancer charity singalong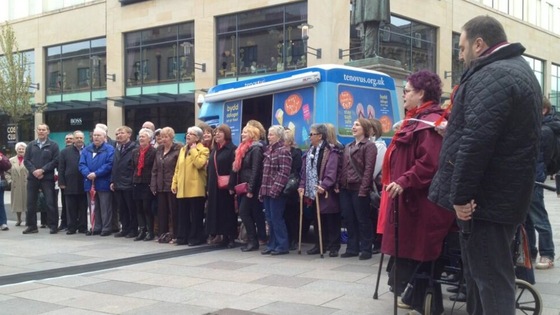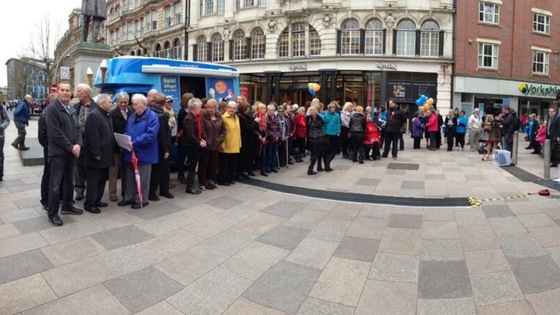 Load more updates
Back to top