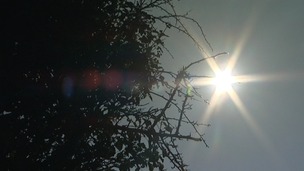 Changes in the sun's energy may have led to natural climate change, according to researchers at Cardiff University.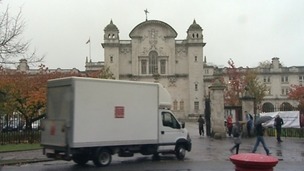 A university head is urging the new Education Minister Huw Lewis to review the decision not to increase university tuition fees in Wales.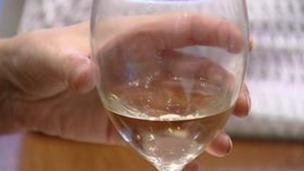 Nurses in Wales are heading a new initiative aimed at reducing the number of alcohol-related injuries from binge drinking.
Live updates
A Welsh University has become one of the first in the UK to offer a new way of learning. It's called a MOOC - or to use it's full title, a massive open online course - and it allows anyone to learn a subject for free.
It's hoped it'll mean more people will get a taste of higher education in Wales . Rob Osborne reports.
Drug could combat leukaemia
Professor Chris Bunce, from Leukaemia and Lymphoma Research, told ITV News the new drug could be an 'exciting breakthrough' in treating leukaemia.
Advertisement
Drug could combat leukaemia
Cardiff scientists have developed a new drug that could help to treat a common form of leukaemia. The new antibody is the first of its kind and helps to prolong the lives of patients.
Professor Chris Fegan, from the University Hospital of Wales, said the new antibody is "better than what we've had for 16 years."
Oesophagus cancer treatment
Doctors in Wales say they have developed a new technique to tackle one of the most difficult-to-treat forms of cancer.
Around 900 people in Wales every year get cancer of the oesophagus, but it's hoped a combination of new radio and chemotherapy treatments will improve survival rates.
Oesophagus cancer treatment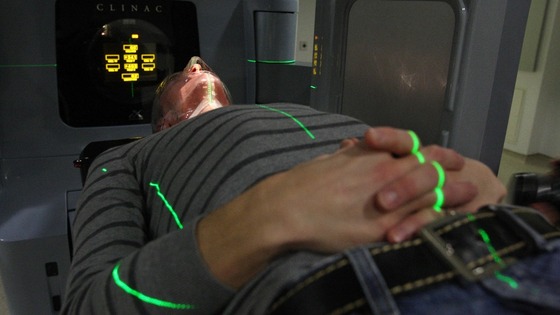 A new treatment approach for tackling cancer of the food pipe (oesophagus) has been developed by researchers at Cardiff University and Velindre NHS Trust.
Oesophageal Cancer is widely considered to be one of the most difficult cancers to treat, with 8000 new diagnoses in the UK every year, or over 150 people a week.
Supported by Cancer Research UK (CRUK) funding, researchers are now trialling a combination of ground-breaking radiotherapy techniques and two different chemotherapy drugs before surgery, in an effort to improve survival rates for patients.
For patients who are suitable for surgery, doctors can either treat them with chemotherapy or a combination of chemotherapy and radiotherapy (chemo-radiotherapy) before their operation.
Recent studies have shown that chemo-radiotherapy, delivered with new radiation technology and different combinations of chemotherapy drugs, may be safer and more effective than chemotherapy alone.
Following the trial, patients will have their tumour surgically removed and will be monitored by a research team for up to 12 months.
Doctors will look at the side-effects experienced by patients, how long they remain free from cancer, and whether patients show spread of cancer to other parts of the body.
Dr Gareth Griffiths, Director of CRUK Wales Cancer Trials Unit at Cardiff University said,
"It will give us the evidence to determine whether to investigate this new treatment in a larger number of patients which could show a benefit to patients in terms of survival and could ultimately change routine practice in the UK."
University staff strike action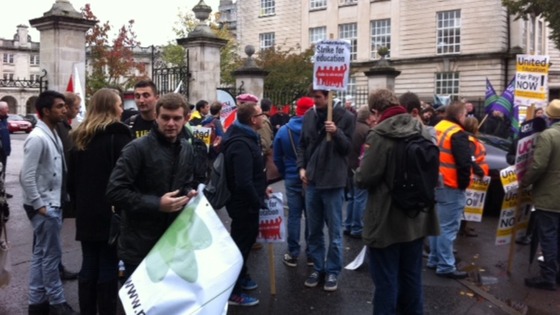 Advertisement
University staff strike action
The University has taken steps to minimise the impact and plan to maintain services as far as possible. All University buildings will be open. There may be some minimal disruption to opening times for some University buildings, postal services and teaching. Any changes to the teaching schedule will be communicated directly via Academic Schools.

"It is regrettable that the Trade Unions have decided to take this action. Pay negotiations are conducted at a UK level and we would encourage the Trade Unions to continue dialogue within the agreed national procedures."
It is regrettable that the Trade Unions have decided to take this action. Pay negotiations are conducted at a UK level and we would encourage the Trade Unions to continue dialogue within the agreed national procedures.
– Cardiff University Spokesman
University staff strike action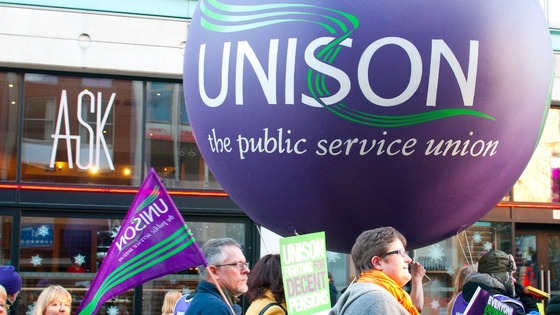 Higher Education workers are due take strike action this morning in response to a pay offer of a 1%.
UNISON Cymru says it will be taking industrial action and holding a picket line at Cardiff University alongside Unite and University and College Union.
Simon Dunn, UNISON Cymru/Wales higher education lead, said, "Some of our members in higher education are not even paid a living wage and most have experienced a real term drop in wages of almost 15%. That is bound to have a devastating impact on people's lives.
"And to add further insult to injury, Chief Executives' and Vice Chancellors' pay is extremely generous, with the highest paid vice chancellor in Wales receiving £264,000 a year."
Researchers at Cardiff University have helped improve scientists' understanding of the causes of Alzheimer's Disease. The team has contributed to uncovering eleven new genes believed to be linked to the condition.
In the largest ever study of its kind, scientists, jointly led by Cardiff University, say they have uncovered 11 new susceptibility genes linked with Alzheimer's disease.
They say the breakthrough will significantly advance knowledge of Alzheimer's, and allow new research to be undertaken.
This discovery will pinpoint new mechanisms underlying Alzheimer's disease...What surprised us most about the findings was the very strong pattern that showed several genes implicating the body's immune response in causing dementia.

We will now turn our attention to people with early onset Alzheimer's - people in their 40s and 50s afflicted with more severe forms of the condition. Their genetic architecture may hold the key to finding yet more genes involved in Alzheimer's.
– Julie Williams, Cardiff University Head of Neurodegeneration
Load more updates
Back to top