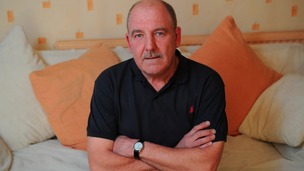 Christopher Newbury was rewarded for his actions after stopping a burglary by pulling down the thief's trousers.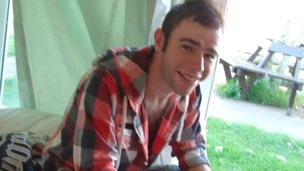 Posters have been put up at Cardiff Central railway station in the hope of attracting the attention of match day visitors.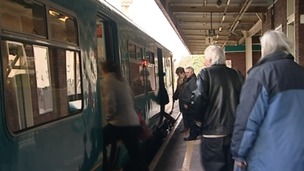 The Chief Operating Officer at insurance firm Admiral says many people are held back by poor transport link, particularly in the Valleys.
Live updates
Fire crews deal with two car fires in Cardiff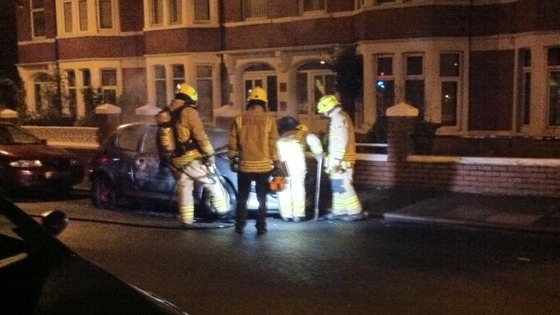 Police and fire crews were called to the Grangetown area of Cardiff in the early hours of this morning after two cars were found on fire.
The incidents happened just before 3am. They involved vehicles parked in Taff Terrace and the neighbouring Abercynon Street.
A local resident said: "I was woken up by some loud banging noises. A few minutes later the same thing happened again."
"The fire crews were here within a few minutes and quickly put out both fires."
"The cars affected both seemed to be fairly old."
Police officers were seen to be patrolling neighboring streets and lanes after the fires were reported.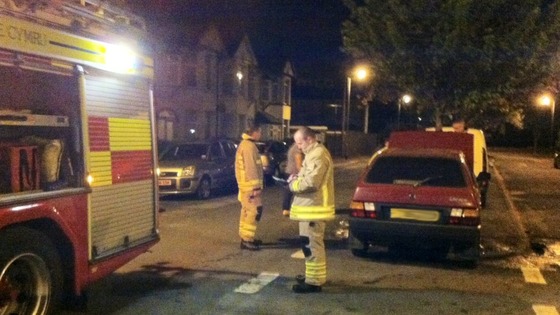 Education rally in Cardiff
Hundreds gather at Cardiff education rally
Welsh teachers have packed a conference hall in Cardiff to speak out over pay and working conditions in the profession.
Speakers from the main teaching unions NASUWT and NUT also said they wanted to 'defend' the education system here, which they claim politicians 'are determined to wreck'.
The Welsh Government says measures have been put in place to raise standards and performance, but added issues concerning pay and conditions are a matter for the UK Government as they are not devolved to Wales.
UK Education Secretary Michael Gove has said he's striving to achieve higher education standards through his policies.
Today's rally was held ahead of planned industrial action later this year.
Advertisement
Education rally in Cardiff
Welsh Government: 'School standards must improve'
There can be little argument that standards and performance in schools in Wales need to improve. The PISA results in 2010 along with evidence from Estyn and exam results confirm the urgency.

The Minister has put in place a number of measures to raise standards and performance in education across the board. We will continue to implement these measures to raise literacy and numeracy levels and cut the link between poverty and low attainment.

We must act for the benefit of our learners.
– Welsh Government spokesperson

On the subject of pay and conditions for teachers, the Welsh Government stressed that the issue is not a devolved matter in Wales, adding: "The issues Unions have on this matter are for the UK Government."
The Minister for Education and Skills has made it clear in his evidence to the School Teachers' Review Body (STRB) that he does not believe a link between pay progression and performance is necessary where an effective system of managing performance is already in place.

He has also consistently stated that we should retain a national pay structure for teachers in Wales and England. Such a system ensures fairer, more equitable and more cost effective way of administering pay than one where pay is determined locally.
– Welsh Government spokesperson
Education rally in Cardiff
Teaching unions hold rally to 'defend' education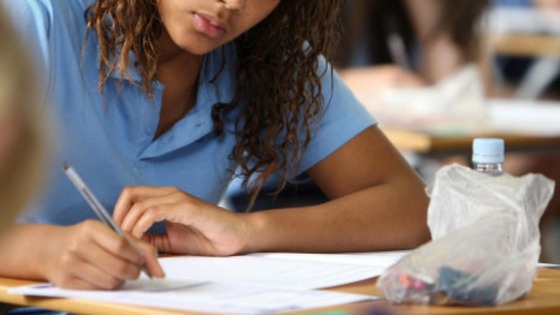 Parents, teachers and governors are coming together for a rally in Cardiff today as part of a campaign to 'defend' the education of children and young people.
Organised by the NASUWT and NUT, the Rallies for Education are part of the two unions' campaign of industrial action which will include a 'rolling programme' of strike action at the end of the summer and into the autumn in England and Wales.
Chris Keates, NASUWT general secretary, said: "These rallies for education are being held in defence of our world-class public education system, which politicians seem determined to wreck."
The rally will take place in Mary Ann Street from 12pm.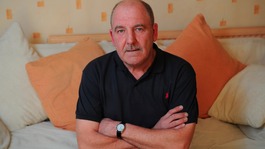 Christopher Newbury was rewarded for his actions after stopping a burglary by pulling down the thief's trousers.
Read the full story
New leukaemia drug is hailed as a 'game changer'
A new drug being trialled in Cardiff is said to have "striking benefits" in treating the most common form of adult leukaemia.
Experts say the drug GA 101 recruits the body's own immune system to attack and destroy cancer cells. Studies show when it's used alongside chemotherapy it significantly cuts the risk of a relapse or death.
There has also been a rise in the number of patients whose cancer's disappeared.
Professor Christopher Fegan, from Cardiff & Vale University Health Board, says the drug is will be a 'cornerstone' of future developments.
Advertisement
Family's fight to free daughter
Family's anguish at daughter's imprisonment
The family of a Cardiff woman who's been held for 10 months without charge in the Dominican Republic say they fear for her health. Nicole Reyes still hasn't been released - even after her family paid an agreed £40,000. Tom Sheldrick reports.
Blake lends his support to football festival
Former Wales and Cardiff City striker Nathan Blake lent his support to the StreetGames Football Pools Fives in Cardiff. The event, which was launched earlier this year, aims to encourage young people in some of the UK's most disadvantaged communities to get involved in football.
The Cardiff festival, hosted over 20 five-a-side teams from all over south Wales, is now in its third year.
Blake shared his experience of the game with participants and also joined in with coaching sessions held during the day.
1000 cyclists in 100 mile trip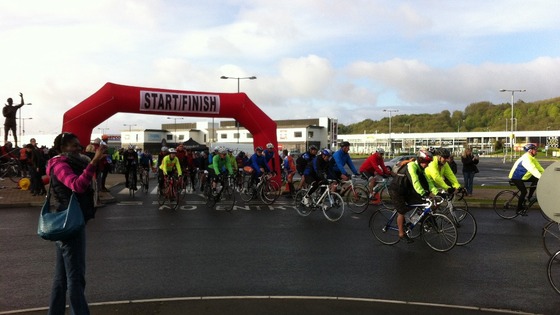 A thousand cyclists are pedalling from Cardiff to Tenby today for the annual Carten bike ride.
Money raised by the 100 mile trip goes to the Noah's Ark Children's Hospital Appeal.
Some of those taking part today were using it as training for the Heroes Challenge later this month which will cover 1200 miles by air, land and sea.
Cardiff Bay balcony fall
Police: Inquiries underway into balcony fall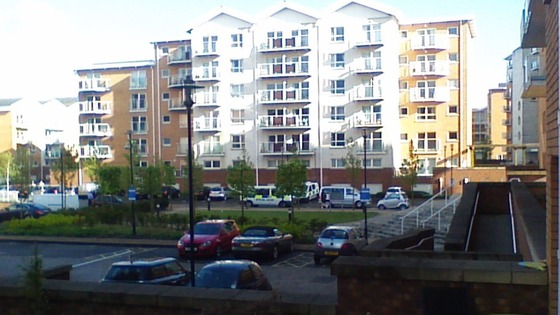 Door to door enquiries are underway at Century Wharf in Cardiff after a woman is reported to have fallen from a balcony. Police say her condition is critical
Load more updates
Back to top