Rankings for Wales' primary and secondary schools will be published later today, under a new colour-coded 'categorisation' system.
It replaces the controversial 'banding' method for ranking secondary schools, which was criticised for being crude and overly volatile.
The new model will include primary schools too, rating them according to performance data like attendance and exam results, but also taking into account schools' self-evaluation on their prospects for improvement.
Schools will be ranked from green at the top, to yellow, amber and then red for those at the bottom - which "will receive immediate, intensive support", and closely monitored.
Teaching unions here have criticised the new system though.
ASCL Cymru Secretary Robin Hughes said: "It is a concern that the calculations may actually make it harder for the schools with the greatest number of disadvantaged pupils to show the progress they are making."
Education Minister Huw Lewis has responded: "Outcomes for our free school meal students are simply not good enough. Under the new system you don't get to call yourself a top performing school, unless the results of your poorest pupils reach a certain basic standard. If there are those who seriously want to argue with the basic fairness of that, then good luck to them."
A yellow 'be aware' weather warning is in place for much of the country, with wintry showers expected across north and mid-Wales.
Temperatures will drop to between three and four degrees with strong winds making it feel much colder.
But where is this colder weather coming from? The Met Office says the cold snap is sweeping in from Greenland and Iceland.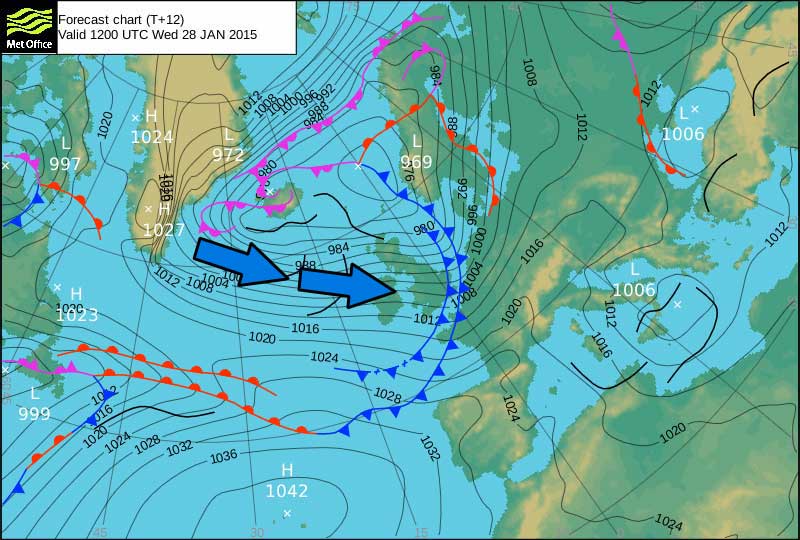 Advertisement
Staying windy with occasional rain, sleet and snow showers and a risk of ice patches forming
Read the full story ›
The RSPCA is calling on people buying pets to think more carefully about their decision.
It comes after a so-called 'micro-pig' was found abandoned in a garden near Swansea.
He was being looked after by a local vet, but has now been rehomed on a farm on Gower.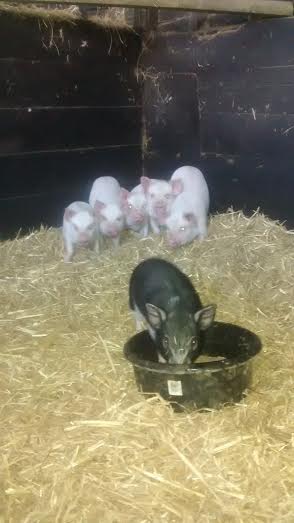 A worker at Prince Charles Hospital in Merthyr Tydfil who stole NHS property and then sold it on eBay is given suspended jail sentence.
Read the full story ›
Advertisement
Wales captain Sam Warburton has warned his side to be wary of England's strength, despite a notable list of injured English absentees.
England are without a number of influential players for the Six Nations opener next week, with the likes of Owen Farrell, Courtney Lawes and Ben Morgan all ruled out through injury.
But Warburton says England's strength in depth still makes them a formidable side as Wales look to win their first Six Nations tournament since 2013.
Warren Gatland has admitted he is 'as surprised as anyone' that veteran prop Adam Jones has decided to call time on his international career by announcing his retirement ahead of the Six Nations.
Jones made the decision after being left out of Gatland's 34 man squad for the premier northern hemisphere competition which gets underway next week.
It was the second time in a row that Jones had been left out of a Wales squad after also missing the Autumn series.
Speaking at the launch of the 2015 Six Nations Gatland said Jones' decision took him by surprise, particularly given the proximity of the 2015 Rugby World Cup, a competition for which he reaffirmed Jones' was very much in the reckoning for.
Wales head coach Warren Gatland has warned his players not to be lured into complacency by England's injury crisis.
Read the full story ›
Tesco says it's to close three supermarkets in Wales at Wrexham, Caerphilly and Tredegar. It says around 135 jobs will be lost.
A spokesperson told ITV Cymru Wales that 65 jobs would go at the Dodds Lane store in Wrexham and the other 70 in the two Valleys stores.
Earlier this month Tesco announced 43 stores around the UK were facing closure due to not being profitable. The retailer's sales have fallen. Head office jobs will also see cuts as Tesco cuts overheads by 30%.
It is with great sadness that I have to tell you that, Wrexham Dodds Lane Superstore, Caerphilly Metro and Tredegar Express are amongst the 43 we plan to close. The decision to close the stores has been exceptionally difficult to take. I recognise it will affect many hard working colleagues, our customers and the local community.
– Dave Lewis, Tesco CEO
Load more updates