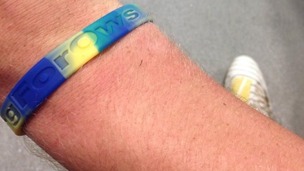 Cardiff Blues have launched a fundraising and awareness campaign in support of injured player Owen Williams.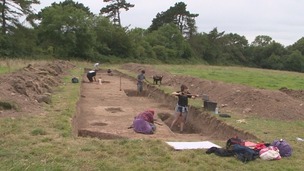 It's hoped that local people will get involved as part of the CAER Heritage Project in the Caerau area of Cardiff.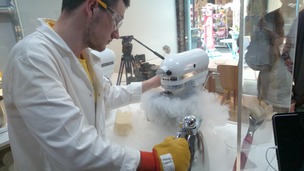 The liquid nitrogen freezes the ice cream mixture very quickly. Staff in the Cardiff shop wear protective clothing at all times.
Live updates
We want to see your pictures of last night's storm. We'll be sharing some of the best ones online and in our programme Wales at Six.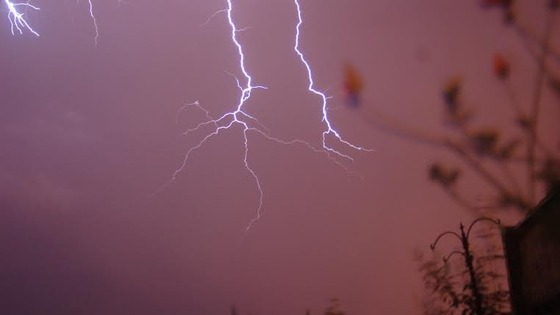 Read more: Weather warning upgraded to Amber
You can send them to us by email on wales@itv.com or on Twitter @ITVWales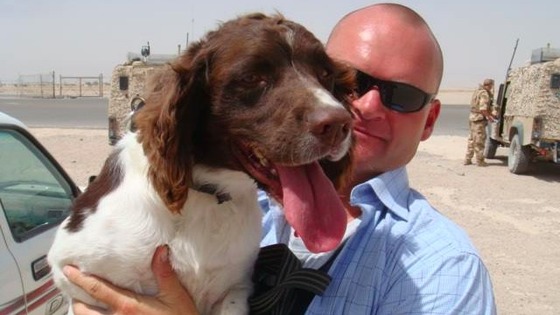 A dog, which spent eight years detecting explosives in the Middle East, is retiring to his home in Bridgend, after being rescued by his original handler.
There were fears for Tyler's future, after his employer pulled out of Afghanistan. So Simon Mallin went to find him.
The pair first met in 2005 in Iraq when Simon was a handler, and they bonded whilst working under extreme conditions.
In late 2008, Simon returned to the UK and formed his own training academy, 'Malpeet K9 Academy.' But five years later in 2013, Simon became concerned about Tyler after hearing his employer was pulling out of Afghanistan.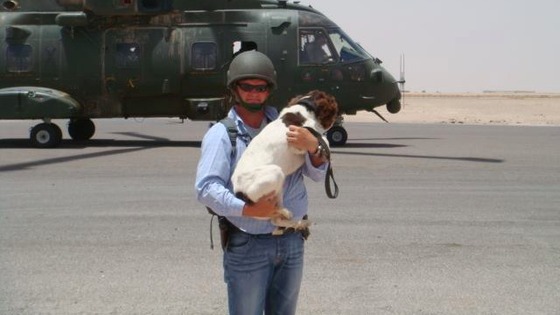 With the help of an animal rescue charity in Kabul and some public donations, Simon managed to locate Tyler and bring him home.
He's planning to enjoy his retirement life with Simon in Cardiff, and will serve as Malpeet K9 Academy's mascot.
Advertisement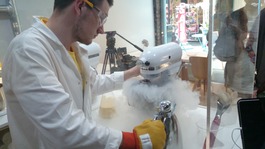 The liquid nitrogen freezes the ice cream mixture very quickly. Staff in the Cardiff shop wear protective clothing at all times.
Read the full story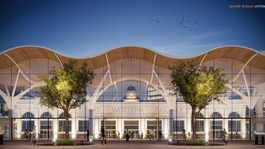 Network Rail say work will begin in 2019 and is the biggest transformation of the station since it was built in the 1850s.
Read the full story
Concerns over building of Newport M4 relief road
Environmental campaigners Friends of the Earth and sustainable transport charity Sustrans have both condemned the decision to go ahead with a new motorway. They claim it will devastate nationally important wildlife sites in the Gwent Levels south of Newport. They also predict that the motorway won't open to traffic for more than a decade and that the billion pound cost will starve more worthwhile transport projects of funds.
This vastly expensive, utterly unnecessary and terribly damaging motorway is the worst possible transport choice for south east Wales. And the billion pound price tag means that, at a time when traffic has actually decreased since 2007, it's going to come at the cost of the sustainable solutions that could benefit us all. Investment in public transport and some modest road improvements could improve transport in the area at a fraction of the cost, and we could be seeing the benefits almost immediately.
– Gareth Clubb, Friends of the Earth Cymru
£1 billion for a new section of motorway is the wrong transport priority for Wales. Investment in public transport must be the priority for building a sustainable and efficient economy, yet the Welsh Government's consultation on the need for an M4 relief road scheme didn't take into account other proposals that will reduce demand, such as the Metro programme, or evidence showing that car use is now in decline.
– Jane Lorimer, Sustrans Cymru
Children's Commissioner , Keith Towler, has been backing the National Assembly's Youth Charter launched at the Senedd today. The Charter, which was signed by Dame Rosemary Butler and the leaders of all four political parties is aimed at encouraging youngsters to become more involved in the political process.
Advertisement
Wales Travel
There are delays of up to 40 minutes on Arriva Trains Wales between Cardiff Central and Ebbw Vale Parkway Because of a signalling problem at Crosskeys.
A family from just outside Cardiff who have farmed their land for more than 200 years are fearful they could lose it.
The land comes under a development plan for 5,000 new homes in Radyr.
Now, three generations of the Rees family are questioning whether they have a future in farming at all.
Cardiff Council has revealed the two sites in the running to house the city's bus station, after it closes in June 2015.
The potential sites are:
Marland House / NCP car park (north of the railway line)
Network Rail car park (south of the railway line)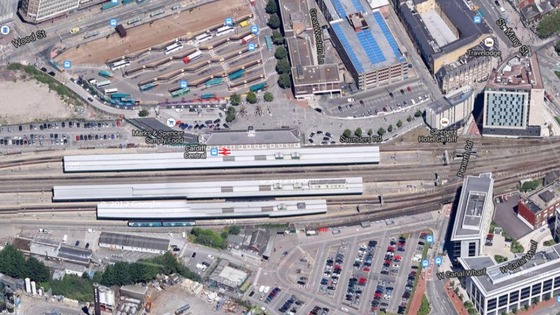 The bus station is due to move from its existing site at the front of the train station, to accommodate the new Central Square regeneration project, featuring the new BBC Cymru Wales headquarters.
Councillors are due to discuss the options on Thursday, before a full public consultation in August and September, and a decision in December.
A restaurant in Cardiff Prison, where the food is prepared and served by the inmates will begin serving Sunday lunch as of today.
It is hoped that the extended opening hours on weekends will enable The Clink restaurant to provide prisoners with more training by getting them to experience a more formal dining service, compared to the usual weekday service.
Since the restaurant opened two years ago, The Clink Charity says that through the training offered to inmates, reoffending has dramatically reduced.
Watch: Prisoner restaurant opens for business in Cardiff jail
Load more updates
Back to top