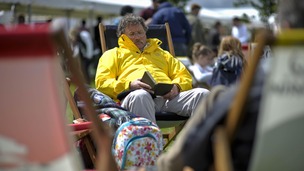 Visit Wales reveals the most visited free and paid for attractions throughout Wales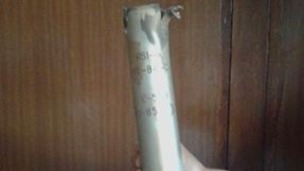 A Cardiff woman who's lived in Libya for 27 years says she fears for her life as militants close in on her home in Benghazi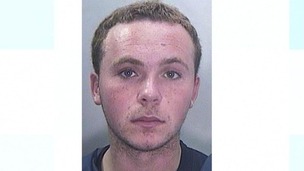 A Cardiff man has been sentenced to 16 years after raping a woman in her 90s in her own home.
Live updates
Mackay's texts row: "I'm no racist or homophobe"
National
Former Manchester United and England captain Rio Ferdinand has questioned a managers' union statement which defended offensive text messages allegedly sent by Malky Mackay as "friendly text message banter."
Who wrote the #LMA statement???
The former Cardiff City manager and ex-head of recruitment Iain Moody had been accused of sending "sexist, racist and homophobic" text messages during their time at Cardiff.
But a statement on behalf of Malky Mackay issued by the League Managers' Association has since been criticised by a number of parties including an anti-racism group.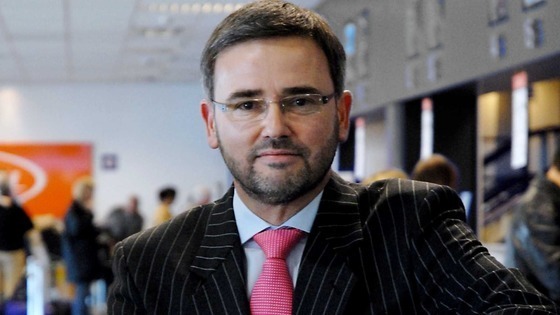 The Chief Executive of Cardiff Airport is to stand down in September, it has been announced.
Jon Horne, who took up the post in April last year after previously working as the airport's managing director, said a new perspective "will be beneficial for the next stage of development".
I am extremely grateful for the opportunity that I have had to work with the great team at Cardiff Airport who have delivered very positive and significant change in a short space of time and it is a great credit to them.

There is still much work to be done, but I have agreed with the Chairman that a new perspective will be beneficial for the next stage of development and as such I have concluded my executive involvement.
– Jon Horne, Chief Executive of Cardiff Airport

Chairman Lord Rowe-Beddoe thanked Mr Horne for his work during his time at the airport and confirmed he will be available to the Board as an advisor.
Advertisement
Cardiff woman fears for her life in Libya
'P,' the Cardiff woman desperate to escape Libya to return to Wales, has also provided us with pictures she says show the impact of a recent rocket attack on her son's house in a different part of Benghazi.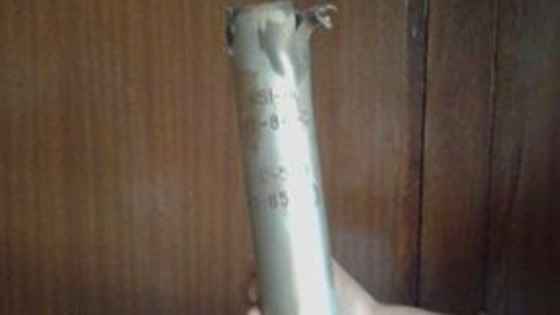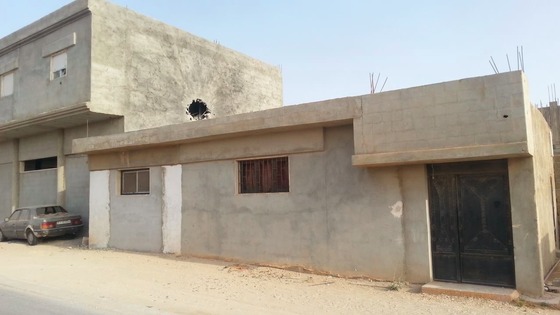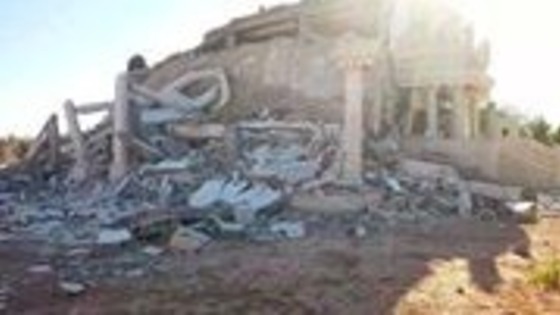 Cardiff woman fears for her life in Libya
The Cardiff woman caught up in increasing violence in Libya says she's scared to step out of her house because she's afraid of being shot. She says she 'stands out like a sore thumb' because she's a foreigner and has campaigned online against the Islamic militants who are closing in on her home in Benghazi.
She's asked us to identify her only as 'P' because she fears reprisals. She told Adrian Masters how dangerous her life has become.
Cardiff woman fears for her life in Libya
Here's the full statement from the Foreign office in response to complaints that it's not doing enough to help a Cardiff woman and her family to flee increasing violence in the Libyan city of Benghazi.
We remain deeply concerned at the growing instability, and increased violence in Libya, especially in Tripoli and Benghazi.

Over the past few weeks we have actively assisted with the evacuation of more than 250 British Nationals from Libya using British naval assets (HMS Enterprise) as well as identifying opportunities to travel with other carriers (e.g. most recently on a South Korean ship on 16-17 August).

We have been advising against all travel to Benghazi for almost two years. On 26 July this year the UK government changed its travel advice to reflect the ongoing security situation and increase in violence. Since then we have been advising "against all travel to Libya" and for British Nationals in Libya to leave through commercially available means.

While not easy, we understand that commercial flights are running and are being used to leave Libya.

Flights are reported to be leaving from Mitiga to Tunis, Cairo, Casablanca, Istanbul, Amman and other destinations; and from Misrata to Tunis, Istanbul and Cairo. We understand Al Abraq airport (currently serving Benghazi) and Tobruk are operating.

Operations at the British Embassy in Tripoli were temporarily suspended on 4 August. British nationals in Libya requiring urgent assistance should use the general FCO number: 020 7008 1500 (24 hours).

We continue to be in contact with British nationals and dependants who remain in Libya, and who have expressed a desire to leave.

Our officials continue to monitor options for British nationals to leave by commercial or by other means. When we become aware of these we will inform British nationals seeking to leave as soon as possible.
– Foreign Office spokesperson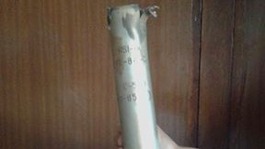 A Cardiff woman who's lived in Libya for 27 years says she fears for her life as militants close in on her home in Benghazi
Read the full story
Advertisement
Charity urges Welsh drivers to take regular eye tests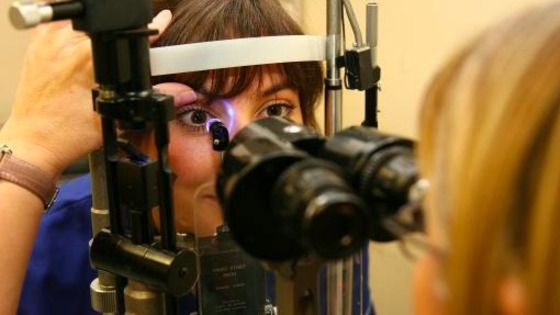 All drivers in Wales should be made to take a compulsory eyesight test, according to road safety charity Brake.
Figures released by the charity show a quarter of motorists in the UK hadn't had their eyes tested in more than two years - despite research suggesting you can lose up to 40% of your vision, before noticing.
Brake is urging the government to introduce a requirement for drivers to prove a recent, professional eye test when applying for a provisional licence, and every 10 years thereafter.
It's estimated this would save at least £6.7 million a year by preventing crashes.
Making sure your vision is up to scratch is crucial to safe driving, and though it may seem there are plenty of excuses to put off going to the opticians, none is good enough when it comes to putting people's lives at risk. If you drive, it's not just your own health you are jeopardising by neglecting your eyesight, but the lives of those around you.
– Julie Townsend, Brake
Mackay's texts row: "I'm no racist or homophobe"
Former Bluebirds boss Malky Mackay has vowed to clear his name following allegations that he and former recruitment chief Iain Moody sent 'racist and homophobic' text messages to each other during their time at Cardiff City.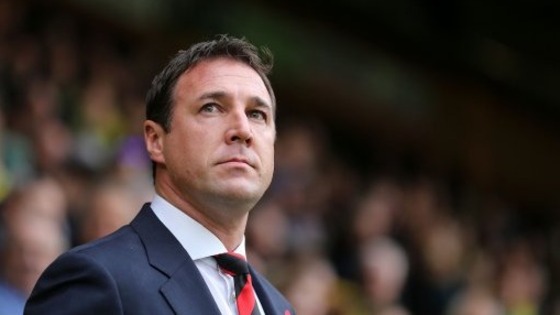 This evening, the League Managers Association released a statement apologising on Mackay's behalf saying he 'sent a couple of one line texts that were...very regrettable and disrespectful of other cultures.'
It went on to say that those messages were sent in private during a time when Malky felt 'under great pressure' and was 'letting of steam to a friend during some friendly text message banter.'
Mackay also hit out at the timing of the release of the dossier as it was widely reported he was due to be offered the role of Crystal Palace manager.
Furthermore, the 42-year-old insists he is not responsible for sending any racist or homophobic messages:
It has never been alleged that he wrote any homophobic or sexist messages and he has confirmed that he did not do so. Further, there are incorrect and damaging suggestions that he sent a whole host of offensive and unpleasant messages that are simply not true and which give a grossly distorted and unfair view of Malky's involvement in this matter. Malky looks forward to matters being put straight in due course, following any investigation of this matter."
– League Managers Association
Mackay's texts row: "I'm no racist or homophobe"
National
The Football Association has confirmed it is investigating a dossier of alleged racist, sexist and homophobic text messages sent by football manager Malky Mackay.
Mackay is accused of exchanging the texts with Iain Moody when they were both at Cardiff City.
ITV News sports correspondent Ian Payne reports.
Read: Moody resigns from Crystal Palace after 'racist texts' claims
Mackay's texts row: "I'm no racist or homophobe"
Former Cardiff City Manager Malky Mackay and his recruitment chief Iain Moody are at the centre of a storm over allegations in a national newspaper of racist, sexist and homophobic text messages during their time at the club.
Today, Moody resigned from his current job as sporting director of Crystal Palace. Malky Mackay was a front runner to become manager there. But that's now been ruled out.
Meanwhile, the Football Association has confirmed it has received a detailed dossier of information from Cardiff City. Nick Hartley reports.
Load more updates
Back to top