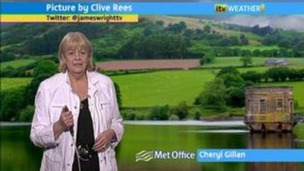 Welsh Secretary Cheryl Gillan presents the weather forecast on a visit to ITV Wales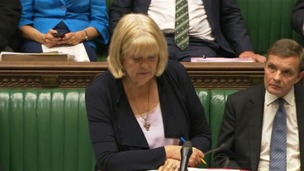 The Welsh Secretary's surprise decision to cancel a debate on changes to the Assembly election system sparks a furious political row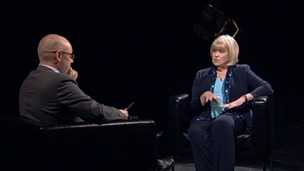 In a wide-ranging interview, Welsh Secretary Cheryl Gillan reveals how Margaret Thatcher inspired her to launch a political career.
Live updates
Queen's Speech
Plaid Cymru's leader Leanne Wood is accusing the UK Government of having failed to wake up to the scale of the economic crisis. she went on to say that the Queen's speech contained no measure for jobs
During these tough economic times the priorities of the people of Wales are jobs, wages and their standard of living.These priorities are being totally ignored by the UK Government.

Our alternative legislative programme for the UK outlined a range of proposals that would kickstart the economy. We want to see the electrification of Wales's railway network and economic investment throughout the nation. We have also called for for full control over our own energy resources and water so that Wales can harness the full potential of the green economy.
– Leanne Wood, Leader of Plaid Cymru
Queen's Speech
Cheryl Gillan MP is delivering the UK Government's second legislative programme announced in the Queen's Speech earlier this month.
Advertisement
They're often at loggerheads in the Commons, but today Welsh Secretary Cheryl Gillan has nothing but warm words for her departing opposite number. Speaking from Thailand where she's on a five-day trade visit, Mrs Gillan said:
Peter Hain has had a long and distinguished career covering many departments. We have shadowed each other for many years in both Wales and the Foreign Office and I shall miss him.

Despite our political differences I know we share a joint ambition of achieving the best for Wales.

I look forward to working constructively with his successor in furthering Welsh interests.
Load more updates
Back to top