There are warnings tonight that drunken revellers will not be tolerated on our trains at Christmas.
Arriva Trains Wales have launched a campaign to crack down on anti social behaviour during festive season.
They've released a new video, highlighting the impact it has on other passengers.
Sarah Powell reports: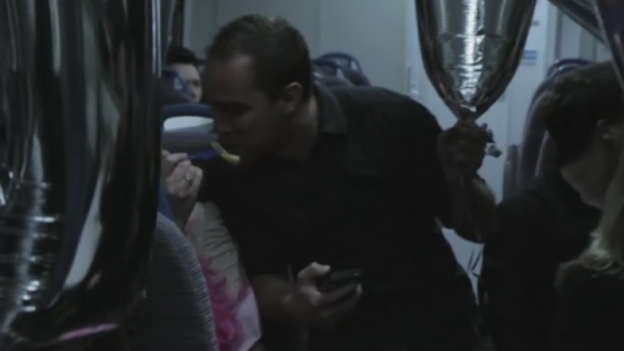 Christmas was nearly cancelled for one grandmother from Neath when her landlords threatened to take down the decorations above her porch.
They said the Santas and snowmen breached health and safety rules - but have now allowed her to keep them up until the New Year.
Sharon Antell says "it's health and safety gone mad."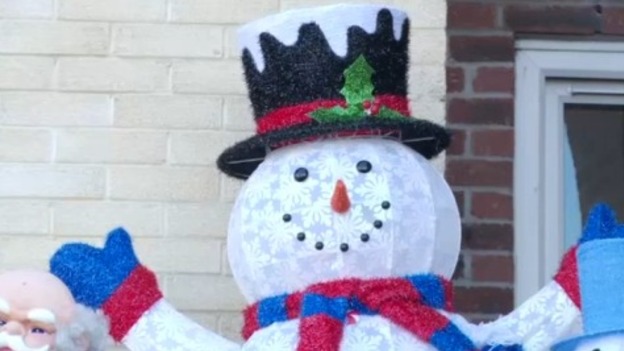 Advertisement
A grandmother from the Swansea Valley is raising money for charity by inviting visitors to look around the winter wonderland she has created inside her own home.
Betty Ann Jones, 72, has to start work in September to put up more than 12,000 Christmas lights, and countless more decorations.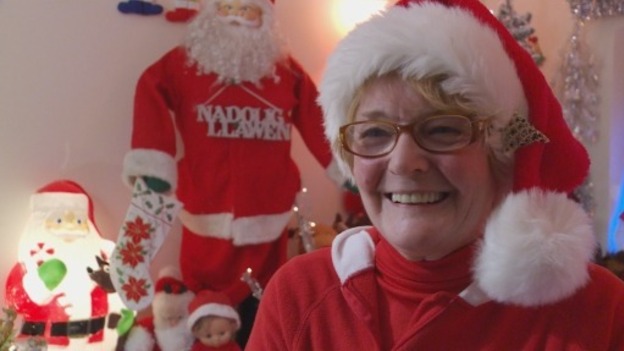 Now when you think Christmas Pudding - exercise probably isn't the first word that springs to mind.
But today in Cardiff that was exactly what was on the menu as hundreds gathered to raise money for the British Heart Foundation.
Megan Boot has been finding out some of the very personal stories behind the race: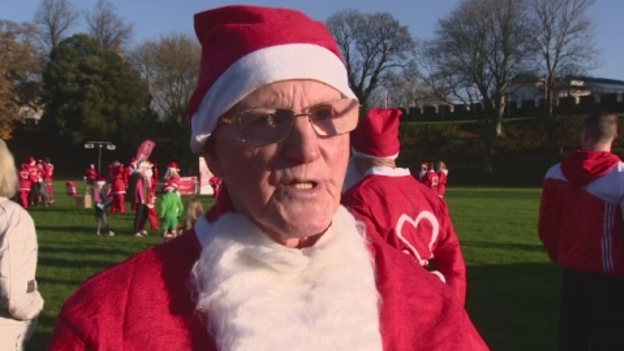 Ian Thomas from Age Cymru says we need to look after the elderly members of our communities at Christmas and during the rest of they year. Research by the charity revealed that 22% of older people in Wales weren't looking forward to Christmas because it makes them feel 'more lonely'
Advertisement
Age Cymru say that whilst Christmas is a time of 'happiness' for many of us, it can be a very 'lonely time' for older people.
Latest research by Age Cymru has revealed that 22 per cent of older people in Wales are not looking forward to Christmas.
The study also revealed that one fifth of those who were not looking forward to Christmas said that it brought back too many memories of those who had passed away.
Age Cymru has set up a Spread the Warmth campaign to help tackle health, heating and loneliness issues for older people this winter.
Police in Blaenau Gwent are clamping down on antisocial behaviour during what is one of their busiest times of the year.
Christmas, like other school holidays, means a rise in the number of youngsters going out on the street to drink. Gwent Police employ a team to specifically tackle the problem.
Nicola Hendy went to see them out and about on patrol.
First Minister Carwyn Jones has released a Christmas message to the people of Wales:
"I'd like to extend my best wishes for the festive period to everybody across Wales. Christmas is a special time where many of us have the opportunity to celebrate with friends and family.
"However, each Christmas my thanks and thoughts are reserved for the Armed Forces, many of whom are serving abroad away from their families. Just one of the many sacrifices they make to protect our country.
"I also pay thanks to those working in our emergency services, where Christmas is not a holiday. Their hard work and commitment continues to benefit us all year round.
"I wish you all a joyful and peaceful Christmas."
Load more updates