Live updates
Santas' Cardiff Bay run
Nearly 1,000 fundraisers dressed in festive costume ran 5km around Cardiff Bay to raise money for the charity Welsh Hearts.
Santas' Cardiff Bay run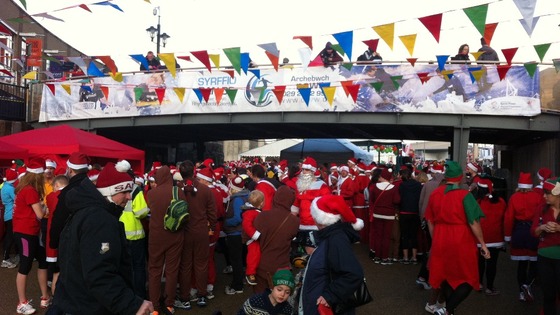 Hundreds of Santas and elves are running around Cardiff Bay. It's all to raise money for Welsh Hearts. Participants are running, walking or jogging the 5km course.
Advertisement
Caerphilly County Borough Council is hoping to bring the christmas cheer to around 800 children across the county. Volunteers are helping to sort, wrap and distribute over 2,500 parents today and tomorrow.
Operation Santa is being supported by homelessness charities Llamau, Action for Children, Home-Start and Gofal Cymru, who have nominated children to receive gifts.
Nativity record attempt
"In a way, we are giving the city back what we have received!" says Nativity director Karam Irfan.
Hannah Wynn Jones, from the Wales Millennium Centre, says the Guinness World Records told the organisers that the Nativity would break a record if more than 50 nationalities were represented.
"It's never been attempted before so it's a first for Cardiff, for Wales and for the world!" she says.
Nativity record attempt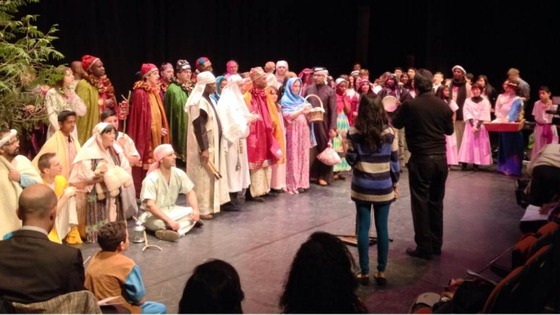 55 different nationalities from around Wales have turned out in Cardiff to attempt to set a Guinness World Record by performing a multi-cultural nativity with the most nations taking part.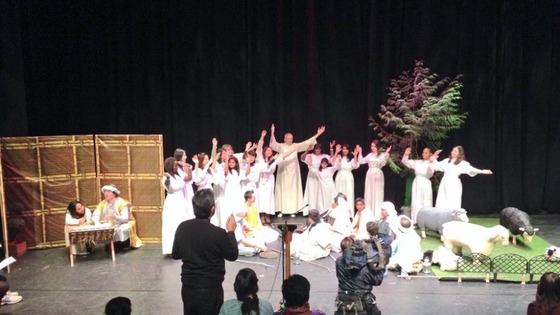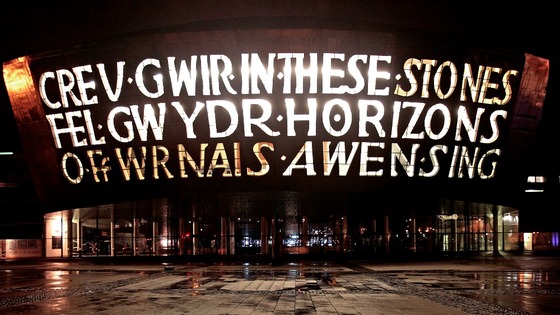 Multi-cultural communities living in Wales are aiming to set a new world record by performing a nativity play with over 60 people from different cultures around the world.
People from countries like Denmark, Egypt and Zimbabwe are meeting at the Millennium Centre to not only secure their world record but also to raise awareness of diverse cultures living in Wales.
Guinness World Records have set the nativity team a target of 50 different cultures but organisers are aiming for 60.
Advertisement
Xmas rush 'officially' begins
With just over three weeks to go until Christmas, retailers have been pulling out all the stops to get shoppers to part with their cash.
Today is Black Friday - an idea imported from America - the day when shops really start making money and offer big discounts.
Our Business Correspondent Carole Green has been finding out whether the tills have been ringing in Wales.
Xmas rush 'officially' begins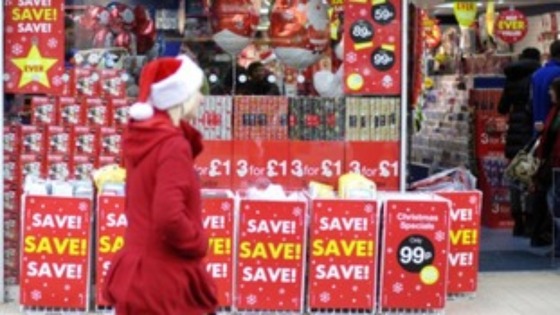 Whether you've started, finished or not given your Christmas shopping a single thought, today is traditionally seen as the begining of the Christmas rush. .
Retailers in Wales are expected to be very busy and will be offering huge discounts and sales.
It's following an American trend, given the term 'black friday', where many outlets start offering discounts.
With a month to go until Christmas Eve, people are being encouraged to shop locally as Plaid Cymru are launching their 'Local Christmas' campaign:
Wales' economy is built on small traders and businesses and they contribute a great deal to the local economy. When money is spent in a local independent shop, that money stays locally."
– Leanne Wood AM, Plaid Cymru Party Leader

Last year a study by HSBC found that people in Wales were Britain's biggest Christmas spenders. They predicted we'd splash out £656 each on average, with £484 of that being spent on gifts.
There are just forty seven days left till Christmas.
Exactly seven weeks from now we'll have already had the festive day and be onto the Boxing Day left overs. And no doubt children will already have cast aside the presents they didn't want.
So what's on the shopping list of Welsh youngsters this year? David Wood has been finding out.
Load more updates
Back to top