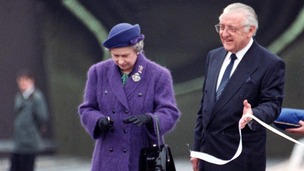 A £25 million investment has been announced to improve the Conwy Tunnel's resilience and safety measures.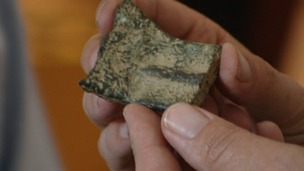 A 3,000-year-old artefact has been dug up in a vegetable allotment in Conwy.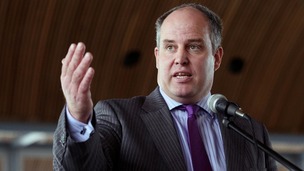 The Welsh Conservatives local election manifesto includes pledges on council tax and business rates, school funding and hospital services.
Live updates
Police raid home by mistake
Officers from North Wales Police battered their way through Shirley Williams' front door at 8.50 in the morning.
The force has now apologised to her, admitting they targeted the wrong person.
Officers attended at an address in Deganwy last week as part of a series of pro-activewarrants executed across Conwy and Denbighshire.

Officers apologised immediately to the occupant and checked upon her welfare. An officer has since visited the occupier again to extend our sincere apologies.

Arrangements are also in hand to repair damage caused.
– Chief Inspector Andrew Williams, North Wales Police
Police raid home by mistake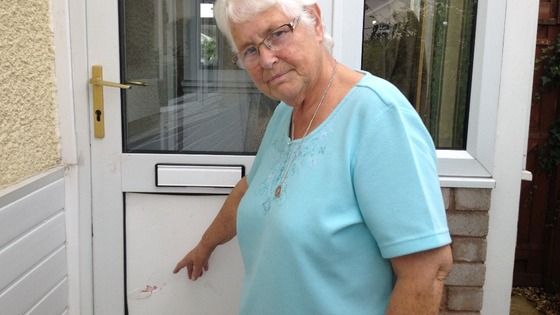 75-year-old Shirley Williams from Deganwy in Conwy says she is still having trouble sleeping and relaxing at her home, after police raided it by mistake.
"Afterwards I could not stop shaking and crying. It was terrifying. If it had happened to someone more frail or with a worse heart conditions, it could have been tragic. I just hope it never happens to an innocent person again."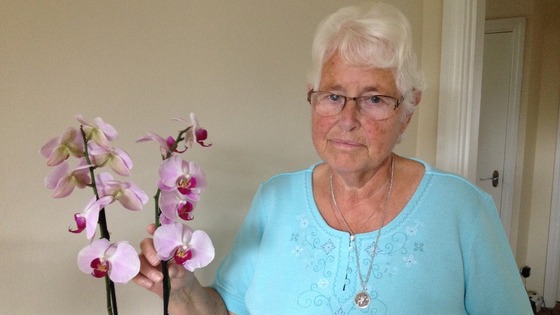 Advertisement
Traffic is busy but moving on the A55 at the Pen-y-Clip Tunnel roadworks between J15 Penmaenmawr Road (Llanfairfechan) and J16 Ffordd Conwy (Dwygyfylchi).
A Salmonella outbreak in Conwy and Gwynedd could be linked to the consumption of cooked ham, an investigation has shown.
So far 51 people, aged between seven months and 87 years old, have been affected by the outbreak, which was originally detected in August.
One new case in Wales has been identified, meaning there are 21 laboratory confirmed and two probable cases here.
There are 30 laboratory confirmed cases in England.
Nine people have required hospital treatment as a result of the illness.
The strain of Salmonella we are investigating is very unusual so it is highly unlikely that the cases in England and Wales are coincidence.

Testing has been carried out on ham supplied to a number of butchers identified as part of the investigation. No trace of Salmonella has been found, but other hygiene issues were identified that led to one supplier voluntarily withdrawing certain batches of ham.

A number of lines of inquiry are still being investigated and we continue to monitor the situation.
– Dr Judy Hart, Consultant in Communicable Disease Control for Public Health Wales
There's slow traffic in the A55 Conwy Tunnel Westbound between J18 A546 Ffordd 6G (Conwy / Llandudno Junction) and J17 A547 Bangor Road (Conwy Morfa).
One of our most high-profile charities, the RSPB, says it depends not just on the volunteer help they receive - but the expertise it brings with it.
Two decades ago, this was the building site for the Conwy tunnel before it was transformed into a wildlife sanctuary - and now volunteers' experiences are being turned into some much-needed help for our birds, too.
Advertisement
National
An outbreak of salmonella is being investigated in north west Wales, health officials said today.
A statement from Public Health Wales said a total of 22 people had been diagnosed with salmonella since mid July, with five of the cases requiring hospital treatment.
The outbreak is centred in Conwy and Gynedd.
"Anyone who lives in, or has visited, north west Wales since the middle of July and is experiencing diarrhoea, stomach cramps, vomiting and fever should contact their GP or NHS Direct Wales on 0845 4647," the statement urged.
Welsh soldier's funeral
Tributes have been paid to one of the three soldiers who died following an SAS selection exercise in the Brecon Beacons.
Lance Corporal Craig Roberts was described as a "talented young man with a bright future". His funeral took place in Llandudno today. Rob Shelley reports.
Welsh soldier's funeral
Lance Corporal Craig Roberts' commanding officer has paid tribute at his funeral, describing him as "a talented young man with a bright future ahead of him."
L/Cpl Roberts was one of three soldiers who died after taking part in a training exercise in the Brecon Beacons last month.
Craig was a talented young man with a bright future ahead of him, both as an army reservist and in his civilian life. Craig was the epitome of the can-do volunteer ethos.

Craig will be missed dearly by everyone who knew him; his family, his friends, his colleagues. We will miss him greatly and will remember him
– Lieutenant Colonel Paul Morris, Commanding Officer 3rd Battalion, The Royal Anglican Regiment
Welsh soldier's funeral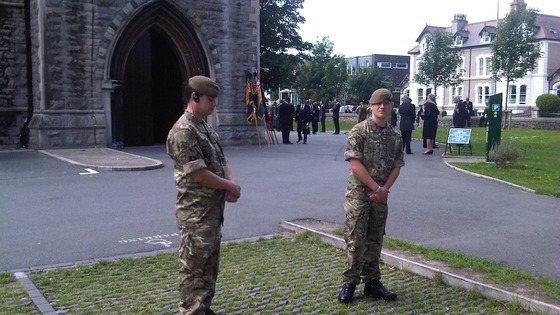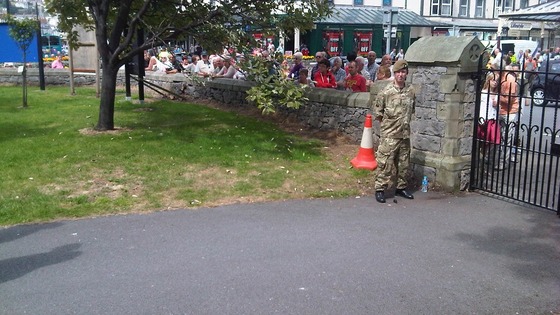 Load more updates
Back to top