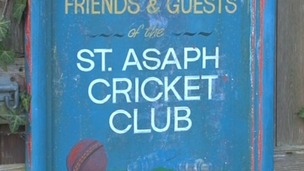 The club must raise £300,000 to replace facilities lost in November's devastating floods before cricket season begins.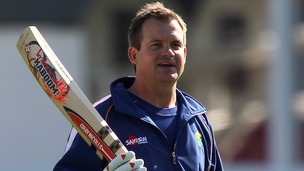 Glamorgan's 2013 fixture list is released.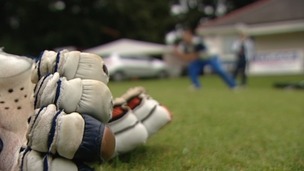 In the latest installment of our 'Club Life' series, Rob Shelley meets members of the Menai Bridge Cricket Club.
Live updates
Glamorgan's four-day match against Northamptonshire has ended in a draw, after pouring rain in Cardiff brought the game to an abrupt end. Northants were in control at the Swalec Stadium, so the weather should be welcome news to the home side in their first game of the new cricket season.
Watkin: Glamorgan will get promotion from Division Two
Glamorgan assistant coach Steve Watkin says he believes Glamorgan will be promoted from Division Two of the County Championship this season.
The Welsh county have added considerable experience to their squad for 2013 with the addition of former Surrey and Zimbabwe Test batsman Murray Goodwin, as well as UK-qualified Australian bowler Michael Hogan.
Advertisement
County Championship preview
Glamorgan's hopes for 2013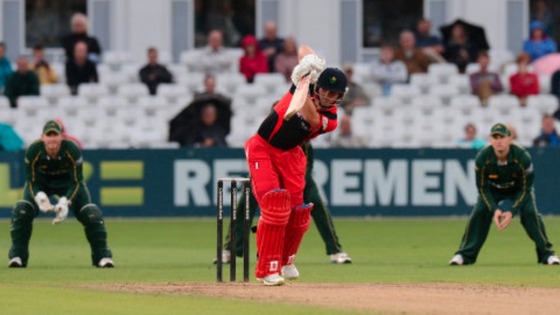 After a disappointing 2012 Glamorgan are hoping 2013 will bring big improvements as the Welsh county look to build on their bottom half finishes in all forms of the game.
Wicketkeeper Mark Wallace retains the captaincy of the Championship side for another season but the reigns of the one-day side move to overseas batsman Marcus North.
Coach Mathew Mott has looked to strengthen his ranks over the winter, bringing in three new faces to join the same core squad who finished last term.
Perhaps the most significant signing of the season comes in the shape of former Zimbabwean test batsman Murray Goodwin from Sussex. The right-hander, who tasted Championship success with the south coast county during a 12-year stint, amassed over 24,000 runs in all forms of the game.
Mott is hoping his experience can add to Glamorgan's push in both the long and short forms of the game, as well as helping to develop the club's young pros.
Glamorgan have also refreshed their overseas line-up for 2013 with the addition of Australian qualified Dutchman Dirk Nannes to join one-day captain Marcus North. Nannes will feature later in the season in Glamorgan's T20 line-up.
Australian quick Michael Hogan also arrives at the Swalec Stadium to add further strength to the bowling department, but his decision to revoke his Australian passport in favour of a British one means he will not count towards the county's overseas quota.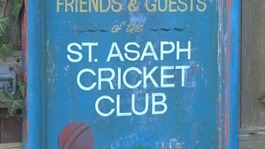 The club must raise £300,000 to replace facilities lost in November's devastating floods before cricket season begins.
Read the full story
Welshman James Harris in provisional England squad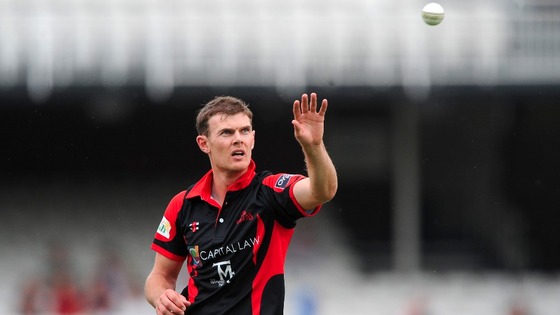 Welsh cricketer James Harris has been named in a provisional England squad ahead of June's ICC Champions Trophy.
The 30-man squad will be reduced to 15 by May.
Cricketer Maynard inquest
Inquest returns verdict of accidental death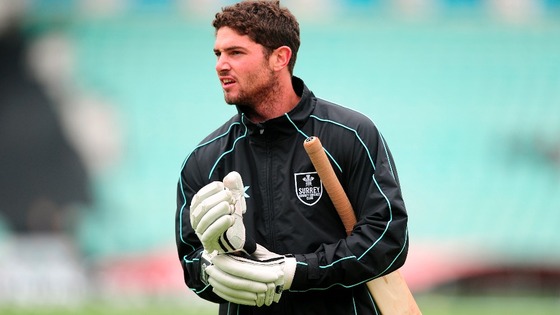 An inquest at Westminster Coroner's Court has returned a verdict of accidental death in the case of Cardiff-born cricketer Tom Maynard.
Maynard, who had been widely tipped as a future England international, was found dead near Wimbledon Park station on the London Underground District line shortly after 5am on Monday June 18 last year.
The inquest heard he was struck by a train as he attempted to flee police after driving while on a cocktail of drink and drugs.
The 23-year-old Surrey batsman suffered multiple injuries caused by the impact of the train and from touching a live electric railway line, Westminster Coroner's Court heard.
He was stopped by police less than an hour before his death when his black Mercedes was seen driving erratically but the sports star fled the vehicle.
A post-mortem examination showed he was nearly four times the legal limit to drive and had also taken cocaine and ecstasy in the form of MDMA after a night out with two team-mates.
Tests on hair samples indicted Mr Maynard may have been a daily user of drugs in the three and a half months before his death, the inquest heard.
Advertisement
Cricketer Maynard inquest
Latest on the inquest of Tom Maynard
An inquest into the death of Cardiff-born cricketer Tom Maynard has heard he was electrocuted before being hit by a tube train as he tried to flee police.
Paul Brand is at Westminster Coroner's Court.
Cricketer Maynard inquest
Professional Cricketers' Association statement
We, along with Surrey CCC, Glamorgan CCC and the ECB have supported everyone impacted both directly and indirectly by Tom's death, collectively with bereavement counselling, and individually where necessary.

Amongst the headlines which will inevitably be generated by the inquest findings, consideration must now be given to the Maynard family who are experiencing a further wave of tragedy. We must all now move forward and remember Tom as a tremendously talented young man who had so much to look forward to. We must focus on building a positive legacy in his memory.
– Angus Porter, PCA Chief Executive
Cricketer Maynard inquest
Maynard family:'Inquest results do not define our son'
The Maynard family have released the following statement:
"The results of the inquest do not define our son. The fact that so very many people thought the world of him is what defines him as a person.
"The only people who would judge Tom on the findings of the inquest are people who didn't know him. He made choices that night that tragically cost him his life but his devastated family and friends will love and miss him unconditionally, always.
"He was a very special person and his death leaves a huge hole in all our lives."
Cricketer Maynard inquest
Surrey captain 'wasn't aware' of drug misuse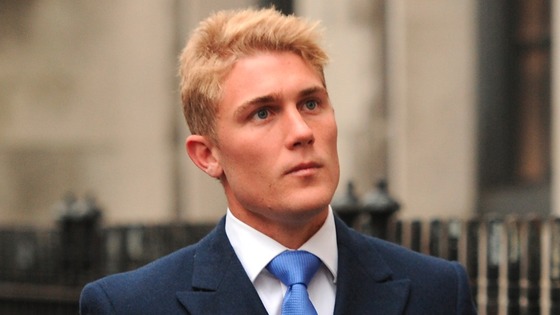 Richard Morgan tweeting from the inquest of Tom Maynard has said:
"Rory Hamilton-Brown, captain of Surrey, also says he wasn't aware of any drugs misuse by Tom Maynard."
Load more updates
Back to top