An investigation is underway after 18 caravans were destroyed and 13 others damaged in a fire this morning in Cwmbran.
Firefighters were called to Avondale Road shortly before 1am and spent over two hours at the scene.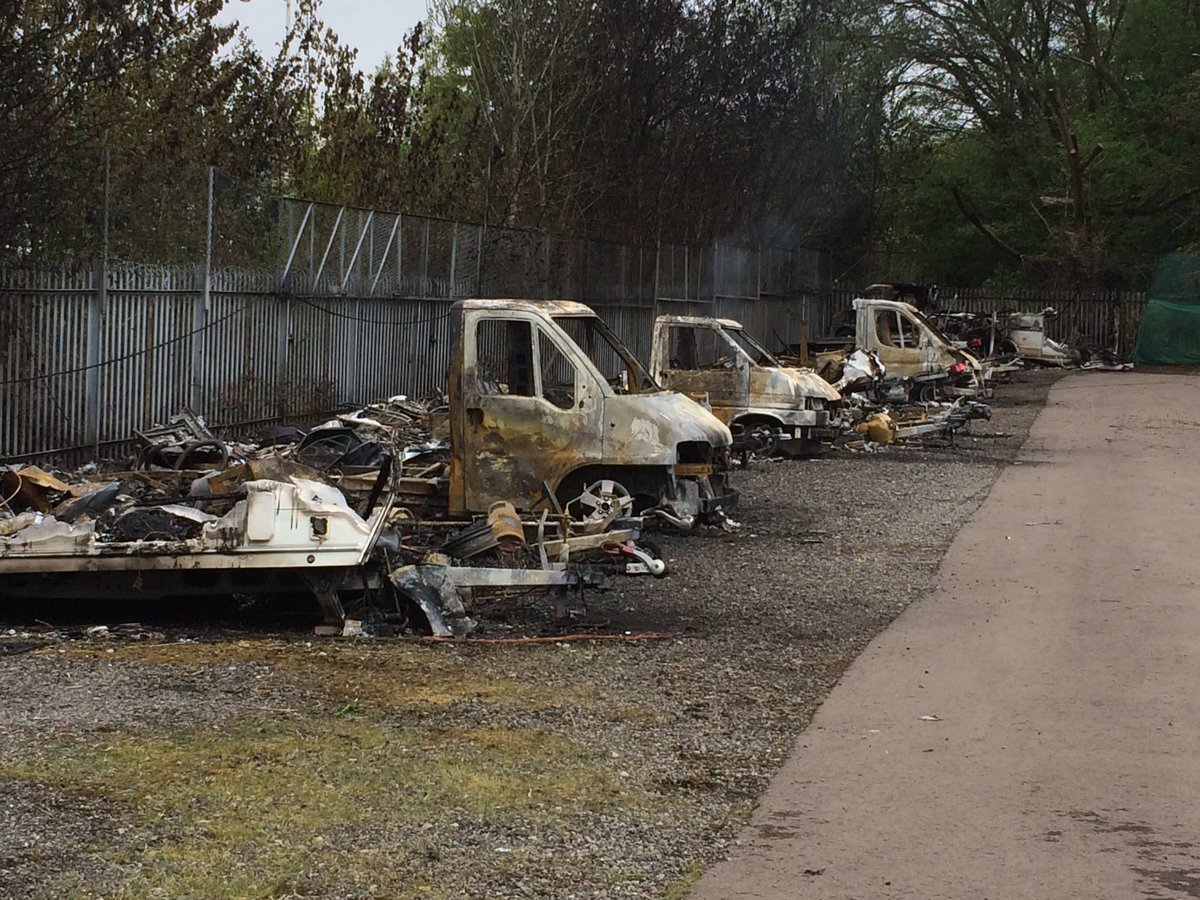 Fire service have told owners it's unlikely fire was deliberate. They are still investigating what caused it https://t.co/U8KMOlVWrk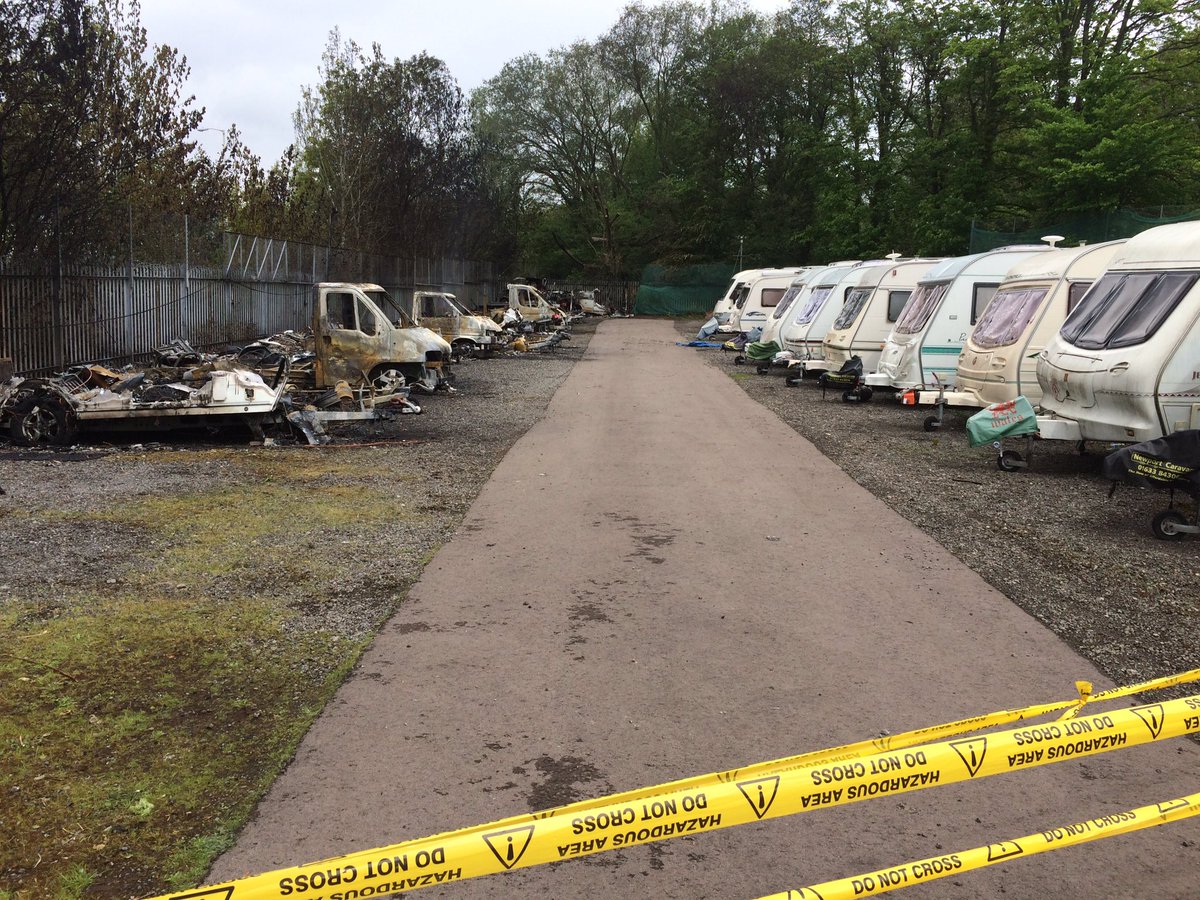 An owner told ITV news she's devastated after her mobile home was one of 18 destroyed by fire.
Emergency crews were called to the caravan storage site during the early hours of this morning.
Investigators say it was not deliberate but they're still working out what caused it.
Watch Alexandra Lodge's report:
Police are appealing for witnesses following a fire at a school in Cwmbran.
It happened at St Davids RC Primary School on Caldicot Way, on Saturday 30th April.
Officers say they are particularly interested in speaking to some people who were in the area at the time of the incident.
These include;
A woman who was driving along Edlogan Way towards Cwmbran Town Centre approaching the roundabout at the junction with Afon Terrace, and a group of 5 to 6 boys aged around 14 or 15 who were seen running down Afon Terrace. The boys were described as being white and of slight build. One of them was wearing bright orange trainers.
Anyone with information is asked to call 101.
Advertisement
An animal sanctuary in Cwmbran is facing imminent closure if staff cannot raise enough money to keep it open.
Read the full story ›
Police are appealing for information after a delivery lorry was robbed of cigarettes outside a supermarket.
Gwent Police says the theft happened outside the Co-operative store on North Road, Croesyceiliog, Cwmbran at around 10.55am on Thursday 10th March 2016.
Four men demanded cigarettes from a delivery lorry outside the premises and made off in a silver / blue Mondeo with the registration, BL54 YYF.
Anyone with information is asked to call 101.
A group of children from Cwmbran have finally been able to go back into the classroom today for the first time since part of their school was destroyed by a fire on New Year's Day.
More than 500 pupils from the Coed Eva Primary School were forced to take an extra week off after the blaze gutted the building.
Extra classrooms have now been set up thanks to space in the junior school.
Our Education Reporter Megan Boot was there for the first day back.
An investigation will take place after a fire broke out at a primary school in Cwmbran.
Read the full story ›
Advertisement
Jodie Dellow stole thousands of pounds from her employer just weeks after starting work.
Read the full story ›
An 18 year-old man has been given a Criminal Behaviour Order for his anti-social behaviour.
Damien Andrew Luce from Thornhill, Cwmbran is banned from using threatening, abusive or insulting language, in a public place towards any person in Torfaen.
The CBO was handed down by Newport Magistrates after repeated offences.
We have applied for this order due to the anti-social and criminal behaviour Damien Luce has caused the communities in Cwmbran.

It is hoped that by obtaining this order residents will feel re-assured that Damien Luce will be dealt with positively. Anyone who sees Damien Andrew Luce breaching this order in any way can contact us immediately on 101.
– PC Tom Delaney
A woman has been made to pay more than £200 for fly tipping her sofa.
Alison Smith, 40, of North Road, Croesyceiliog, Cwmbran and John Craig, 71, of Llandeilo, Carmarthenshire, pleaded guilty to fly tipping the sofa at the South Pontypool Industrial Estate last December.
The pair were turned away from the household waste recycling centre in New Inn after they were abusive to staff who advised them they needed a permit to enter with a trailer.
They then dumped the sofa on a nearby industrial estate, blocking the entrance. They were each fined £120 and ordered to pay costs of £75, and a victim surcharge of £20.
South Wales Fire and Rescue say there is "major disruption" in an area of Cwmbran following a gas leak.
Gwent Police say people were evacuated from the Ashbridge Inn after a gas pipe was severed.
A 100 metre cordon is now in place.
Road closures closures currently in place are Avondale Road from the Nissan garage up to Bevans Lane, Chapel Lane to the roundabout at the top of Edlogan Way, and Pontrhydyrun Road to the roundabout on the A4051.
Diversions have been put in place by the local authority and they have advised that they will remain for at least another 24 hours.
#swcontrol crews in attendance with gas board at an incident involving gas leak on Avondale Rd, Cwmbran. Major disruption in area likely. cw
Load more updates