Live updates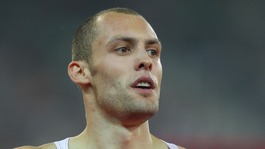 London 2012
'Dai will always be number one to us... he's done Wales proud'
Friends and fans in Dai Greene's hometown of Felinfoel, who had gathered to watch him in action tonight, said he'd always be number one in their eyes despite missing out on a medal.
Among them were his great-uncle and great-aunt, Alan and Gwyneth Greene, who said he'd 'bounce back' from his defeat.
Advertisement
London 2012
Dai Greene comes fourth in 400m hurdles final
Welsh athlete Dai Greene has come fourth in the final of the 400m hurdles tonight at the Olympic Stadium.
The 26-year-old from Llanelli said he'd given the race 'all he had'.
The reigning world champion had just scraped into the final as a 'fastest loser', having crossed the line fourth in Saturday night's opening semi-final.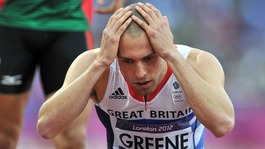 Dai Greene says he 'just doesn't know what went wrong' after he scraped into the Olympic 400-metre hurdles final as a 'fastest loser'.
Read the full story
London 2012
Greene beaten in Olympics warm-up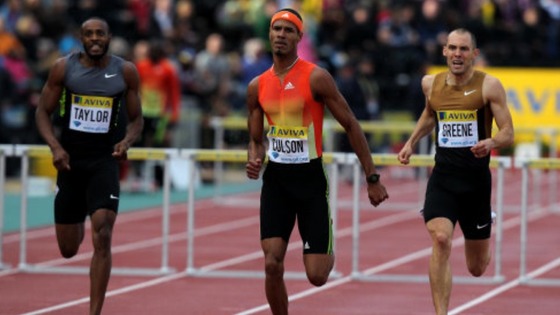 Wales' 400m hurdles world champion Dai Greene came second this evening in his final competitive race before the London 2012 Olympics.
Puerto Rican Javier Culson crossed the line first at the Aviva London Grand Prix, clocking 47.78 seconds. Greene finished in 48.10, ahead of American Angelo Taylor. Bershawn Jackson was disqualified before the start of the race.
"I wanted a bit more, I would have loved to get the win before a home crowd," the 26-year-old from Llanelli said. "My top-end speed has been better recently but it needs to improve again and hopefully I can get it right for the Olympics."
Brett Morse came eighth in the discus at Crystal Palace. Gareth Warburton runs in the 800m and Christian Malcolm lines up in the 200m tomorrow.
London 2012
Dai Greene will captain Olympic athletics team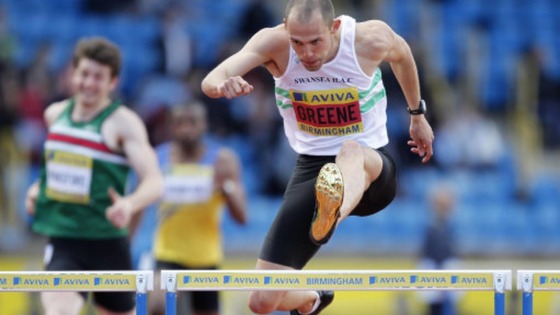 Welsh 400m hurdler Dai Greene will be captain of the Team GB athletics squad at the London Olympics, UK Athletics has confirmed today. The 26-year-old from Llanelli will lead the 78-strong team, having done so at the European Championships in Sweden last year.
"It is an incredible privilege to be asked to captain the British athletics team at any time, but to be given the honour at a home Olympics is just incredible", Greene said. "I believe that we can go out and do Britain proud and I intend to lead by example."
UK Athletics head coach Charles van Commenee: "Dai was a stand out for the London 2012 captaincy. He is a very professional athlete who is both liked and respected by the rest of the team."
Advertisement
London 2012
"It's time to knuckle down"
After confirming his place in the GB Olympics athletics team last night Greene looks ahead to the final preparations he need to make if he is to attempt to add an Olympic gold to his European, Commonwealth and World gold medals.
Dai Greene warns of rail hazards
Dai Greene highlights dangers of rail shortcuts
World 400m hurdles champion Dai Greene is fronting a new campaign to warn people about the dangers of taking shortcuts across railway tracks.
Dai appears in an online video, part of a new campaign launched today called Track Tests.
Dai Greene warns of rail hazards
Dai Greene fronts rail danger campaign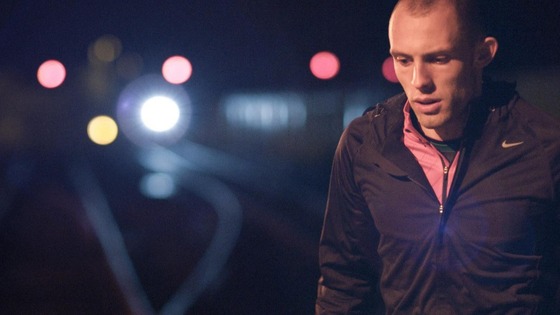 With forty-nine people killed last year taking short cuts across railway lines, Network Rail has enlisted Welsh 400m hurdles champion Dai Greene to warn of the risks.
Greene appears in an video as part of a campaign called 'Track Tests'. He is shown struggling to run along tracks due to rain, grease on the line and other hazards, to illustrate that if a fit, agile athlete is unable to get out of the way of a train, then others will not have a chance.
"On the running track it's important that my reactions are lightning fast but on the train track that didn't count for much" he said.
"The experience has brought to life just how many dangers there are on the rail tracks - most of which I knew nothing about".
Back to top