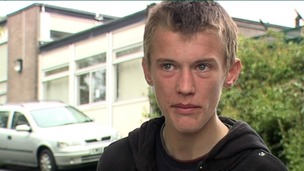 A teenager from North Wales wants to raise awareness of the effects and difficulties of living with Tourette's Syndrome.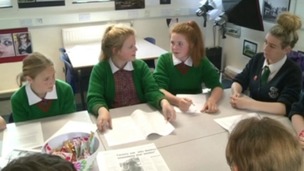 St Brigid's could merge with another school as the council looks to tackle low pupil numbers and running costs.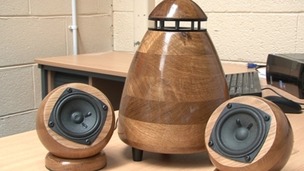 The company is giving away its surplus wood to local schools, where woodwork students are turning it into beautiful creations.
Live updates
A worldwide campaign has been launched to help find missing Denbigh pensioner Arthur Jones. It was started by Lee Hadwin, who is an advocate for the charity Missing People, and Leah Roberts from Denbigh.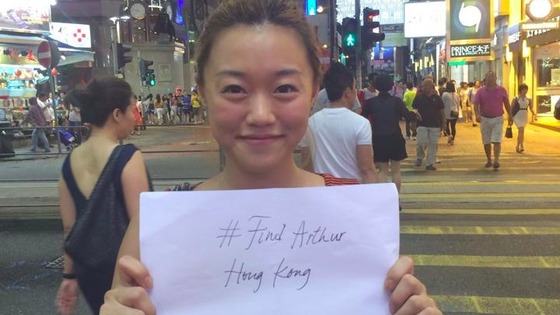 The 73 year-old pensioner has not been in contact with his family since June 17th when he was last seen on the Greek island of Crete.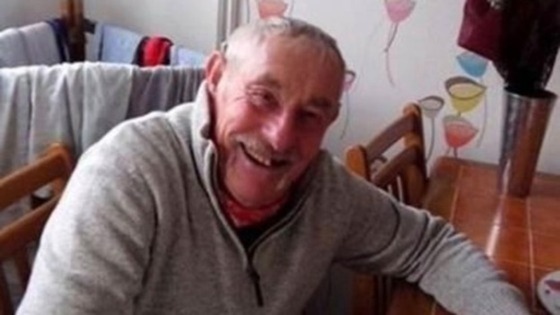 Arthur's son also Jeff travelled to Greece to search for his dad and people in Denbigh have helped raise around £20,000 to aid the search mission.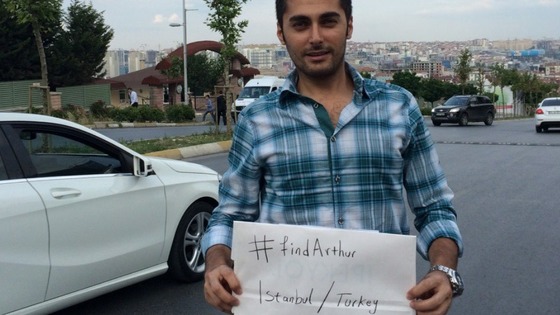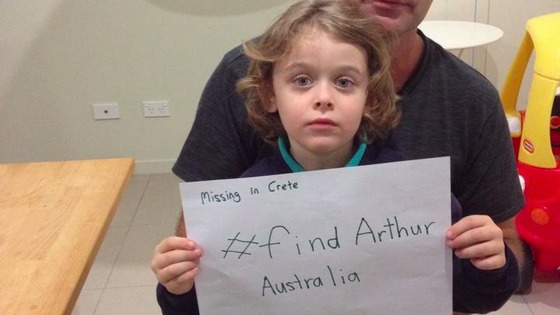 North Wales Police join search for missing Arthur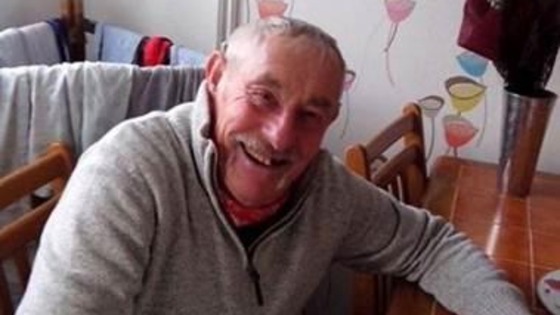 Concern is growing for a North Wales pensioner who has been missing for a week on the holiday island of Crete.
Arthur Jones, 73, arrived at the Pardalakis apartments in Chania on Tuesday 17th June. He was last seen on Thursday 19th June.
Relatives said Mr Jones, from Denbigh, was a keen walker and may have gone hiking in the hills.
His son Jeff said the hotel he was staying at became concerned when he didn't turn up for his airport transfer and discovered his room hadn't been slept in since Thursday.
The Foreign Office has been informed of the disappearance of Mr Jones, who was on his own.
Advertisement
A former mayor who caused a series of explosions in Denbigh today lost an appeal against 18-year prison sentence.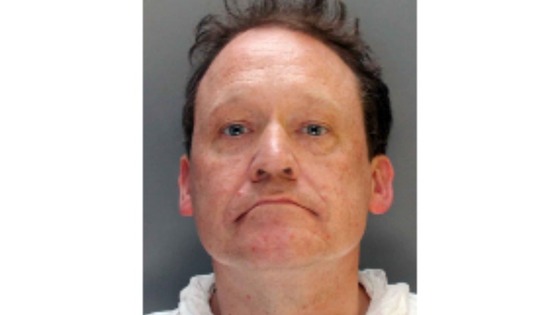 John Larsen, 47, was jailed at Mold Crown Court last October after being convicted of three counts of arson, one of causing an explosion likely to endanger life and one of possessing explosives with intent.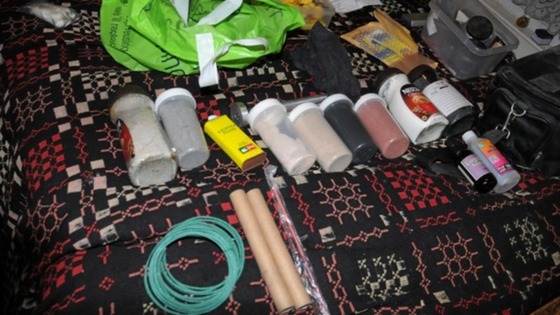 The judge then described his actions as "a sustained campaign of quite deliberate terror" which caused real fear in the town.
His lawyers launched an appeal to reduce what they argued was a "manifestly excessive" sentence, but it was rejected this morning by three Court of Appeal judges.
Read More: Ex-mayor jailed for causing explosions in Denbigh
Fire at Denbigh nursing home
A fire at a nursing home in Trefnant, near Denbigh, has been brought under control, after it was tackled by six crews. Firefighters from St Asaph, Rhyl, Denbigh, Abergele and Prestatyn were sent to the scene after the alarm was raised just after 5.30pm.
All 31 residents were evacuated safely from the building. Staff from North Wales Fire and Rescue Service are working with the Welsh Ambulance Service NHS Trust to find alternative accommodation for the residents. It's understood the fire predominantly affected the roof of the building.
Coast and Country returns for 2014
In Coast & Country this week, Andrew Price explores his home of Gower, while Ruth Wignall begins her journey along the Wales Coastal Path. Carl Edwards is joined by the History Chefs at Denbigh Castle and Nicola Hendy is in Bethesda to try out the largest zip wire in Europe.
Coast & Country starts this Friday at 8pm on ITV Cymru Wales.
Ex-mayor guilty over explosions
A former mayor of Denbigh has been jailed for 18 years after being found guilty of causing a series of explosions in the town earlier this year. The judge described 46-year-old John Larsen as carrying out "sustained campaign of quite deliberate terror". Lorna Prichard reports.
Advertisement
Ex-mayor guilty over explosions
North Wales Police have welcomed the sentencing of former Denbigh mayor John Larsen saying the case showed how he 'betrayed the trust' of those in the community.
"This was a unique case. On one hand we had a man who publically presented as a pillar and voice of the local community who people went to for advice and comfort in a time of crisis; on the other we had a cold and calculating individual who quite obviously revelled in the attention he created for himself through the setting of improvised explosive devices in the Lenton Pool area of Denbigh.
"In the early part of 2013, the community of Lenton Pool was regularly awoken by a series of loud bangs. By April some residents were quite literally terrified.

"The community had been rocked by what became a series of explosions, culminating in the detonation of a metal ball bearing filled device causing extensive damage and firing shrapnel through a nearby house window. It is extremely fortunate that no one was seriously injured or in the vicinity at that particular time.
"During this period, John Larson came to the fore as a local leader and the community trusted him. He betrayed that trust in a terrible way and he now faces the consequences of his actions.

"We welcome the sentence passed today."
– Detective Chief Inspector Andrew Williams, North Wales Police
Ex-mayor guilty over explosions
North Wales Police have released images showing some of the explosive devices and materials used by former mayor John Larsen.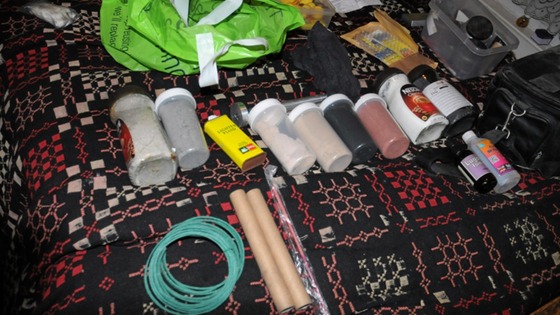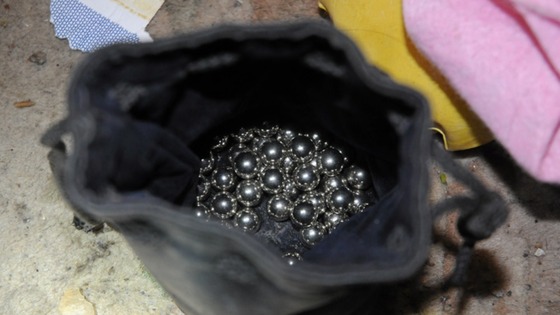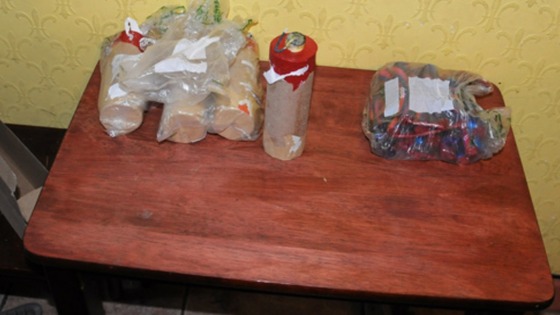 Ex-mayor guilty over explosions
Sentencing John Larsen to 18 years in prison, Judge Merfyn Hughes said the former mayor had subjected the residents of Denbigh to "a sustained campaign of quite deliberate terror".
He said Larsen's victims were residents of the community he had been elected to serve. Hew said: "Even while detonating these devices, you continued the pretence of showing concern for their welfare and co-operating with the police."
He said Larsen's actions had caused two residents to sell their homes and move away out of fear. He said he was sure someone would have been killed or seriously injured if Larsen hadn't been stopped.
"The jury have seen your evidence for what it is. A dismal attempt to avoid responsibility by one lie after another."
– Judge Merfyn Hughes
Ex-mayor guilty over explosions
The Crown Prosecution Service says the former mayor of Denbigh, John Larsen, caused "significant alarm and distress" to many residents, through "incredibly reckless behaviour."
John Larsen's incredibly reckless behaviour caused damage to property, as well as significant alarm and distress to many residents of Lenten Pool. In many ways it is simply good fortune that his actions did not have far more serious consequences.John Larsen is an individual who has held positions of trust and responsibility within the local community and it is disappointing that he chose to abuse the trust that many local people had placed in him. He has failed to take any responsibility for his actions and it is right that he has now been forced to face up to his offences in a criminal court.
I would like to commend North Wales Police for their first class investigation into these incidents, which enabled us to build a very strong prosecution case against Larsen. I would also like to thank all those who supported the prosecution as witnesses during the trial.
– Karen Dixon, District Crown Prosecutor for the Crown Prosecution Service Wales
Load more updates
Back to top