Special garden makeover given to Cwmgwili family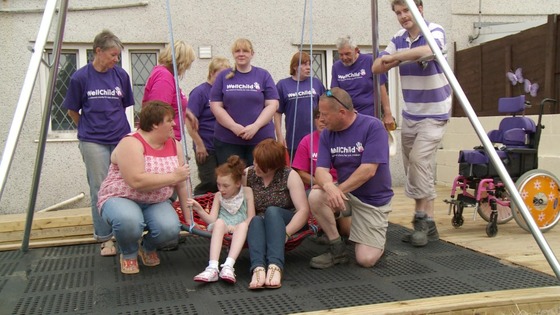 Volunteers from Carmarthenshire have been helping to transform a young girl's garden to make it wheelchair accessible for her.
11-year-old Frances Watkins from Cwmgwili has quadriplegic cerebral palsy and epilepsy and used to sit indoors, watching her family enjoy their garden as it was not suitable for her wheelchair.
Last week, a team of local volunteers from the Department of Work and Pensions and the charity WellChild helped to give the garden a special makeover so that Frances can now join her brothers and sisters in her garden.