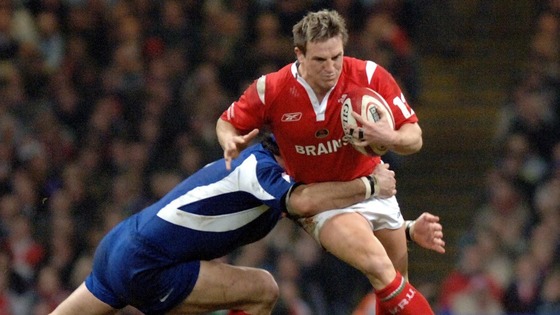 Former Wales international rugby player Matthew J Watkins has announced he has cancer.
He says he has a very rare form of cancer of his right pelvis, but "remains well and active" while being treated at Velindre Cancer Centre in Cardiff.
The 34-year-old from Newport won 19 caps for Wales, and played at centre for clubs including the Scarlets and the Dragons, before retiring in 2011.
"Obviously it's very disappointing news for me and my family but I'm keen to progress with my treatment and battle the illness with the same commitment as I gave to my rugby career", he said.
"I would like to thank everyone who has offered their support and the fantastic support from the guys at Velindre Cardiff. I am determined to continue my everyday life with my family and friends."