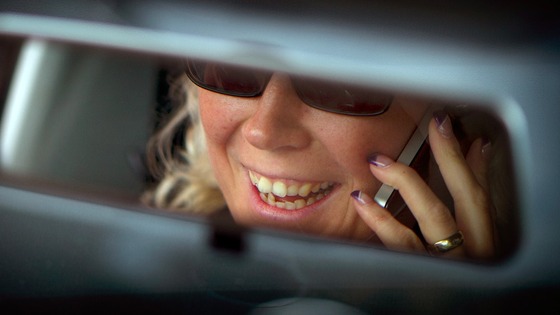 More than 1,000 motorists were caught using their mobile phones while driving in Wales last month.
The offences were recorded during a two week crackdown campaign aimed at raising awareness among motorists about the real dangers involved when phoning or texting at the wheel. Officers detected a total of 1,095 mobile phone driving offences.
South Wales Police issued 91 fixed penalty notices, while in the Gwent area a total of 47 notices were issued to law-breakers.
In the Dyfed Powys force area 862 notices were given, while in North Wales a total of 95 offenders were caught and apprehended.
South Wales Police Roads Policing Inspector, Carwyn Evans, said "Using a mobile phone behind the wheel, whether it be texting, using an app, or making a phone call is classed as one of the "Fatal 5"; the five most common causes of fatal road traffic collisions."