Clifftop home of poet Dylan Thomas up for sale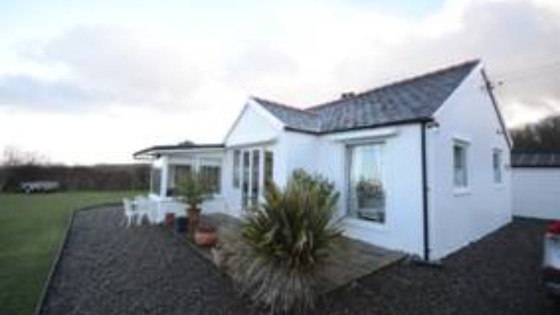 A cliff-top bungalow in New Quay, Ceredigion, where Dylan Thomas and his wife Caitlin lived is up for sale.
The couple lived at the home named 'Majoda' between September 1944 and July 1945. It's said to be a place which inspired much of his best known poems and writing including 'Quite Early One Morning.'
The house, depicted by a mock-up in the field next-door, was at the centre of the Hollywood film 'The Edge of Love' starring Keira Knightly, Sienna Miller and Matthew Rhys.
The film depicts Dylan Thomas and his wife in a complex three-way relationship with a neighbour, Vera Killick. Unfortunately for the poet, Vera's husband was a Commando officer. Home on leave, he took against Dylan and one night fired a few shots at Majoda.
Today, Majoda is said to be much more peaceful.
The rent Dylan and his wife paid back then was £1 per week but the property had no electricity or running water. Today it has a price tag of around £450,000 and has been thoroughly modernised.