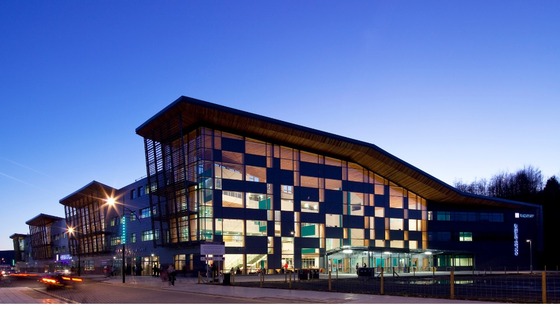 The winner of this this year's National Eisteddfod of Wales' Gold Medal for Architecture will be announced later. A total of 10 eye-catching buildings within Wales have been put forward for the award.
They include a corrugated iron church hall, a chemotherapy centre, and an industrial heritage museum. All the projects are included in the Architecture in Wales exhibition at the National Eisteddfod of Wales, which runs from today until August 10.
The medal is given to architects responsible for buildings completed between January 2010 and March 2013. The award aims to draw attention to the importance of architecture in the nation's culture.