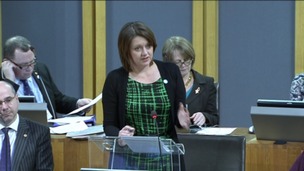 First Minister's Questions.When's your reshuffle Carwyn? A political sketch.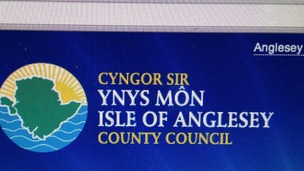 The Welsh Government sends a recovery board to Anglesey to raise standards in the county's schools following a highly critical report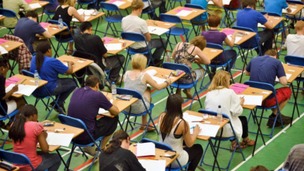 Wales' education watchdog reports that the Welsh Baccalaureate offers benefits to students, but the teaching of key skills needs to improve.
Live updates
Schools 'must tackle poverty'
Estyn recommends that schools and local councils develop a common approach and work with other agencies to engage disadvantaged families more in school life.Among the report's other recommendations for schools are:
adopting clear systems for working with outside agencies to support disadvantaged learners
identifying a senior member of staff to co-ordinate work with external services and agencies
making sure staff know how to raise the achievement of disadvantaged learners.
Schools 'must tackle poverty'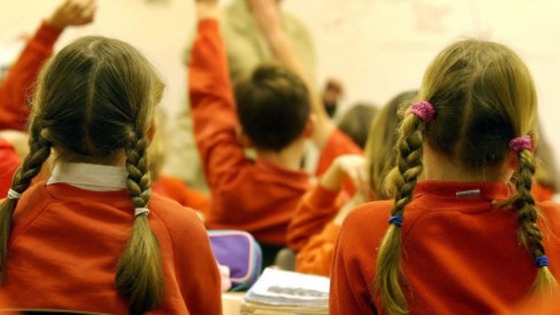 Schools in Wales need to do more to tackle poverty, according to a report from school inspectors Estyn.
The report says that although many schools are aware of the importance of improving stands and wellbeing of disadvantaged pupils, addressing poverty is still not a high enough priority for schools across Wales.
Advertisement
Progress made in Welsh lessons
The Foundation Phase is a vital part of developing young children's skills in speaking, reading and writing in Welsh.

We have found that the rate at which children acquire Welsh language skills is affected by whether or not children are learning alongside others who share similar backgrounds in home language.

Our report shows that in classes with mixed linguistic backgrounds, children from non-Welsh speaking homes sometimes progress too slowly and the progress of pupils from Welsh-speaking homes can be hindered.
– Ann Keane, Chief Inspector at Estyn - Education watchdog
Progress made in Welsh lessons
More than 80 per cent of children aged 3 to 7 are making good progress in learning Welsh as a first language in Welsh-medium schools.
A report out today by education watchdog Estyn also reports standards in pupils' language, literacy and communication skills are similar to those in English-medium schools, and are in line with the expected level at that age.
The new report, Welsh in the Foundation Phase, considers standards in developing language in Welsh-medium schools taking into account whether pupils come from a Welsh-speaking home or not.
It also considers the balance between formal language development and informal activities which is a core part of the Foundation Phase approach to teaching and learning.
Wales behind UK in maths GCSE
Education watchdogs have called for urgent action to improve the standards of maths being taught in schools across Wales. It follows a report showing that pupils here are falling well behind standards being set in England.
The report by Estyn calls for better teaching, assessments and staff training to catch up with standards in other parts of Britain. It highlight's much good practice but concludes there is "too little support for the professional development of teachers of mathematics." Alexandra Lodge reports.
Wales behind UK in maths GCSE
In its report, school inspectorate Estyn makes recommendations for schools, local authorities and the Welsh Government to help improve math skills.
Among the recommendations for schools are:
making sure that pupils develop secure number, algebraic and problem-solving skills at key stage 3
improve the quality of teaching and learning in lessons making sure lessons are well structured, engaging and challenging
minimise early entry for GCSE in mathematics.
Local authorities and regional consortia should: provide support, advice and professional development opportunities for mathematics teachers.
Estyn recommends the Welsh Government should support schools and regional consortia in raising standards in mathematics for all pupils and review National Curriculum level descriptiors at key stage three with a view to 'raise levels of expectation'
Advertisement
Wales behind UK in maths GCSE
The Welsh Government says it welcomes Estyn's report - which "shows where we have been successful in developing mathematics in our schools at key stage 4, and where we need to sharpen our performance."
We have clear evidence that, at an operational level, the best results in mathematics teaching at key stage 4 are achieved where schools and regional consortia work together, and where teachers have opportunities to share best practice and benefit from appropriate professional development and regular network opportunities.

Where pupils are well supported, well motivated and apply themselves conscientiously to learning activities set by teachers who have high expectations and set appropriately challenging tasks, good practice will flourish.
The independent Review of Qualifications report addressed the issue of early entry. Whilst recognising that there can be some circumstances where early entry may be appropriate – for example to allow high achievers to begin Advanced level courses earlier, the Review recommended that in general the practice should be discouraged as it "was likely to disadvantage most learners."

However, there will be no immediate changes to performance measures for Wales to address this issue - Welsh Government will consider the implications fully and will not make rushed changes.
– Welsh Government spokesperson
Wales behind UK in maths GCSE
Wales' education watchdog has highlighted that pupils here are achieving lower grades than the rest of the UK in GCSE maths.
A report published today by Estyn shows the proportion of pupils in Wales getting grades higher than C, particularly grades A and B, is "markedly lower" than the proportion of pupils who achieve these grades in England and Northern Ireland.
Wales has also been behind Scotland, according to recent reports.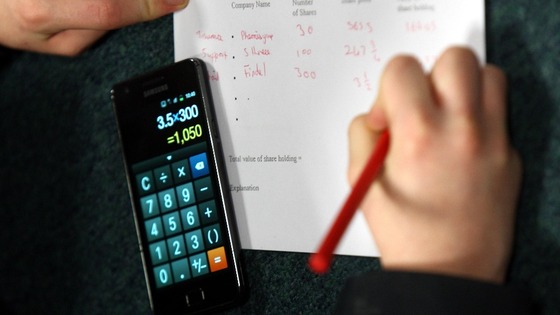 Last year there was an 11 percentage point gap between England and Wales in terms of GCSE grades C and above.
In Wales, maths is behind the other core subjects - English, Welsh and science - at GCSE level, and progress to A Level standard is also weaker.
Estyn says too many pupils are being entered early for GCSE maths exams, stopping some achieving the grade they are capable of.
Its report makes a number of recommendations - for schools, local authorities and the Welsh Government.
Supply staff 'hamper learning'
There are claims our children's education is being put at risk by an increase in teacher absence.
Reports published by the Wales Audit Office and education inspectorate Estyn found that nearly one in 10 lessons are being covered by staff who are not the usual class teacher.
From 2011 - 2012, £54 million was spent on providing supply to fill in for teachers who were off ill, out training or even attending meetings.
But organisations providing cover staff say supply teachers play an important role; while the National Union of Teachers says there are 'a variety of issues' affecting classroom teaching and teacher absence is not solely to blame.
Supply staff 'hamper learning'
The Auditor General for Wales, Huw Vaughan Thomas, says there is an 'increasing reliance' on supply teachers in our schools.
Figures show one in 10 Welsh schoolchildren are taught by supply staff, as a report out today says children's progress is being hampered by teacher absence.
To use supply cover efficiently and effectively schools need to better understand the causes of teacher absence and to develop more effective cover arrangements.

These actions will not only save schools money but also have a positive impact on pupil attainment.
– Huw Vaughan Thomas, Auditor General for Wales
Load more updates
Back to top