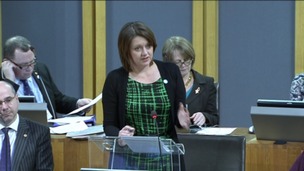 First Minister's Questions.When's your reshuffle Carwyn? A political sketch.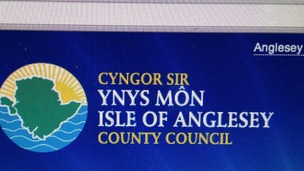 The Welsh Government sends a recovery board to Anglesey to raise standards in the county's schools following a highly critical report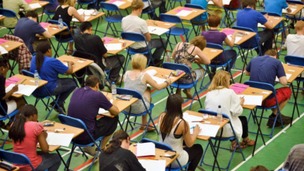 Wales' education watchdog reports that the Welsh Baccalaureate offers benefits to students, but the teaching of key skills needs to improve.
Live updates
Wales behind UK in maths GCSE
The Welsh Government says it welcomes Estyn's report - which "shows where we have been successful in developing mathematics in our schools at key stage 4, and where we need to sharpen our performance."
We have clear evidence that, at an operational level, the best results in mathematics teaching at key stage 4 are achieved where schools and regional consortia work together, and where teachers have opportunities to share best practice and benefit from appropriate professional development and regular network opportunities.

Where pupils are well supported, well motivated and apply themselves conscientiously to learning activities set by teachers who have high expectations and set appropriately challenging tasks, good practice will flourish.
The independent Review of Qualifications report addressed the issue of early entry. Whilst recognising that there can be some circumstances where early entry may be appropriate – for example to allow high achievers to begin Advanced level courses earlier, the Review recommended that in general the practice should be discouraged as it "was likely to disadvantage most learners."

However, there will be no immediate changes to performance measures for Wales to address this issue - Welsh Government will consider the implications fully and will not make rushed changes.
– Welsh Government spokesperson
Wales behind UK in maths GCSE
Wales' education watchdog has highlighted that pupils here are achieving lower grades than the rest of the UK in GCSE maths.
A report published today by Estyn shows the proportion of pupils in Wales getting grades higher than C, particularly grades A and B, is "markedly lower" than the proportion of pupils who achieve these grades in England and Northern Ireland.
Wales has also been behind Scotland, according to recent reports.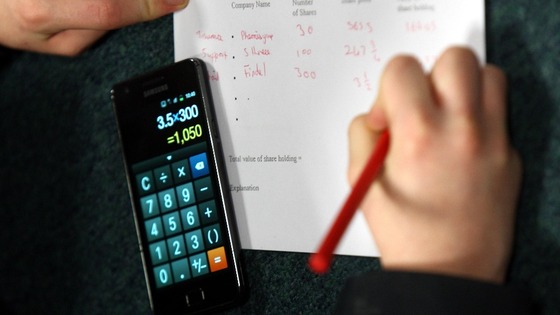 Last year there was an 11 percentage point gap between England and Wales in terms of GCSE grades C and above.
In Wales, maths is behind the other core subjects - English, Welsh and science - at GCSE level, and progress to A Level standard is also weaker.
Estyn says too many pupils are being entered early for GCSE maths exams, stopping some achieving the grade they are capable of.
Its report makes a number of recommendations - for schools, local authorities and the Welsh Government.
Advertisement
Supply staff 'hamper learning'
There are claims our children's education is being put at risk by an increase in teacher absence.
Reports published by the Wales Audit Office and education inspectorate Estyn found that nearly one in 10 lessons are being covered by staff who are not the usual class teacher.
From 2011 - 2012, £54 million was spent on providing supply to fill in for teachers who were off ill, out training or even attending meetings.
But organisations providing cover staff say supply teachers play an important role; while the National Union of Teachers says there are 'a variety of issues' affecting classroom teaching and teacher absence is not solely to blame.
Supply staff 'hamper learning'
The Auditor General for Wales, Huw Vaughan Thomas, says there is an 'increasing reliance' on supply teachers in our schools.
Figures show one in 10 Welsh schoolchildren are taught by supply staff, as a report out today says children's progress is being hampered by teacher absence.
To use supply cover efficiently and effectively schools need to better understand the causes of teacher absence and to develop more effective cover arrangements.

These actions will not only save schools money but also have a positive impact on pupil attainment.
– Huw Vaughan Thomas, Auditor General for Wales
Supply staff 'hamper learning'
Children taught by staff who aren't their usual teachers make less progress in lessons, according to a joint report by the school's inspectorate Estyn and the Wales Audit office.
The report says that supply teaching is often less effective because staff don't know enough about the needs of the pupils they teach.
It added that the pace of lessons can also be slow and expectations too low.
Authors have recommend that supply teachers gain better access to the national training programmes that are available to permanently-employed teachers
The Welsh Government says it will consider the report's recommendations and respond in due course.
Primary school IT skills 'high'
Pupils at Casllwchwr Primary School in Swansea regularly use tablet computers in the classroom to aid their learning.
Explaining the devices to ITV News, one youngster said: "It almost makes you want to do maths and want to do English!"
Advertisement
Primary school IT skills 'high'
Estyn's report is broadly positive about the standard of ICT in Welsh primary schools, but also highlights that around half surveyed said a poor internet connection 'hinders their ICT work'.
This was mainly due to slow connections, which make it difficult for a whole class to search together online.
Among Estyn's recommendations in today's report is: "The Welsh Government should provide adequate broadband connectivity for all schools in Wales."
The Welsh Government says it is supporting 'a wide-ranging programme of activity' to improve ICT standards.
First Minister Carwyn Jones announced in January that £39m is being invested in broadband and network infrastructure for schools here.
Primary school IT skills 'high'
ICT in schools is "empowering pupils" and "preparing them for the world of work."
That's the claim of Estyn's Maldwyn Pryse. It follows a report by the schools inspectorate which found that standards of computer skills in primary schools are good or excellent in half of the schools visited.
Primary school IT skills 'high'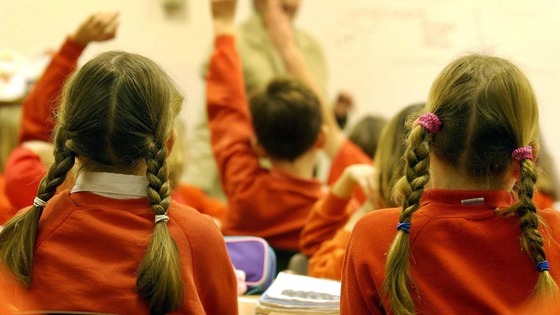 Estyn, the schools inspectorate, has published a report into standards of computer skills in primary schools. The report found that standards are good or excellent in half of the schools visited.
Inspectors say that in the majority of schools, good computer skills had a positive impact on reading and writing. They also say that computer lessons help children with creative and social abilities and can help reduce the poverty gap.
The report recommends introducing more computers, tablets and mobile phones in schools.
Science teaching scrutinised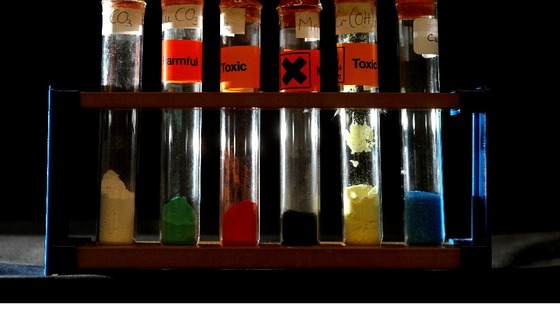 Science lessons in most Welsh schools are good but assessment isn't robust enough, according to school inspectors.
Estyn also says sometimes, in primary schools, teachers pass on their science misunderstandings to pupils.
The Welsh Government welcomes the report which it says is broadly positive.
Load more updates
Back to top