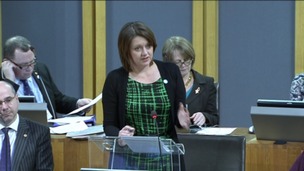 First Minister's Questions.When's your reshuffle Carwyn? A political sketch.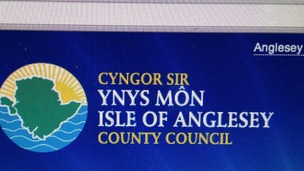 The Welsh Government sends a recovery board to Anglesey to raise standards in the county's schools following a highly critical report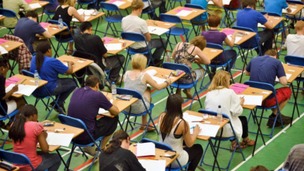 Wales' education watchdog reports that the Welsh Baccalaureate offers benefits to students, but the teaching of key skills needs to improve.
Live updates
Torfaen schools 'need improvement'
The Education Minister Leighton Andrews says he is 'very concerned' with Estyn's findings after they recommended Torfaen's education services are place into special measures.
He says it is "particularly disappointing to see that an authority that has had the benefit of an Estyn inspection, and been left with clear recommendations to address, has failed to tackle the issues with the required pace and urgency."
The conclusion reached by Estyn, that 16 months after their initial inspection the progress made by the authority has been limited and slow, is unacceptable. I look to the Leader of the Council to take the appropriate action.

These failings reflect serious weaknesses in the management of education services.
Our response needs to quickly improve outcomes for children and young people in the area, but any action we take must also be sustainable in the long term.

As such my department will be working over the coming weeks to consider how best to respond. A full update on our proposed course of action will be provided to Assembly members as soon I have determined the matter.
– Leighton Andrews AM, Education Minister
Torfaen schools 'need improvement'
Estyn has recommended that education services in Torfaen are placed into special measures. The council becomes the sixth local authority to be told it requires 'significant improvement.'
The schools inspectorate said they found that since their "original inspection in October 2011 the authority has made limited progress against most of the recommendations and improvements have been slow."
"On completion of the original inspection Estyn identified five recommendations for the authority to address, during the monitoring visit the inspectorate concluded that the authority has partially addressed 3 of these recommendations and not addressed the remaining two."
"As such it is the view of the inspection team that the authority has made insufficientprogress to address the recommendations in the inspection report and thatthe authority should be placed in the category of Special Measures."
Advertisement
Failing schools: 2 more councils
The leader of Monmouthshire County Council, Peter Fox, said today's Estyn report acknowledged schools there are still performing well, but could do better when deprivation is factored in, and that 'special measures' is a wide recommendation, which could include a range of approaches.
He told our Education Correspondent Joanna Simpson that the council is "already working with other authorities" on several education services, and is "already in discussions over how we can work in a more regional approach" over others.
Failing schools: 2 more councils
The leader of Merthyr Tydfil County Borough Council, Brendan Toomey, said Estyn's damning report into Merthyr's education services came as no surprise, and the council has instigated a number of improvements.
He told Nick Powell that he doesn't think it's inevitable that education services will move away from councils' control, as "local authorities need to have a big part to play in the delivery of education services, for accountability reasons."
Failing schools: 2 more councils
Our Education Correspondent Joanna Simpson has been speaking to Wales' Education Minister, Leighton Andrews, who says he agrees with Estyn's recommendation that there needs to be action to improve education services at both Monmouthshire and Merthyr Tydfil councils - and he will be intervening.
Failing schools: 2 more councils
by Joanna Simpson - Education Correspondent
Today two councils on different sides of the social spectrum have both been found to be failing their children.
Merthyr Tydil - an economically challenged area - and Monmouthshire - a more affluent part of the country - have both been recommended by the schools inspectorate Estyn to have immediate intervention for their education services.
Monmouthshire's education performance, given the low level of deprivation, was found to be "well below average" when compared to similar schools.
The number of pupils excluded from school is 'too high'. The authority does not support and challenge schools enough. Their prospect for improvement is considered 'unsatisfactory'.
In Merthyr Tydfil, at every stage, standards for pupils are "unsatisfactory." Exclusions are "too high", "too many" young people are not in education, employment or training and attendance at primary schools is "unacceptably low."
The council has not challenged underperformance and it has not responded well enough to past inspections dating back to 2004. This is also not expected to improve.
Advertisement
Failing schools: 2 more councils
After today's reports detailing the failings in education in Monmouthshire and Merthyr Tydfil, the number of councils that have been recommended for special measures by the education watchdog Estyn has now reached five.
The others are:
Blaenau Gwent - July 2011 - after Estyn found "systemic" management failures
Anglesey - July 2012 - after Estyn found "unacceptably low" secondary school attendance rates, among other failings
Pembrokeshire - December 2012 - after Estyn found "important shortcomings in leadership"
Last November, Wales' Education Minister, Leighton Andrews, announced a review into how schools are run, which raised the prospect of local councils losing responsibility for them.
Failing schools: 2 more councils
There can be no doubt that these are very critical reports. The shortcomings identified are unacceptable and we will move swiftly to put arrangements in place to secure the necessary improvements.

The fact that both of these authorities have been found in need of special measures is a damning reflection.

Despite the differences in their demographic context and the challenges the authorities face both are judged to be unsatisfactory in their current performance and in their prospects for improvement.
I intend to intervene in both authorities in order to put the necessary arrangements and support in place to secure improvement as quickly as possible. I have a range of options.

I am considering the establishment of independent recovery boards to oversee the improvements needed, monitor progress made and provide accountability.

A further option I am considering is the handing over of some or all of the executive functions in relation to education services to another body.

I will provide a further update to Members outlining decisions and actions in the coming weeks.
– Leighton Andrews AM, Education Minister
Failing schools: 2 more councils
This report is salutary reading and shows that we need to improve the education service for the children and young people in Monmouthshire.

Whilst our schools appear to do very well in national league tables, it is clear that we could be achieving even more, and standards should be higher.
We've already started to tackle the issues raised in the inspection and we have dealt with a number of the concerns that Estyn raise.

We have appointed a new Director to lead the education service who starts work with us soon, and in the meantime we have engaged a strong interim management team to lead the service and to tackle issues identified.

Whilst we do not underestimate the challenges ahead, we are confident that our education service will continue to improve.
– Cllr Peter Fox, Leader of Monmouthshire County Council
Failing schools: 2 more councils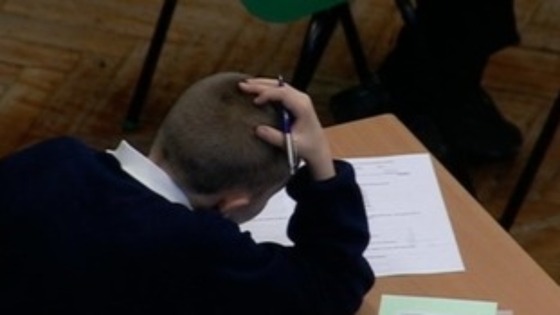 The schools inspectorate Estyn says the quality of local authority education services for children and young people in Monmouthshire and Merthyr Tydfil is "unsafisfactory".
It is recommending both should be taken into special measures.
The reports say the councils have not done enough to work out where they need to improve, and how best to help poor performing schools.
Load more updates
Back to top