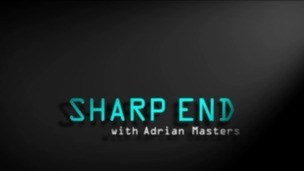 Tonight's Sharp End looks at controversies over Europe, powers for the Assembly and windfarms.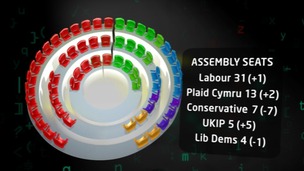 A poll for tonight's Sharp End shows that an Assembly election now could give Labour an overall majority, with Conservative losses to UKIP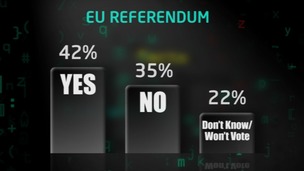 A poll for tonight's Sharp End suggests that Wales would vote in a referendum for Britain to stay in the European Union.
Live updates
EU budget 'bad for Wales'
Let's talk about who gets EU aid says Cameron
by Nick Powell
The Prime Minister has floated the idea of an agreement between different parts of the UK to protect regions that face cuts in European aid. The Welsh Government has warned of a £400 million cut in funding to west Wales and the valleys over the next seven years, following Friday's EU budget deal.
David Cameron told MPs that total aid to Britain is broadly unchanged at roughly £10 billion. That's because new 'transition' regions and even wealthy regions will also attract some funding, although west Wales and the valleys is the only part of the UK to remain one of the EU's poorest regions.
What we now need to do is to sit down as the United Kingdom and to work out how best to make sure that the money is fairly divided between Wales, Northern Ireland, Scotland and England. There are transition regions in England that are looking to benefit but I'm sure we can have fruitful discussions and come to a good conclusion.
– Prime Minister David Cameron MP

The European Commission says it will be more flexible than in the past about how the money is allocated within each member state. It's suggested that the UK could increase the allocation to west Wales and the valleys by up to 2%, which would be about £30 million on the Welsh Government's figures.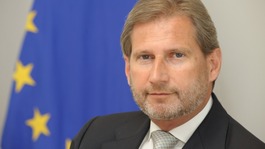 The man in charge of EU regional aid says it can't all be spent in the poorest regions but the Prime Minister says Wales needn't lose out.
Read the full story
Advertisement
EU budget 'bad for Wales'
Poor countries will get a bigger share of EU aid
European Council President Herman van Rompuy says the Budget agreed by EU leaders means poorer countries in the Euro zone will get a bigger share of regional aid. The deal will leave less money for west Wales and the valleys, a poor region of the UK, which is one of the EU's wealthiest members.
This is a budget of moderation. We simply could not ignore the extremely difficult economic realities across Europe. So it had to be a leaner budget. For the first time ever, there is a real cut. In allocating structural funds, special attention was given to countries like Greece, Portugal, Spain, Italy, Ireland. Overall, poorer countries will receive a larger share of cohesion funding.
– European Council President Herman van Rompuy
EU budget 'bad for Wales'
'Devastating' EU Budget cut say Plaid
Plaid Cymru MP Jonathan Edwards says the cut in the EU Budget could have a 'devastating impact' on some of Wales' poorest communities. He claims that the total loss to Wales over the next seven years will be around £1billion.
The confirmation that the EU Budget faces real-terms cut is devastating news for Wales. As a net beneficiary of EU membership, some areas of Wales receive funding which is vitally important for some of our poorest communities that are not only some of the worst off in Wales but throughout Europe. Those Labour MPs who voted with right-wing Eurosceptics must now make a public apology to the people they have betrayed for their role in the vote that started the chain of events leading to today's announcement.
– Plaid Cymru MP Jonathan Edwards

The deal in Brussels means the richest countries, including Britain, will contribute most of the savings. Aid to west Wales and the valleys will be cut by an estimated £400 million over seven years, according to the Welsh Government. The UK's net contribution to the EU is expected to go up.
Britain's payments into the budget may still rise due to the recent expansion of the EU. This is ludicrous given that our daily contribution to the EU budget is already hitting around £53 million a day. Here in Wales, in particular, the failings of the system are blatantly clear. As we head into the third round of EU funding we should have seen marked improvement by now and we certainly have not. I would much rather see the money being retained by the UK Government and then funded directly into those areas of Wales that need it most - we should be allowed to spend our money as we see fit.
– UKIP MEP for Wales John Bufton

The Budget has to be approved by the European Parliament and Mr Bufton says he thinks it's likely to be defeated. The Plaid Cymru MEP Jill Evans says a detailed analysis of the impact on Wales is needed before the vote in March.
EU budget 'bad for Wales'
Welsh Government on EU deal: 'Wales could lose up to £400m'
First Minister Carwyn Jones says he's disappointed with today's EU Budget deal, and claims Wales be 'up to £400m' poorer as a result.
We are disappointed that the agreement fails to deliver the level of investment in jobs and growth needed in Wales.

We are especially concerned that the most vulnerable part of Wales - West Wales and the Valleys - appears to be losing out to wealthier regions in the UK. This cannot be seen as a fair reflection of priorities for Wales.

The EU budget deal will mean significant cuts to programmes, including Structural Funds. We need to study the agreement in greater detail but provisional calculations show Wales losing out up to £400m.
The Prime Minister says this is a 'good deal for Britain'. He will need to explain how it's a good deal for Wales.

The Welsh Government has always recognised the need for discipline in the overall EU budget but it cannot be right for EU money allocated to the UK to be siphoned away from poorer regions, like west Wales and the Valleys - to richer regions elsewhere.
– First Minister Carwyn Jones AM
EU budget 'bad for Wales'
National
Cameron: EU budget a 'good deal for Britain'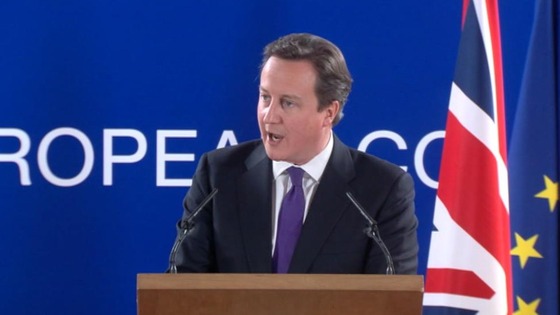 David Cameron said the new budget agreed by European Union leaders was "a good deal for Britain".
"The best way to protect the British taxpayer is to get overall spending down, which we've done. Our contributions were always going to go up, now they'll go up by less," said the Prime Minister.
"I think the British public can be proud that we have cut the seven-year credit card limit for the European Union for the first time ever."
Advertisement
EU budget 'bad for Wales'
National
EU budget of €908bn at Brussels summit
PM: We have achieved an agreement that #EUbudget must be cut to €908bn - €80bn lower than originally proposed #EUCO
From
@Number10gov
on Twitter:
Sharp End
This week, Political Editor Adrian Masters is joined by guests Julie Morgan AM and Byron Davies AM.
Read: Adrian's blog on the topics covered in tonight's show.
Sharp End
Wales better off if powers remain with Brussels - First Minister
by Adrian Masters
The First Minister says he doesn't think any powers or control over funding should be handed back from the EU to the UK. In an interview for tonight's Sharp End programme, he tells me he doesn't believe any extra aid or power would make its way to Wales if it was handed back to the UK Government.
Following the Prime Minister's speech in which he said he would try to renegotiate Britain's relationship with the EU and 'repatriate' powers, I asked Carwyn Jones what powers he would be on his wish list.
You can see the full interview in tonight's Sharp End, 1035pm ITV Cymru Wales.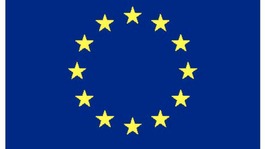 David Cameron is criticised for saying that European aid which benefits parts of Wales should be reduced.
Read the full story
Load more updates
Back to top