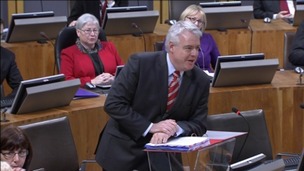 Our weekly look at First Minister's Questions.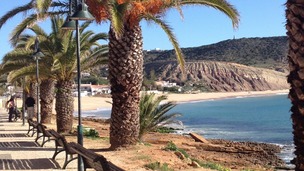 As the new year unfolds, exotic locations are not far from the FM's thoughts.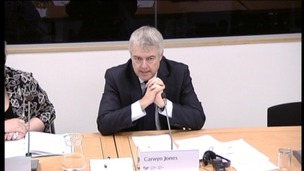 First Minister Carwyn Jones gives evidence to the Assembly's Scrutiny of the First Minister committee
Live updates
The Welsh Government is releasing £30 million of funds today in the second phase of the Wales Economic Growth Fund.
The money will go towards creating jobs, growth and wealth in Wales, safeguarding up to 3,000 jobs and helping about 200 businesses.
In the first phase, more than £31million was committed to support 119 business investment projects around Wales with the potential to create some 1800 jobs and safeguard around 1,600 jobs.
The new Fund will be delivered in two stages– the first is geared to support the needs of smaller businesses requiring funding of between £50,000 and £100,000. The second will open in autumn for businesses requiring larger investment of over £100,000.
It will act as an economic stimulus and provide the capital that businesses in Wales need to invest in new equipment, grow their companies, win new contracts and create jobs and wealth.
– Carwyn Jones AM, Wales' First Minister
Welsh businesses visit US
More Welsh firms are looking to overseas markets to fill their order books, driven by sluggish demand at home.
Over £13bn of goods are exported from Wales each year, with more than a quarter going to the United States.
Now the First Minister is heading to San Franscisco - the latest stop in a series of 16 trade missions this year designed to promote Wales as a place to invest and Welsh companies abroad.
Our Business Correspondent Carole Green has been to see several Welsh firms whose thirst for overseas business in paying off.
Advertisement
Youth unemployment summit
The First Minister and Welsh Secretary David Jones will today highlight what more they feel can be done to get young people into employment.
At the first Jobs Summit for Wales, a number of businesses and organisations from across Wales have been invited to discuss how to offer more work experience, internships and apprenticeship opportunities for young people.
Recent figures show that the number of people between the age of 16-24 who weren't employed in Wales between October 2011 and September 2012 stood at 51,000. This has stayed roughly the same since 2009.
The biggest issue for many young people in Wales is a lack of practical on-the-job experience, which counts for a lot when trying to impress a potential employer.

We're giving employers real incentive to give young people in Wales a job, and a payment of £2,275 is available to them for every 18-24 year-old they take on, who has been out of work for six months or more.
– Martin Brown, Work Services Director for Jobcentre Plus in Wales
Wales beaten by Ireland
I want to wish the team the best of luck as the Six Nations gets underway.

Even though we had some tough games in the Autumn, we have been here before and proved we have what it takes to deliver during the Six Nations.

So my message to the team is be confident, you can do this. As always, make Wales proud again as you defend your Grand Slam.
– Carwyn Jones, First Minister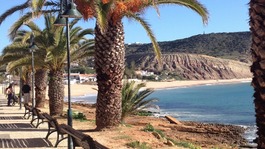 As the new year unfolds, exotic locations are not far from the FM's thoughts.
Read the full story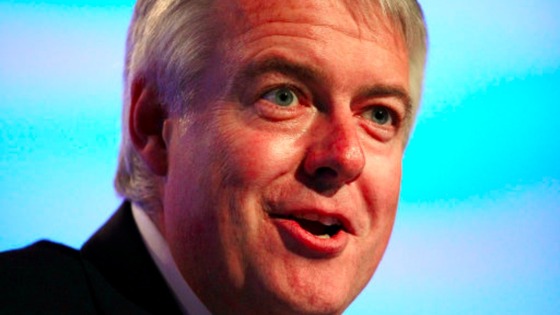 The First Minister will visit the Kidney Wales Centre at the University Hospital of Wales today to spend time with some of the children waiting for organ transplants.
He will also be shown plans for Phase 2 of the development at the Children's Hospital - a project backed by £63.8m of funding from the Welsh Government.
Advertisement
First Minister writes to Obama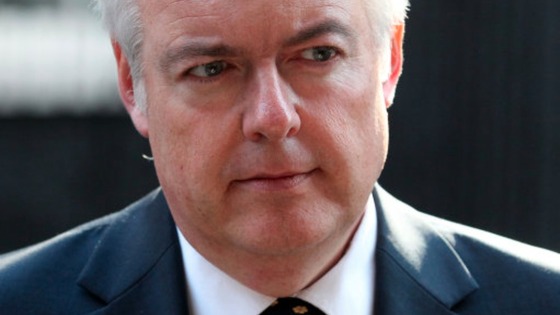 The First Minister, Carwyn Jones, has sent his condolences to President Obama after the tragic shootings in America.
27 people were killed when a gunman went on a shooting rampage in a school in Newtown, Connecticut on Friday.
In his letter, the First Minister said:
Dear Mr President, I write on behalf of the people of Wales to express our deepest condolences to you and the American people following the tragic and horrific events in Newtown, Connecticut.
No words can truly express the deep sense of shock and sadness of losing a child. To lose so many children in such horrific circumstances is truly heartbreaking.
We stand with you in your hour of grief.
Yours Sincerely,
Carwyn Jones
Autumn Statement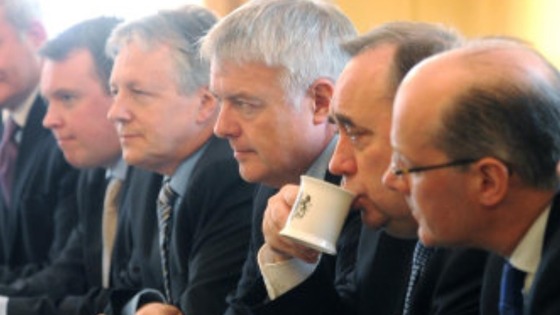 Wales' First Minister has made a fresh plea to Chancellor George Osborne for more capital investment funding.
Carwyn Jones has joined forces with Northern Ireland's First Minister Peter Robinson, Deputy First Minister Martin McGuinness and Scotland's First Minister Alex Salmond to make the plea ahead of today's Autumn Statement.
The ministers say that an injection of funding for new business ventures would "support the recovery and help bolster economic confidence".
Adding that they have employed a "variety of innovative measures" to increase funding for major public infrastructure projects but these cannot "fully offset" the cuts from Westminster or their impact in the three countries.
In a statement the ministers said:
"Increasing capital investment by simply cutting departmental budgets will not achieve the increase in demand in the economy that is so urgently needed. This investment must be additional.
This afternoon's Autumn Statement provides the UK Chancellor with an ideal opportunity to invest in growth, support the economic recovery and help bolster economic confidence."
Supreme Court judgement on Welsh bill
I've been talking to First Minister Carwyn Jones to get his response to today's Supreme Court judgement. He told me it vindicates the Welsh Government's position although he admitted it has been a 'useful' clarification of the law. Watch his answers below:
Supreme Court judgement on Welsh bill
I'm very pleased the Supreme Court has ruled in our favour in this case. Their judgment is confirmation that the Welsh Government's position was right.
– First Minister, Carwyn Jones AM
Load more updates
Back to top