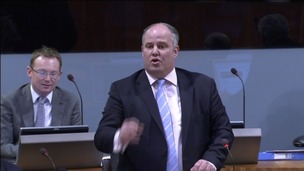 Our weekly look at questions to the First Minister from the leaders of the Opposition Parties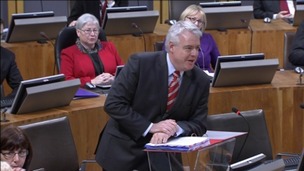 Our weekly look at First Minister's Questions.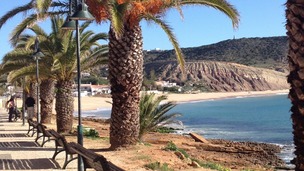 As the new year unfolds, exotic locations are not far from the FM's thoughts.
Live updates
Queen's Speech and Wales
The First Minister Carwyn Jones says he's been given assurances that the Wales bill announced in the Queen's speech could be expanded to include the devolution of 'minor taxes' such as Air Passenger Duty and Stamp Duty which would allow the Welsh Government to borrow money for large-scale projects.
But he's given a cool response to planned changes to the way the Assembly is elected which is the initial purpose of the Draft Bill. A spokesperson said:
The First Minister welcomes the indication he has been given today that the Draft Wales Bill could be a potential vehicle for implementing the recommendations from Silk Part One. With regards to electoral arrangements, we believe these should be dealt with in Wales by Assembly Members
Parade to mark Swans victory
Advertisement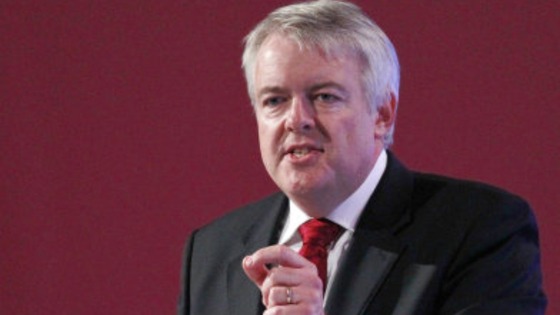 A Welsh Government official will be permanently based in San Francisco, First Minister Carwyn Jones has revealed.
Working at the British Consulate, the official will promote Wales to potential investors.
Mr Jones made the announcement while on a trade mission in California - where he is leading a delegation of 18 Welsh businesses during his four-day visit.
He said: "San Francisco has one of the world's most famous sites with the Golden Gate Bridge - and our presence here in the city can be described as Wales' bridge to the vast west coast economy.
"The Consulate provides us with the perfect base to promote what Wales can offer to businesses and potential investors.
"It is the duty of the Welsh Government to do all it can to attract high quality investment and to achieve this we need to be visible in markets such as the west coast."
Before leaving for the US at the start of the week, the Welsh Labour leader spoke of his hope that his trip would help open doors for Wales in Silicon Valley.
On Monday it was announced that a deal signed in San Francisco could create up to 100 jobs at Carmarthenshire-based Hydro Industries.
The creation of a new Welsh Government presence in San Francisco comes after the First Minister held talks on potential economic links with the Mayor of San Francisco Edwin Lee and the Governor's Office.
Mr Jones added: "We have a simple message - Wales is open for business, is an excellent environment to locate and is welcoming to companies."
Welsh Government officials say the value of Welsh exports to North America has improved over the last three years before dipping slightly over the last 12 months.
A spokesman said: "Wales exported £915 million to North America in the third quarter of 2012, compared to more than £1bn in the third quarter of 2011."
The Welsh Government is releasing £30 million of funds today in the second phase of the Wales Economic Growth Fund.
The money will go towards creating jobs, growth and wealth in Wales, safeguarding up to 3,000 jobs and helping about 200 businesses.
In the first phase, more than £31million was committed to support 119 business investment projects around Wales with the potential to create some 1800 jobs and safeguard around 1,600 jobs.
The new Fund will be delivered in two stages– the first is geared to support the needs of smaller businesses requiring funding of between £50,000 and £100,000. The second will open in autumn for businesses requiring larger investment of over £100,000.
It will act as an economic stimulus and provide the capital that businesses in Wales need to invest in new equipment, grow their companies, win new contracts and create jobs and wealth.
– Carwyn Jones AM, Wales' First Minister
Welsh businesses visit US
More Welsh firms are looking to overseas markets to fill their order books, driven by sluggish demand at home.
Over £13bn of goods are exported from Wales each year, with more than a quarter going to the United States.
Now the First Minister is heading to San Franscisco - the latest stop in a series of 16 trade missions this year designed to promote Wales as a place to invest and Welsh companies abroad.
Our Business Correspondent Carole Green has been to see several Welsh firms whose thirst for overseas business in paying off.
Youth unemployment summit
The First Minister and Welsh Secretary David Jones will today highlight what more they feel can be done to get young people into employment.
At the first Jobs Summit for Wales, a number of businesses and organisations from across Wales have been invited to discuss how to offer more work experience, internships and apprenticeship opportunities for young people.
Recent figures show that the number of people between the age of 16-24 who weren't employed in Wales between October 2011 and September 2012 stood at 51,000. This has stayed roughly the same since 2009.
The biggest issue for many young people in Wales is a lack of practical on-the-job experience, which counts for a lot when trying to impress a potential employer.

We're giving employers real incentive to give young people in Wales a job, and a payment of £2,275 is available to them for every 18-24 year-old they take on, who has been out of work for six months or more.
– Martin Brown, Work Services Director for Jobcentre Plus in Wales
Advertisement
Wales beaten by Ireland
I want to wish the team the best of luck as the Six Nations gets underway.

Even though we had some tough games in the Autumn, we have been here before and proved we have what it takes to deliver during the Six Nations.

So my message to the team is be confident, you can do this. As always, make Wales proud again as you defend your Grand Slam.
– Carwyn Jones, First Minister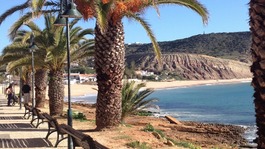 As the new year unfolds, exotic locations are not far from the FM's thoughts.
Read the full story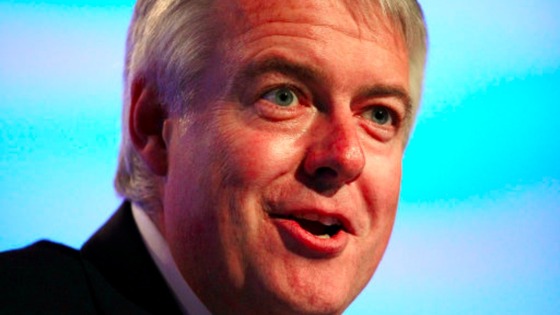 The First Minister will visit the Kidney Wales Centre at the University Hospital of Wales today to spend time with some of the children waiting for organ transplants.
He will also be shown plans for Phase 2 of the development at the Children's Hospital - a project backed by £63.8m of funding from the Welsh Government.
First Minister writes to Obama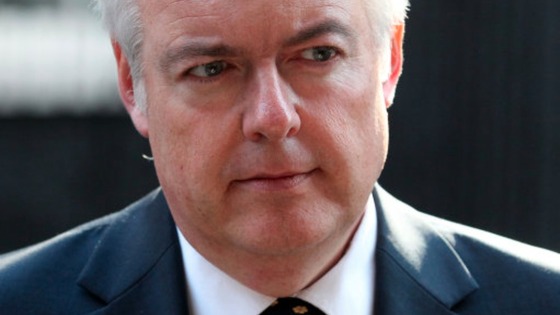 The First Minister, Carwyn Jones, has sent his condolences to President Obama after the tragic shootings in America.
27 people were killed when a gunman went on a shooting rampage in a school in Newtown, Connecticut on Friday.
In his letter, the First Minister said:
Dear Mr President, I write on behalf of the people of Wales to express our deepest condolences to you and the American people following the tragic and horrific events in Newtown, Connecticut.
No words can truly express the deep sense of shock and sadness of losing a child. To lose so many children in such horrific circumstances is truly heartbreaking.
We stand with you in your hour of grief.
Yours Sincerely,
Carwyn Jones
Load more updates
Back to top