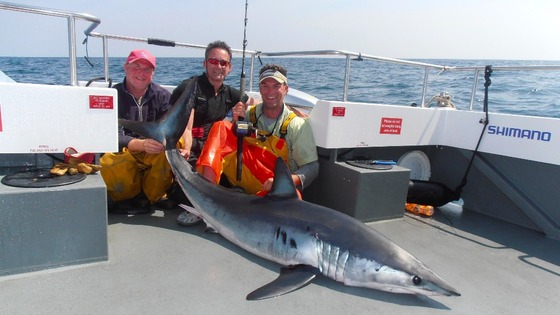 The world's fastest shark has been caught off the Welsh coast - the first in British waters in 42 years.The 6ft-long Mako shark - a cousin of the man-eating Great White - was landed by Welsh actor on holiday in Pembrokeshire.
Anglesey-born Julian Lewis Jones was fishing with pals 30 miles off Milford Haven when he landed the fish - officially described as the fastest species of shark in the ocean.
Juliian said, "We saw this flash that whizzed passed the boat - it was a big white belly and it went so, so fast. Next thing this shark leapt 15ft in the air off the back of the stern of the boat. We all looked at each other and said: 'That's a mako' and we knew the importance of it."