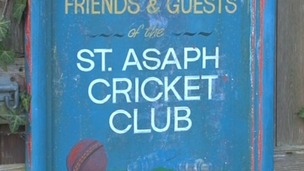 The club must raise £300,000 to replace facilities lost in November's devastating floods before cricket season begins.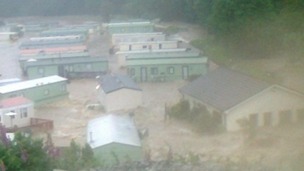 Our reporter remembers one weekend of severe flooding in early June - and the lasting impact it has had on those it affected in Ceredigion.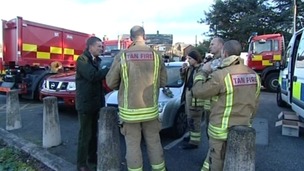 Volunteers helping the victims of flooding in north Wales say they've been 'overwhelmed with generosity'.
Live updates
Rhyl floods: Clean-up underway
The A548 Bagillt Road is closed both ways because of weather conditions between the B5121 Greenfield Road (Greenfield) and the A5119 Church Street (Flint).
Rhyl floods: Clean-up underway
Flood risk evacuation: Flintshire residents in the Greenfield to Bagillt area and the Point of Ayr area are be... http://t.co/aM6qdSeXmn
#Holywell Leisure Centre is being made available as a rest centre for anybody affected by the weather in the Flintshire area #floodaware
Advertisement
Rhyl floods: Clean-up underway
Two severe flood warnings have been issued for North Wales:
Dee Bank, Boot, Whelston, Wal-wen and Greenfield business park.
Talacre: from the gas terminal to Tyn y Morfa
Heavy rain and flood warning
The Met Office has issued its latest yellow warning for heavy showers - and the possibility of localised flooding - for the rest of today and into tomorrow morning.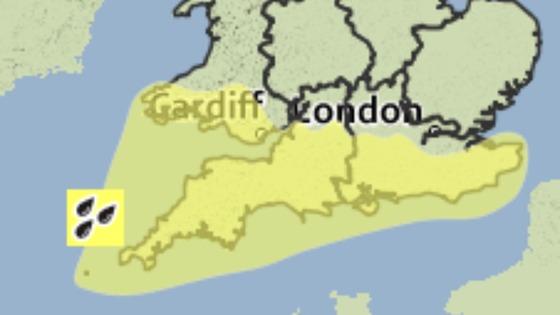 The warning applies to most of South Wales, excluding Monmouthshire.
There are still 13 flood alerts in place here.
Heavy rain and flood warning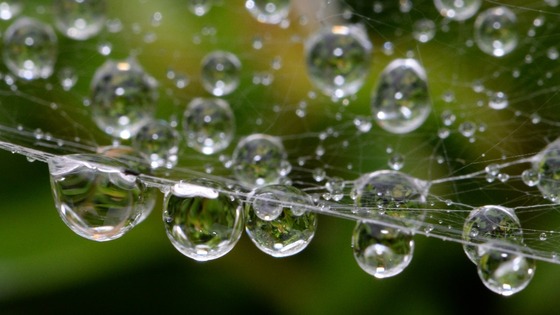 There's a yellow 'be aware' warning of heavy rain from the Met Office and 13 flood alerts in place for much of south Wales and Carmarthenshire.
Forecasters say there could be disruption because of localised flooding.
Heavy rain and flood warning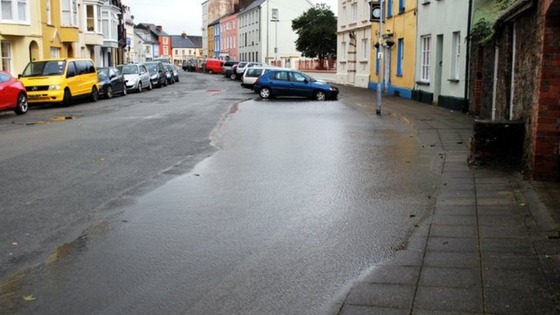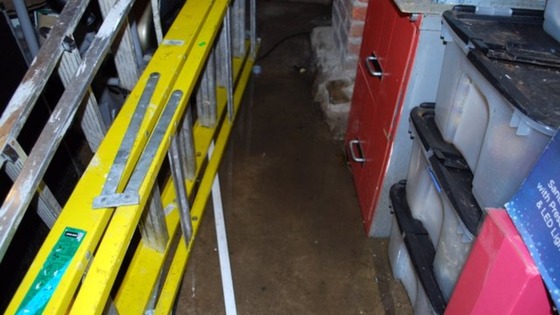 Advertisement
Heavy rain and flood warning
The Met Office has issued a warning for south Wales of very heavy rainfall over the next 24 hours. 30mm of rainfall is expected, with over 60mm on exposed higher ground.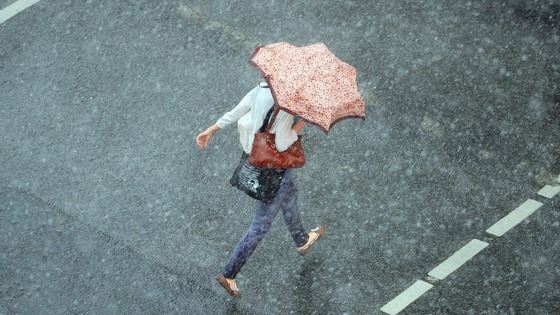 Flooding has already been reported in parts of Pembrokeshire this morning and alerts have been issued for Carmarthenshire.
Drivers are being told to be aware of surface water on roads, and river flooding is possible.
By the end of the week the Brecon Beacons could see rainfall totals of over 150mm
Natural Resources Wales says The worst affected areas are likely to be across south Wales and across the Snowdonia mountain range in Gwynedd.
It is not expected to clear until Tuesday afternoon.
Please send us any of your photos of flooding to *wales@itv.com *
Fire Service reports severe flooding on Hill Street, Haverfordwest. Machine in situ pumping the water away.
Flood alert for rivers Taf and Cynin. Large tailbacks both ways on A477 at Llandowror, floods reported at B4318 @gumfreston by Clicketts.
Report into 'devastating' floods
A council chief executive has admitted that lessons need to be learned after floods devastated more than 120 homes on a new housing estate. But he says it isn't right to blame the local authority for the failure of the flood defences in Ruthin.
Culverts were blocked after heavy rain and a report to Denbighshire council recommends spending a quarter of a million pounds on improvements -and appointing flood wardens. But the victims still want to know who was responsible for the disaster, as Ian Lang reports.
Report into 'devastating' floods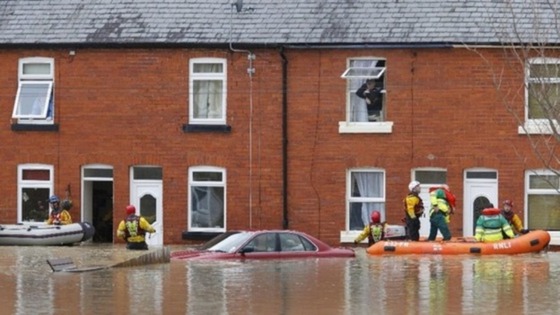 The cost of improving flood defences for a North Wales community where more than 100 homes were inundated will run to around a quarter of a million pounds says a report.A total of 121 homes were flooded on the Glasdir Estate Ruthin in November last year.
Following the flooding, an independent report was commissioned to try and establish why the floods happened and how defences could be improved, but the investigation didn't aim to allocate blame or fault.
The report said that culverts near the estate play a vital role in reducing flood risk.But on the day culvert screens were blocked by between 65 and 95 percent, mostly by vegetation.It was believed the flood defences were of a high standard so the estate was not on a list of high risk areas.
Recommendations include heightening existing flood defences, introducing an inspection and maintenance regime and the creation of a network of flood wardens.The council say the measures proposed will give people living on the estate confidence that the flood defences will protect their homes.
The report will go before Denbighshire Council later this month.
Load more updates
Back to top