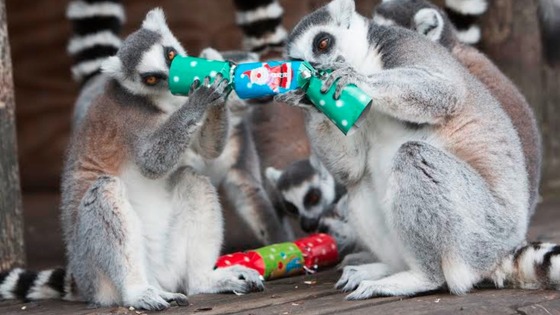 Animals at Folly Farm in Pembrokeshire have been getting into the Christmas spirit this week by opening crackers and hanging up stockings.
Two ring-tailed lemurs are pictured trying to rip open a cracker and three very curious Barbary Macaque monkeys are seen checking out what's inside their stocking.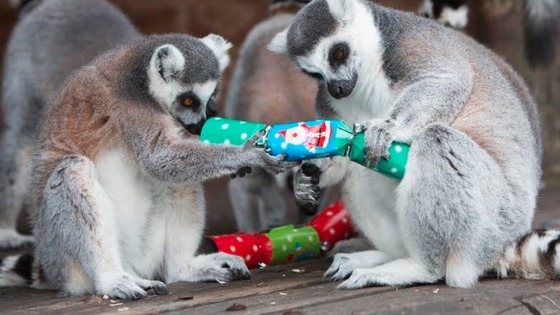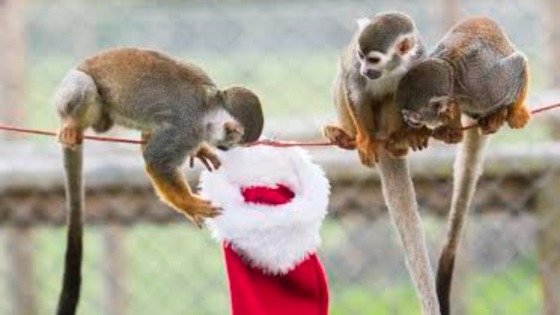 Folly Farm Adventure Park and Zoo boasts a collection of over 400 species of exotic animals, many of which are endangered.
For the first time this Christmas, Folly Farm is giving parents the opportunity to purchase the most unusual gift for their children - the 'Zoo Keeper Experience'.
It gives aspiring Zoo Keepers and animal mad visitors an opportunity to get hands-on with their favourite zoo animals.