Nicky Wire from the Manic Street Preachers has spoken about his joy at Wales reaching the semi-final of the European Championship.
"It just becomes part of the collective memory of the nation, and that's really important," he said. "Everyone who has been around for this will remember that forever."
Speaking about the band's song, Together Stronger (C'mon Wales) he added: "It's about the players and the fans. It's to say thank you."
The song, which became the team's official anthem at the Euros, will be performed for around 33,000 people Cardiff City Stadium on Friday evening.
The Wales team have boarded an open top bus to take a tour around the city as part of their welcome home.
The players chanted on the bus and waved at people watching from nearby buildings.
Advertisement
The Wales team are in Cardiff Castle waiting to board their open top bus for a tour of Cardiff and one player couldn't resist a selfie.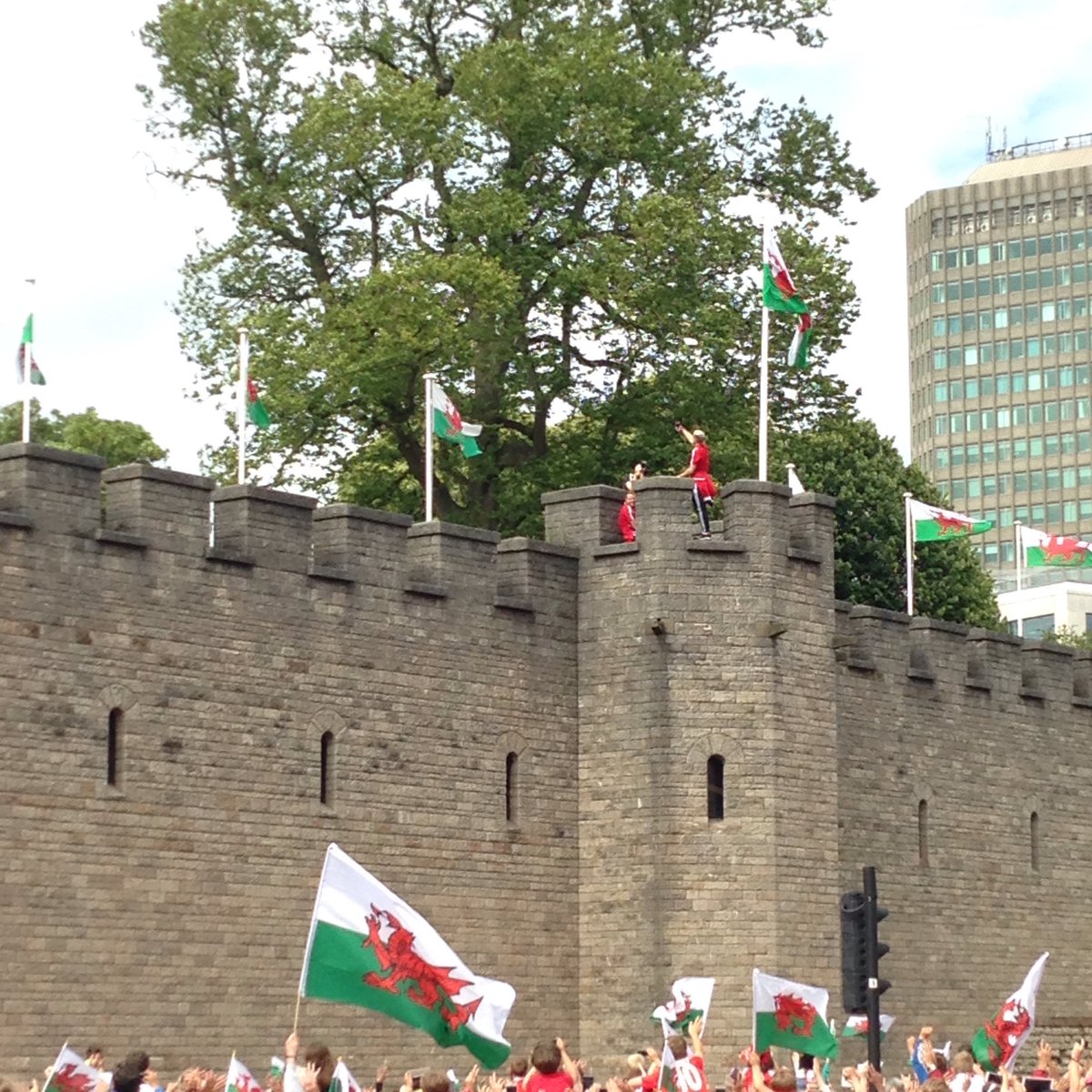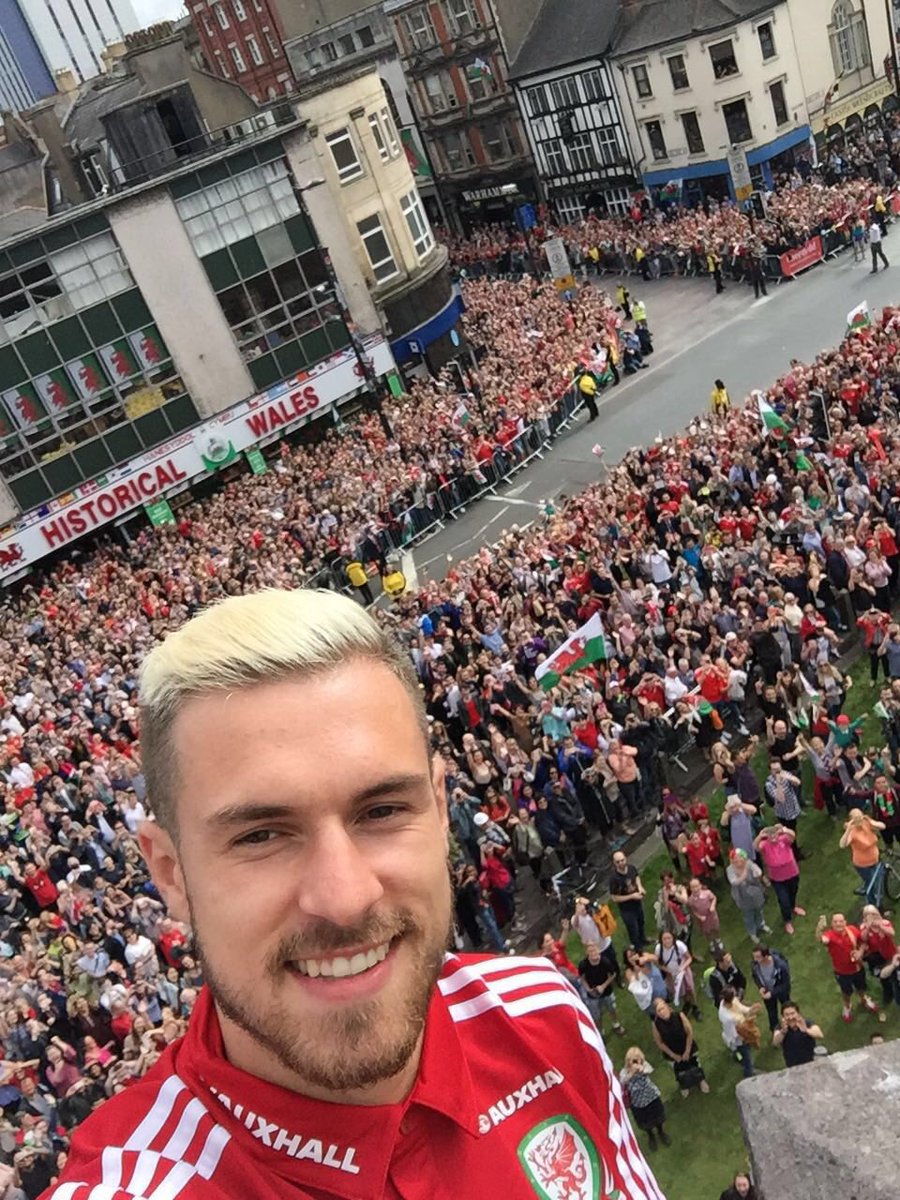 Aaron Ramsey climbed onto the castle walls for a quick snap with hundreds of fans lining the streets.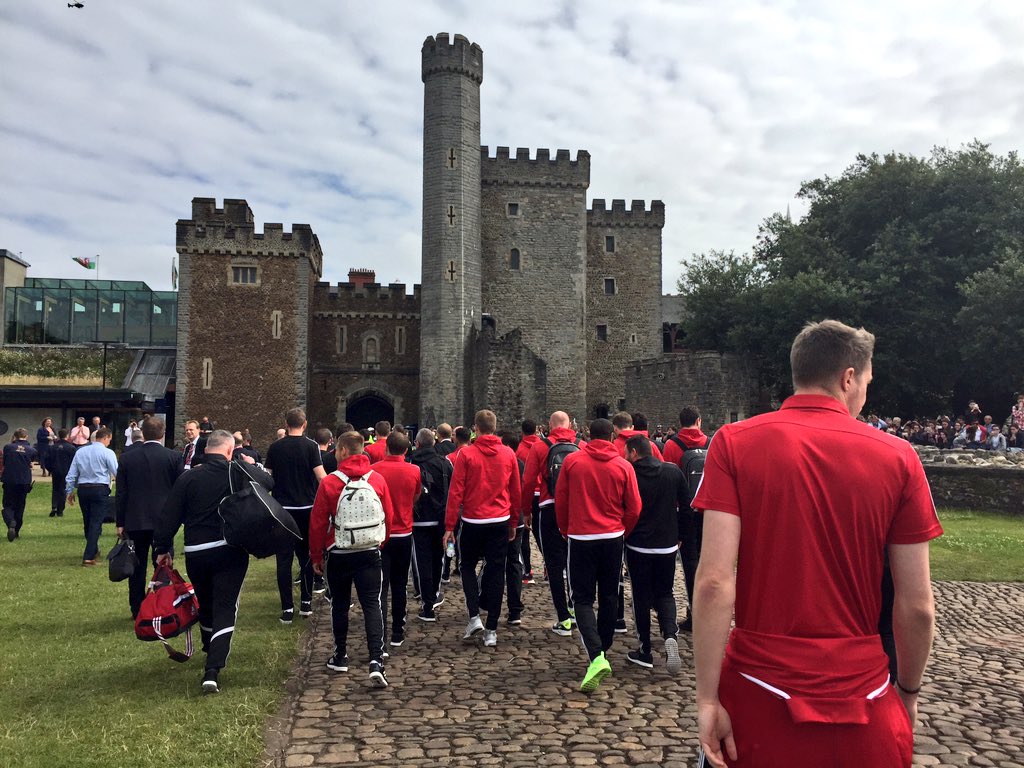 Police officers have been helping to maintain safety as crowds gather in Cardiff, and have been enjoying the atmosphere in the city too.
This policeman led chants for the crowd:
Sorry, this content isn't available on your device.
Were you there? The crowds turned out at Cardiff Airport today to welcome the Wales team home.
Read the full story ›
The Wales team's faced an excited crowd at the airport, where children dressed in Wales shirts awaited their heroes with huge grins.
The players signed t shirts and notebooks as they walked through the airport. Hundreds more waited for the team outside.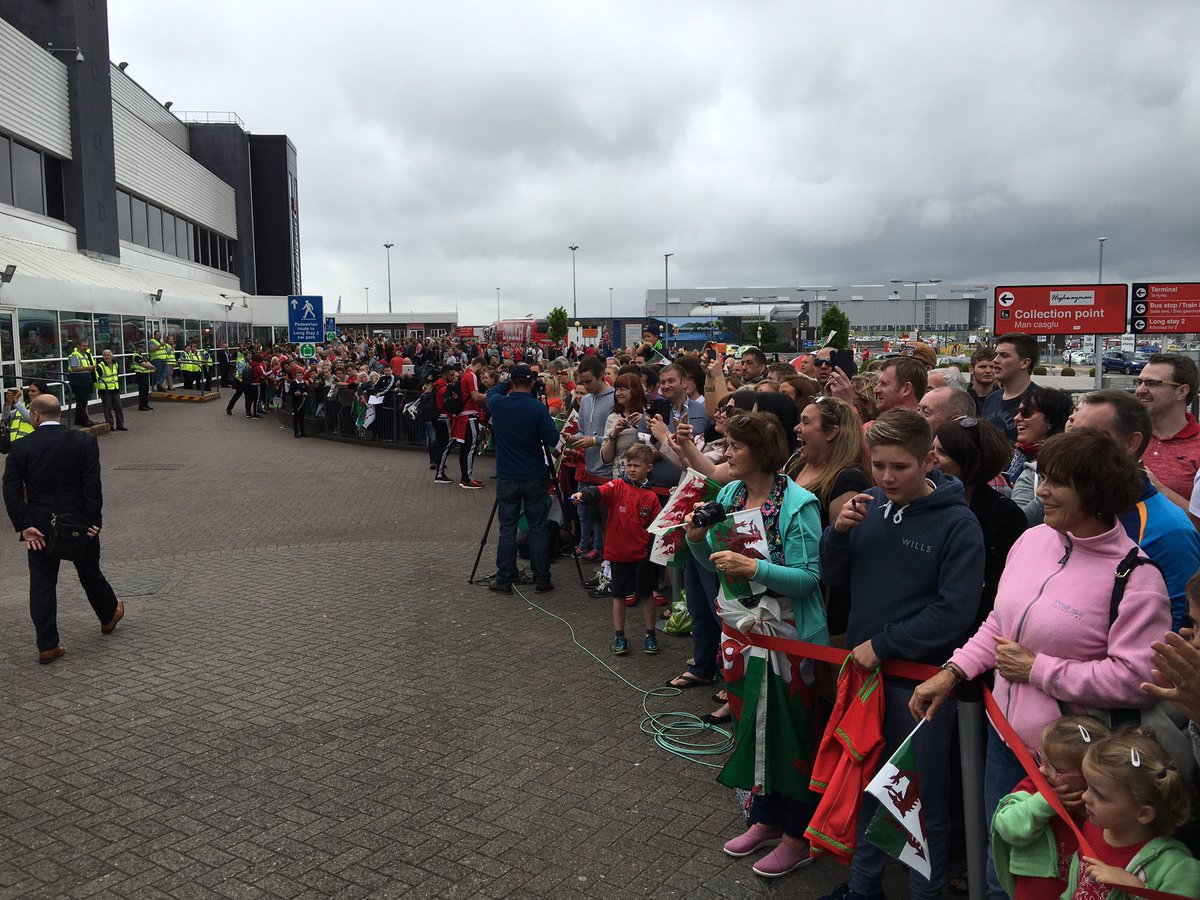 Advertisement
Thousands of people are to flock to Cardiff City Stadium tonight to welcome home the Welsh football team after they made it to the semi finals of Euro 2016.
It was the first time the national team reached a major tournament since 1958.
ITV News Wales correspondent Rupert Evelyn reports on the preparations for the party: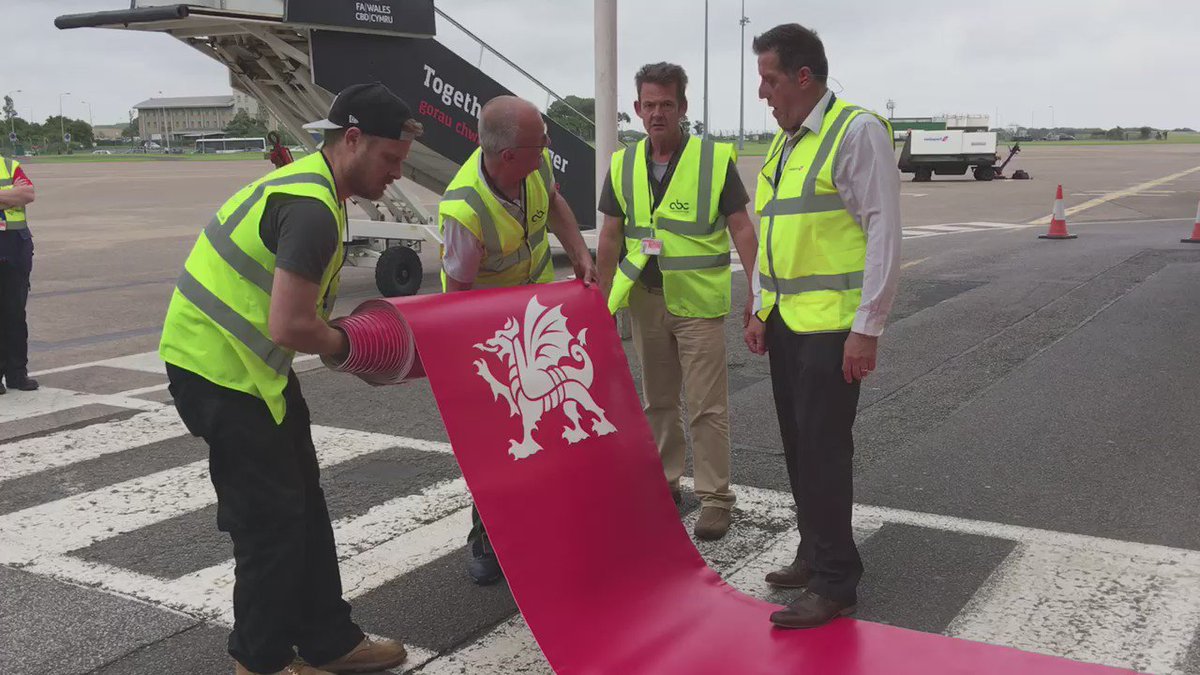 The turnstiles at Cardiff City Stadium will open at 5pm this evening says the club.
This lot here are on their way...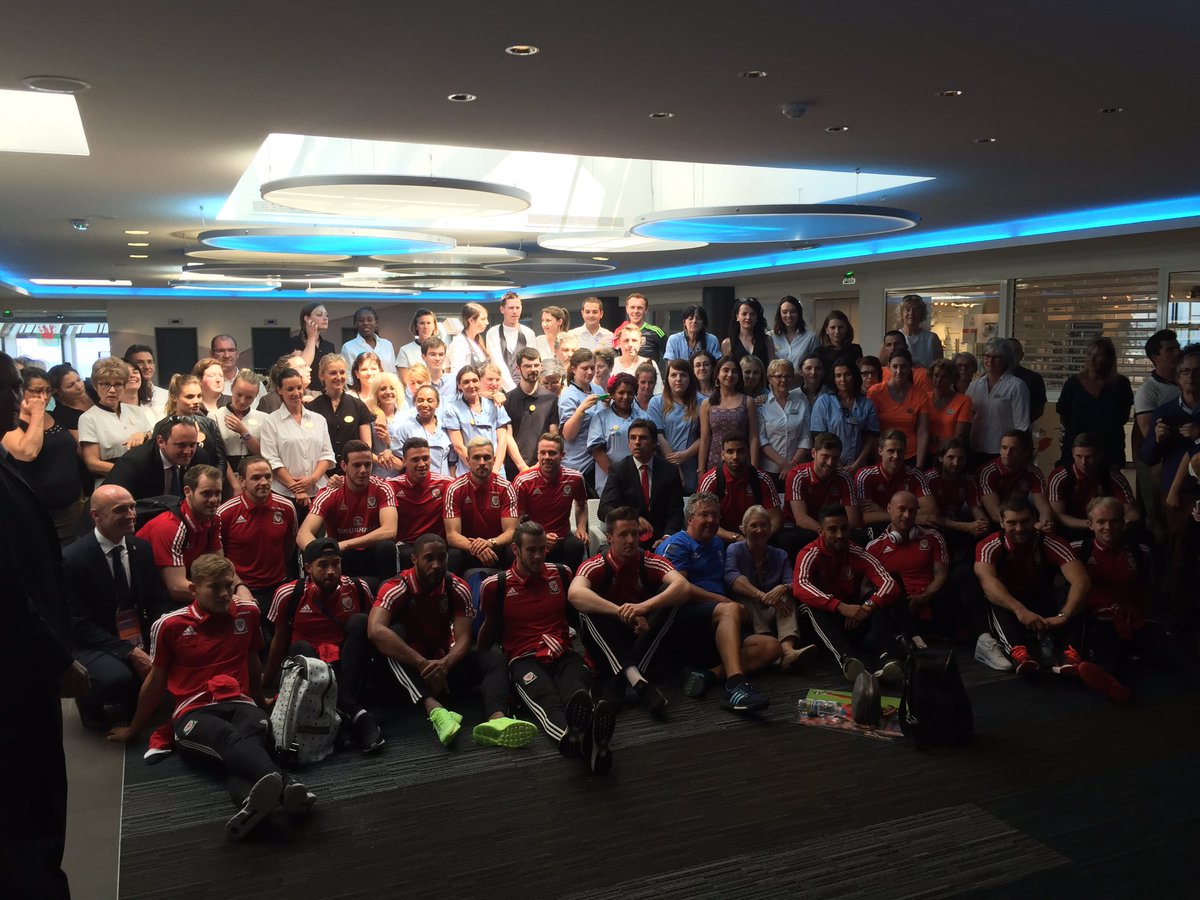 Load more updates