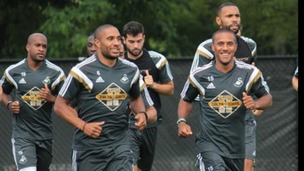 Swans in tough pre-season training in Chicago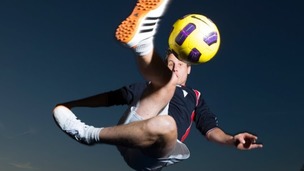 The multi-national players meet at Roath Rec and the project celebrates the diverse community of football.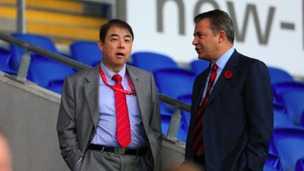 Cardiff City chief executive Simon Lim has stepped down from his role at the club.
Live updates
The world's most expensive footballer, Gareth Bale, stars alongside previous 'Galacticos' David Beckham and Zinedine Zidane in a new advert for sports brand Adidas.
In the advert, Wales and Real Madrid star Bale teams up with Brazilian midfielder Lucas Moura as a game of football breaks out - and does some damage - in Becks' house.
The 24-year-old recently scored a goal in the Champions League final, as Real won the competition at the end of his first season at the club.
Read More: Gareth Bale scores crucial goal as Real lift 10th European Cup
Calls for a return to standing areas at football stadia
Cardiff City football club says it would welcome a pilot scheme looking at the introduction of safe standing areas at football grounds. Tim Hartley, Chair of the club's supporters' trust says fans should get a choice of whether to sit or stand.
"Cardiff City has a very innovative approach to standing at matches and supporters know where and when they can stand.

"However we believe that a limited pilot of safe standing, based on the continental model, and a change in the regulations would allow clubs and supporters to decide whether to bring back safe terracing.

"We all fondly remember the great days at Cardiff City of big crowds standing shoulder to shoulder. Not everyone wants to stand, but at least allow the fans a choice."
– Tim Hartley, Chair of Cardiff City Supporters Trust
Advertisement
Calls for a return to standing areas at football stadia
The leader of the Welsh Conservatives says he would like to see Wales lead the way in safe standing areas at football stadiums. Andrew RT Davies AM says people need only look to the European continent to see how standing areas can work.
"I would be keen to see Wales leading the way in adopting a position which is supported by the vast majority of football fans._

"Football fans are stigmatised by a piece of legislation which was drafted in a different era, to address a different set of problems. Clearly fan safety has to be the top priority but the continental experience has shown that standing areas can be incorporated safely, dramatically improving the atmosphere at games.
"The beautiful game has moved on from its past and today's crowds are as diverse and family friendly as they have ever been. I believe that it's time for the UK Government to look at this issue again and I look forward to working proactively with colleagues to take the discussion forward."_

_
– Andrew RT Davies AM, Leader of the Welsh Conservatives
Calls for a return to standing areas at football stadia
The Football Supportters' Federation says it is encouraged by the backing received for calls to introduce safe standing areas in football stadia across Wales.
"Most professional football clubs in England and Wales now back safe standing as do the overwhelming majority of fans. Both Cardiff City and Swansea City have supported the FSF's Safe Standing Campaign but a level of political will is required to make it happen - with that in mind it's very encouraging to see members of the Welsh Assembly taking an interest in the issue."_
– Michael Brunskill, Football Supporters' Federation
Calls for a return to standing areas at football stadia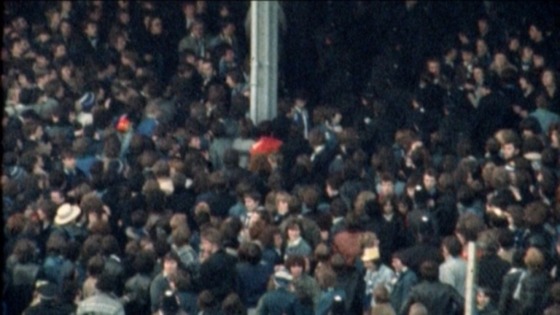 Safe standing areas are designed to give fans enough space to ensure that no fan would ever be more than an arm's length (40cm / 15 inches) away from a sturdy rail.
It's though the safety features and design of rail seats ensure that fans can stand in a safe manner, avoiding a return to the terraces of the 1980s.
Calls for a return to standing areas at football stadia
Lessons must be learned from the past in order to bring in standing areas at football grounds says one AM. Ann Jones is backing calls for rail seats at Wales's football stadia as long as safety is guaranteed.
"Safety at matches is paramount and it is important that we learn from the tragic lessons of the past. Almost half of the top German teams have installed rail seats which facilitate safe standing without compromising on safety.

"We need to introduce safe standing areas to ensure that disabled fans – like those in wheelchairs, don't have their view spoiled by fellow fans standing when the game gets exciting. Safe standing should improve access to games for disabled fans.
"As long we can guarantee safety – I support the introduction of standing areas at grounds, to enhance the experience for all fans."
– Ann Jones, AM
Advertisement
Calls for a return to standing areas at football stadia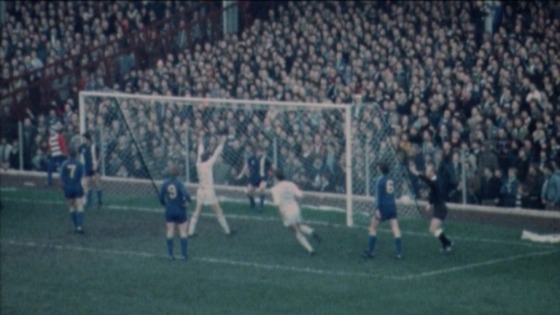 Labour AM, Ann Jones, is getting behind calls for safe standing areas at Wales's football stadia. It's though that introducing safe standing areas will enhance the fan experience and not compromise the safety of those watching.
Holland boss frustrated players can't take on Bale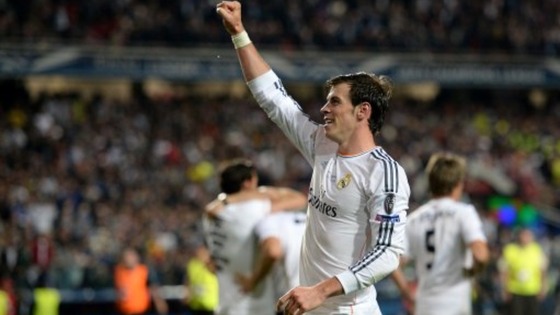 Holland boss Louis van Gaal is frustrated his players cannot test themselves against Gareth Bale this week.
The Dutch take on Wales in Amsterdam tomorrow in their final friendly before leaving for the World Cup in Brazil.
Van Gaal had hoped Wales would provide a good test with the likes of Real Madrid star Bale and influential Arsenal midfielder Aaron Ramsey in their ranks.
But Bale, who scored in the Champions League final earlier this month, withdrew citing a leg injury while Wales manager Chris Coleman opted to rest Arsenal's FA Cup winner Ramsey.
Wales are also without two other senior players in regular captain Ashley Williams and West Ham defender James Collins. Liverpool's Joe Allen will lead out the team as skipper.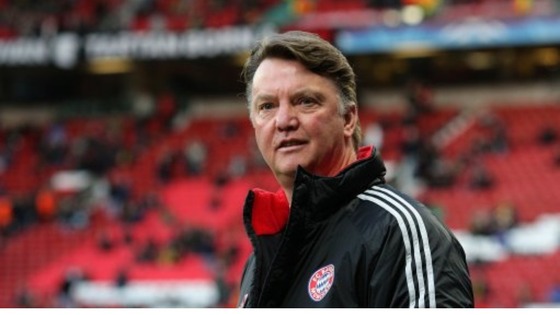 Van Gaal, whose squad fly to Rio on Thursday, said: "I have said to my board that they had to insist on playing against Gareth Bale and Ramsey, but this can happen in football.
"I don't know why, whether it is injury or holidays. When it is a holiday I am a little bit disappointed but I can understand it because Bale has a difficult, but also impressive, season under his belt.
"It is better that we have the best team of Wales because we need resistance. I think Wales without these players are weaker.
"But I have seen Wales play, against Iceland and Finland, and I like the way that they play.
"They want to play the ball. I like the left winger and I like the midfielder of Liverpool. So it's not a bad team - but with Bale it is always better, with Ramsey also."
Van Gaal, the vastly experienced former Ajax, Barcelona and Bayern Munich coach, is standing down from his current role at the end of the World Cup to take over as manager of Manchester United.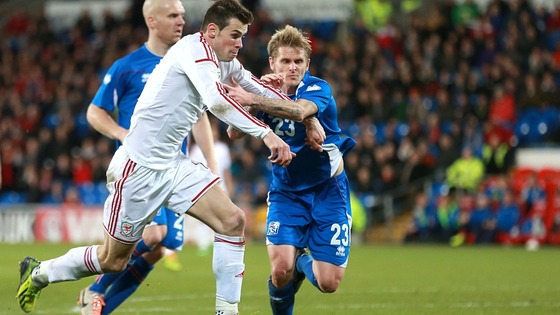 Wales manager Chris Coleman believes star player Gareth Bale should follow the example of Real Madrid team-mate Cristiano Ronaldo in hardly missing a match for his country.
The Champions League-winning winger withdrew from the squad to face Holland on Wednesday with a leg muscle injury.
It's not the first time the 24-year-old has pulled out and former Wales manager Terry Yorath warned Coleman having Bale available for friendlies will become more difficult.
But Coleman feels Bale should try and match Ronaldo's commitment to Portugal:
"Look how many caps Ronaldo has got for Portugal - over 100 - he never misses. If it is good enough for Ronaldo it is good enough for anyone."
"To be fair in my time 'Baley' has come even when he has been injured because he wants to be around the team and supporting the team."
"I hope it doesn't come to the stage where we don't get Gareth for any friendlies."
Liverpool midfielder Joe Allen will captain the side for the first time against the Dutch.
Swansea City have announced a settlement with former manager Michael Laudrup.
Laudrup was dismissed from the club in February.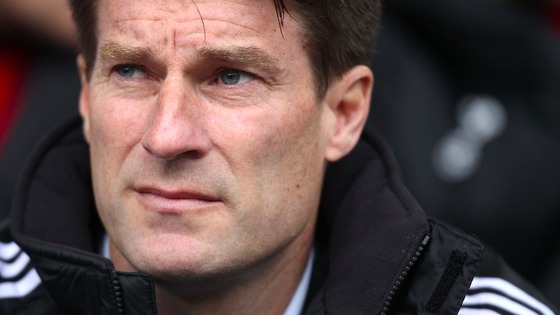 In a short statement, Swansea City said: " The club would like to thank Michael for his work over the 18-month period where he guided the club to ninth place in the Barclays Premier League and the Capital One Cup trophy. "
"Everyone at Swansea City Football Club would like to wish Michael all the best for the future. Both parties will not be issuing any further comments on this matter. "
Load more updates
Back to top