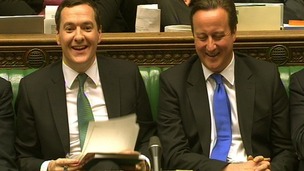 Today Chancellor George Osborne revealed his Autumn Statement but what does the statement mean for you?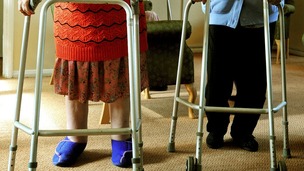 The happy news is we're living longer - the downside is that costs taxpayers much, much more.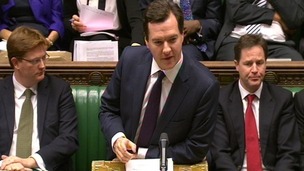 The numbers in the Chancellor's statement show a far weaker economic picture than the government had hoped for and some heroic assumptions.
Live updates
Autumn Statement 2013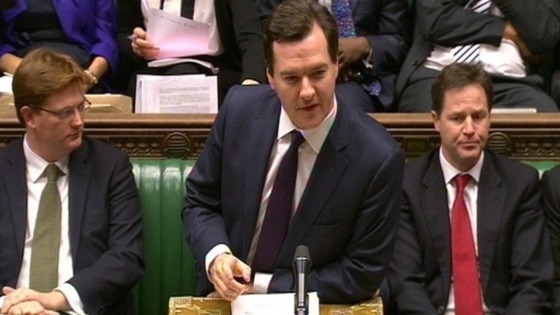 People in Wales have been warned they'll have to wait longer to collect their state pension as George Osborne prepares to deliver his latest Autumn statement - an assessment of the state of Britain's economy.
According to Government sources, people in their 40s will have to wait until 68 to retire, while those in their 30s will have to wait another year until they are 69.
News of the increase came after Mr Osborne last night announced a further £3billion spending squeeze over the next three years.
He is due to deliver his full statement to the House of Commons at 11:15 GMT.
Union strike after spending review
"People have had enough and as was showed at the People's Assembly on Saturday when over 4,000 trade unionists, anti cuts campaigners, pensioners, students, etc came together in London to call for action against government policies, we are now prepared to take the next step to demonstrate we are determined to force the UK government to change tack."
– Ramon Corria, Cardiff Trades Council
Advertisement
Union strike after spending review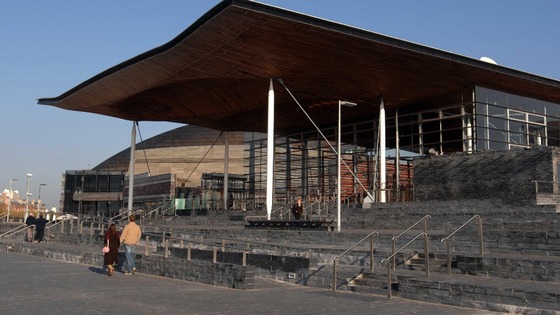 A rally will be held outside the Senedd today following the Chancellor George Osborne's spending review announcement yesterday.
Cardiff Trades Council will be supporting the PCS union in protest to continued job and spending cuts.
The First Minister has written to the Chancellor urging him to carry out within the next two years all the recommendations of a recent report which said the Welsh Government should be given some powers over tax.
Carwyn Jones has told George Osborne that acting quickly to 'enhance devolution' in Wales will help boost the arguments of pro-Union politicians who will be trying to persuade Scottish voters to say no to independence in the country's referendum next year.
In his letter, the First Minsters says that Wales can play a strong role in making the case for Scotland to remain part of the UK by proving that 'constructive reform is achievable' and that 'separatism is not the only alternative.'
Triple-dip recession avoided
National
The Treasury have tweeted reaction to the latest GDP figures:
Chancellor:"Today's figures are an encouraging sign the economy is healing. Despite a tough economic backdrop, we are making progress. (1/4)
The deficit is down by a third, businesses have created over a million and a quarter new jobs, and interest rates are at record lows. (2/4)
We all know there are no easy answers to problems built up over many years, and I can't promise the road ahead will always be smooth…(3/4)
Finally the Treasury tweeted: "…but by continuing to confront our problems head on, Britain is recovering and we are building an economy fit for the future."
Osborne Magor disabled bay row
Daybreak's Nick Dixon spoke to people using Magor Services on the M4 near Newport this morning, to hear what they thought about George Osborne's official car using a disabled parking bay there.
They told him "I don't think it's fair - the spaces are there for a reason", and they have no sympathy for the Chancellor - he "should know better."
A senior Conservative source told the Press Association that Mr Osborne's vehicle had reversed into the disabled bay while he was inside the service station, and that he did "not condone this in any way."
Advertisement
Osborne Magor disabled bay row
The disability charity Scope told the Daily Mirror that the incident where George Osborne's official car was parked in a disabled parking bay at M4 services in South Wales "shows how wildly out of touch the Chancellor is with disabled people in the UK".
They will see this as rubbing salt in their wounds.

Many are already struggling to make ends meet, yet the Chancellor's response has been to cut vital financial support and squeeze local care budgets.

This picture tells you everything about George Osborne's toxic attitude to benefits.

He talks about a broken system abused by scroungers – but has chosen to take advantage of it himself.
– Richard Hawkes, chief executive of the disability charity Scope
Osborne Magor disabled bay row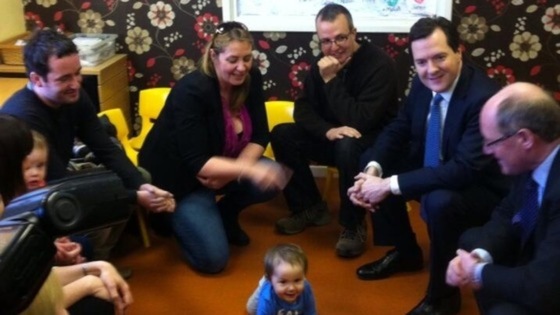 While George Osborne was here, he told ITV News that there will be no tolls on any new M4 relief road around Newport.
The Chancellor said he hopes to give the go-ahead to a scheme that would improve the road in the next couple of months.
He came to Cardiff to meet parents and discuss UK Government plans to help working families with childcare costs.
He spoke to mothers and fathers about his recent Budget, which featured a package to subsidise a portion of childcare costs.
Read More: Osborne says no to M4 relief road tolls on visit to Cardiff
Osborne Magor disabled bay row
National
George Osborne has been photographed getting into his security car which was parked in a disabled bay at a service station on the M4. Daybreak's Nick Dixon reports:
Osborne Magor disabled bay row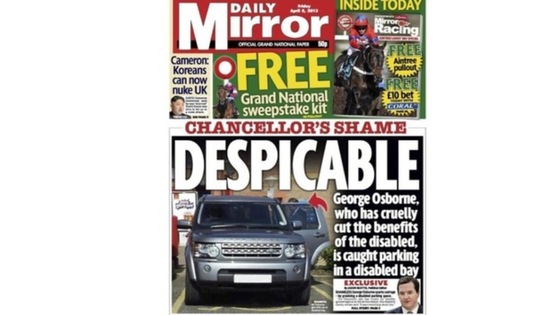 George Osborne is facing a fresh backlash after his official car was photographed parked in a disabled space at an M4 service station near Newport.
The photograph, published on the front page of the Daily Mirror today, was taken on Wednesday at Magor services, as the Chancellor returned from an engagement at a nursery in Cardiff.
A senior Conservative source told the Press Association that the vehicle had been reversed into the berth while Mr Osborne was inside at McDonald's.
"George does not condone this in any way", the source said.
Load more updates
Back to top