Glamorgan's T20 Blast quarter-final against Lancashire at Old Trafford has been rained off this evening. The match will take place tomorrow at 2pm instead.
The start of Glamorgan's match against the Lancashire Lightning in the quarter-final of the NatWest T20 Blast at Manchester's Old Trafford has been delayed following steady rain for most of the day.
Advertisement
Glamorgan have signed West Indian all-rounder Darren Sammy for the T20 season. He will join Glamorgan until the domestic twenty overs competition starts in the Caribbean.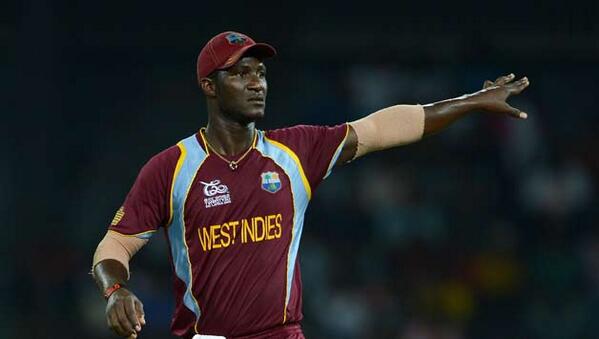 Glamorgan chief executive and director of cricket, Hugh Morris said: "Darren's skills with bat and ball have delighted crowds all around the world in Twenty20 competitions in recent years so we're delighted to welcome him to Glamorgan."
Glamorgan Cricket's chief executive Alan Hamer has announced his resignation from the club after seven years.
Hugh Morris, of England Cricket, will return to Glamorgan as chief executive and director of cricket.
Alan Hamer said: "This has been a difficult decision following seven happy years at the club.
"I am, however, convinced that this is the right time for me to build on my successes at the club and to take on a new challenge."
Glamorgan Cricket Chairman Barry O'Brien said: "I am very grateful to Alan and respect his decision to seek a new challenge.
"I am also pleased that Alan has accepted the Committee's invitation to become an honorary life member in recognition of his contribution to the club."
Glamorgan Cricket coach Matthew Mott will leave the club when his contract expires, it has been announced today.
The club said Mott informed Chief Executive Alan Hamer of his decision to return to Australia earlier this month.
He will remain in charge of the 1st X1 until the end of this season.
Alan Hamer said: "I would personally like to thank Matthew for his contribution to the club over the past three years. I've enjoyed working with him and I wish him and his family the very best for the future.
"As soon as the current season has ended, we will commence the process of identifying a new 1st X1 coach.
"Our immediate focus is on winning our final two YB40 group matches and to finish as high as possible in the LV County Championship."
If you wanted to improve your cricketing abilities you'd probably turn to someone who's played the game for years - well not so at Glamorgan. They've employed the services of an American baseball coach in a bid to better their T20 results.
Advertisement
The former England quick missed last night's four-wicket win over Warwickshire at the Swalec stadium.
Read the full story ›
Glamorgan captain Mark Wallace talks Glamorgan legends, ICC Champions Trophy and why Abergavenny CC means so much to him.
Read the full story ›
Glamorgan's County Championship match at Gloucestershire has ended in a draw. The Welsh County declared their second innings on 176 for 2. The home side had earlier scored 478, in reply to Glamorgan's First Innings 448. For the visitors, Murray Goodwin scored 108 and Jim Allenby 105.
Glamorgan Cricket Club say that due to an injury, Australian Dirk Nannes will no longer be joining the county for their 2013 t20 campaign.
The 36 year-old left-arm seamer has a stress fracture in his back and has been forced to withdraw says the club.
Nannes sustained the injury whilst competing in the Indian Premier League with Chennai Super Kings.
Glamorgan Cricket's Head of Elite Performance Matthew Mott said they were disappointed to hear that Nannes will not be able to join this season.
Mott added that Nannes was a quality bowler and would have been a valuable addition to the squad.
"We are now considering different replacement options and have already spoken to a number of players, he said.
Load more updates