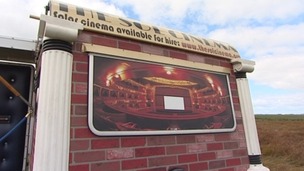 The converted caravan may be small... but you get the full cinema experience.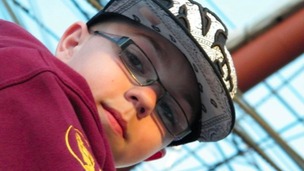 An inquest has heard how a young man leapt into the sea to try and save his little brother who had been swept off some rocks.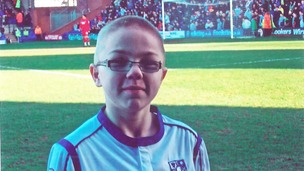 15-year-old Sam Capper has been described as as a unique, amazing boy.
Live updates
Coast & Country
In this episode:
Andrew is at the Gower Heritage Centre making cider the old fashioned way. He'll also be telling us what makes the area so special to him.
Ruth's also on Gower as she begins her journey of the Wales Coast Path.
She walks from Mewslade to Rhossili, a circular route of about 3 miles.
For more information about the route itself or for public transport and parking click here.
Remember to check the weather before you set off, stay away from cliff edges, and make sure you supervise children and dogs. There's more helpful tips and advice on The Countryside Code website.
Nicky is trying out the zip line at Zipworld in Gwynedd. Tickets start at £50 for adults and £15 for children. If you're not in the North, you can find other Zip Wires and similar outdoor activities on the Visit Wales website.
Carl is at Denbigh Castle with the first instalment of the History Chef.
If you want to have a go at the recipe you'll need:
1 large sewin or sea trout
1 bunch of fresh dill
A pinch of salt
A handful of blackberries
Chestnuts & hazelnuts
Cooking time is approximately 10 minutes.
ITV is not responsible for the content of external sites.
Coast & Country
In Coast & Country this week, Andrew Price explores his home of Gower, while Ruth Wignall begins her journey along the Wales Coastal Path. Carl Edwards is joined by the History Chefs at Denbigh Castle and Nicola Hendy is in Bethesda to try out the largest zip wire in Europe.
Coast & Country starts this Friday at 8pm on ITV Cymru Wales.
Advertisement
Halloween is less than a fortnight away - and no doubt pumpkins will soon be appearing on many of our doorsteps, windows and menus.
One Gower farmer looks prepared for customer demand - with a crop of more than 4,000 - partly thanks to good summer weather.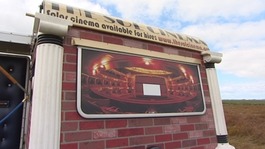 The converted caravan may be small... but you get the full cinema experience.
Read the full story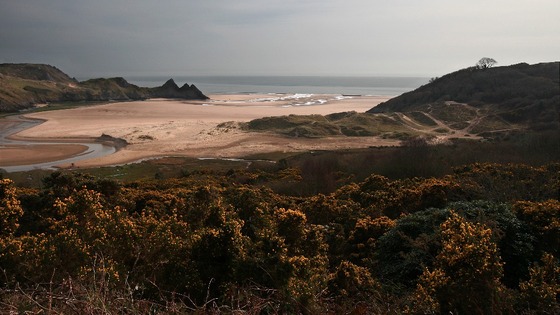 Coastguards are warning of the dangers of rip tides, and strong currents, after incidents at Three Cliffs Bay on Gower.
A total of six people, in three separate call-outs, were involved yesterday.
One meant a rescue helicopter being scrambled.
£1.3m grant to protect Gower
Dr Manon Williams, Welsh trustee of the Heritage Lottery Fund, told ITV News she believes our culture and heritage is woven into the landscape and it's important to preserve it.
Advertisement
£1.3m grant to protect Gower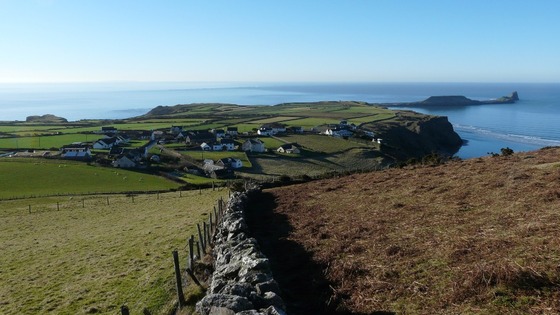 Over £1.3m from the Heritage Lottery Fund will help ensure the Gower Peninsula remains an area of outstanding beauty.
The money will pay for a programme of activities to protect the area that is currently at risk from pressures created by tourism.
Famous for its limestone cliffs, secluded bays, sand dunes and saltwater marshes, the Gower is visited by thousands of people every year.
The Gower is home to historic sites such as the Upper Palaeolithic caves, a Bronze Age funerary and Iron Age hill forts. Swansea council will work with organisations including the National Trust and the Wildlife Trust to conserve these sites.
A man has been caught on camera, allegedly stealing not just drinks, but also the money that other people paid in, for local produce at a Gower stall. The stall operates on a trust box system - where people pay for the products they take.
South Wales police say they're investigating and are trying to identify those responsible, but as Megan Boot reports, it's not simply about the £20 or so that the owner says was stolen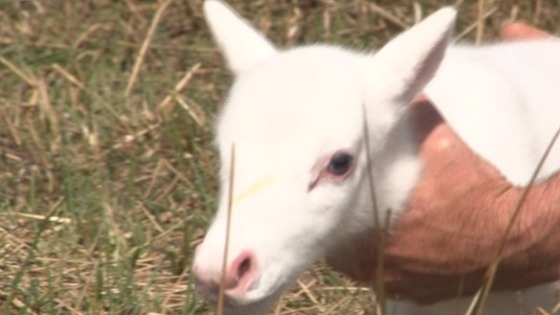 A pure white reindeer calf has been born on a Christmas tree farm on the Gower.
Arriving just days ago, the currently-unnamed reindeer is something of a rarity - his mother's fur is what's known as mottled silver, while his father's fur is dark grey.
Farmer Robert Morgan told ITV Cymru Wales: "We get all sorts of strange colours, but to get them pure white like that - it'll be brilliant white for the rest of the year. It's quite amazing."
He said the farm is 'open to suggestions' for naming the calf after ruling out traditional names including Rudolph and Blitzen - but joked he was considering naming him after a Swansea City player following the club's recent success.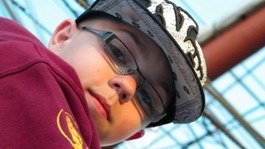 An inquest has heard how a young man leapt into the sea to try and save his little brother who had been swept off some rocks.
Read the full story
Load more updates
Back to top