A mental health charity has slammed supermarket giant Tesco for a motivational poster for staff at its store in Haverfordwest - which showed a man pretending to shoot himself in the head.
The poster said "Goodbye Haverfordwest - It's Been Nice Knowing You!" alongside details of falling sales figures.
Tesco has now apologised and taken it down.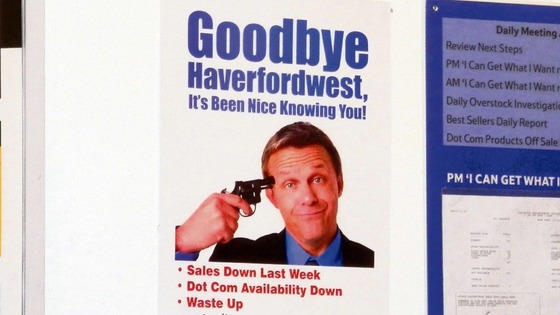 Ruth Coombs from Mind Cymru said: "We're very disappointed to see this image and the lack of mental health awareness shown by Tesco. Suicide is a very serious issue, which affects hundreds of people each year."
A worker at the Haverfordwest store took a photo of the poster, and complained to managers.
He said: "It wasn't funny or inspirational - it was just a bit sick."
A Tesco spokesperson said: "This was clearly an error of judgement, in one store. The person responsible for the poster has apologised and it has been removed."