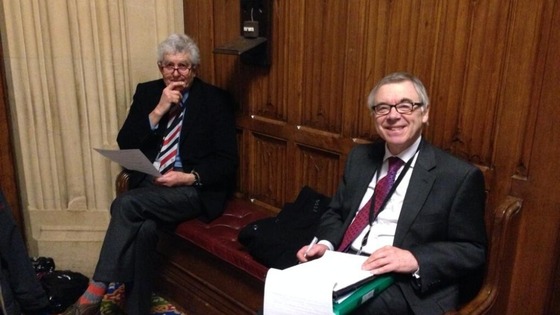 Former First Minister Rhodri Morgan and the former Deputy First Minister Ieuan Wyn Jones have been reunited - in the House of Lords. They were giving evidence to the Lords' Constitution Committee which is looking into the experience of coalition government.
Labour and Plaid Cymru formed a coalition government after the Welsh election of 2007. They were asked by peers how they'd found the experience and how that could translate to possible future coalitions in Westminster.
Labour's Rhodri Morgan told the committee that he found it 'odd' that UK Labour leaders hadn't approached him for advice when trying to form a coalition in 2010. If they had, he said he'd have told them Gordon Brown would have to have stepped down as leader.
Meanwhile the former Plaid Cymru leader highlighted the important role of civil servants during negotiations. He said they enabled him to know which of Plaid's policies were deliverable which helped when they merged the two parties' manifestos into a single programme.
Both men revealed they'd kept out of detailed negotiations in 2007. Ieuan Wyn Jones said they'd met at the beginning of talks and then rarely over the subsequent month. Rhodri Morgan said that it was important to appoint 'natural negotiators' to shape a full coalition deal.