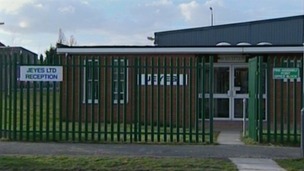 A hundred and seventeen jobs will be lost at Jeyes cleaning supplies factory in Mold, it's been announced.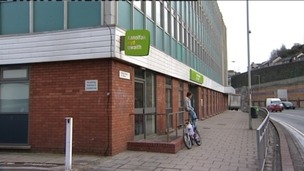 Unemployment in Wales has fallen by 1,000, in the first three months of the year.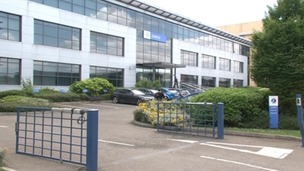 Zurich Insurance has confirmed 342 jobs are to go at five of its UK offices, including 113 in Cardiff.
Live updates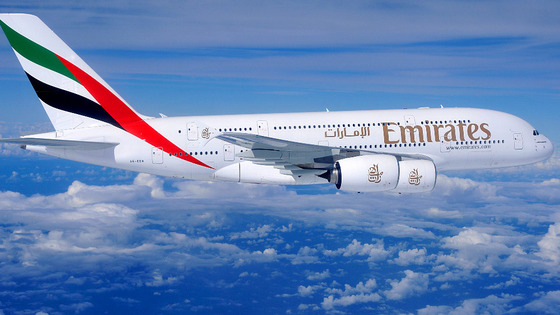 Thousands of workers at the Airbus site in Broughton in North Wales have been given job security after the plane manufacturer secured deals worth more than £30 billion at the Dubai airshow.
The Dubai airline Emirates has ordered 50 Airbus A380 superjumbos and UAE airline, Etihad Airways want 50 A350 planes as well as 36 A320neos. The Broughton site produce the wings for all the aircraft.
1 in 9 on job scheme get work
The UK Government says there has been "a really big improvement in performance" from its Work Programme, but Employment Minister Esther McVey will meet her counterpart at the Welsh Government soon, to "ensure jobseekers in Wales have access to the same range of help available to those in England."
There has been a really big improvement in performance from when the Work Programme began in 2011 and we are committed to making sure providers in Wales continue to improve the service they give to jobseekers.

Providers get paid on the results they achieve, so it's in everyone's interest to help as many people into work as possible.

I will soon be meeting with Ken Skates, Deputy Minister for Skills and Technology from the Welsh Government - I want us to work together to ensure jobseekers in Wales have access to the same range of help available to those in England.
– Esther McVey MP, Minister for Employment
Advertisement
1 in 9 on job scheme get work
The Welsh Affairs Committee chair, Monmouth MP David Davies, says a "lack of flexibility" and the creation of "artificial barriers" between different programmes set up to get people into work are to blame for a lack of success.
The key issue here seems to be that there is a lack of flexibility in and between the various programmes set up to get people into work, and that this lack of flexibility appears to be more marked in Wales.

It is obviously a matter of concern to us that the success rates in Wales are the lowest in Great Britain.

The Work programme is designed to help particularly people facing multiple barriers to entering or re-entering the workplace, people who have been already out of work for two years.
The last thing we need in this situation is bureaucracy getting in the way of people simply being able to do what is most effective.

The fact that different programmes are funded differently or run by different organisations should not be "visible" or create barriers at the point of delivery.

The point is to get people in to work, for all the benefits that brings both to them and to the public purse.

That must be the sole focus and these artificial barriers must be removed.
– David Davies MP, Chair of the Welsh Affairs Committee
1 in 9 on job scheme get work
Only one in nine people in Wales who joined the UK Government's Work Programme scheme in its first two years found sustained employment.
69,960 people in Wales were referred by Jobcentre Plus onto the Work Programme during its first 25 months
7,550 people completed 13 or 26 weeks of sustained employment - the Government's targets
That is a rate of 10.8 per cent - the lowest in Britain
1 in 9 on job scheme get work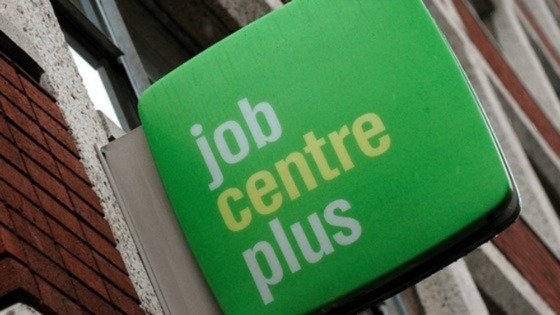 The UK Government's Work Programme - which aims to help people in long-term unemployment back into work - is least successful in Wales.
That's according to a report by the Commons Welsh Affairs Select Committee.
The Department of Work and Pensions say it's committed to making sure providers in Wales continue to improve the service.
Milk jobs under threat
This is very disappointing news, especially for the workforce and their families.

The Welsh Government will be meeting urgently with First Milk to examine all possible options to try to safeguard the future of the packing facility and the jobs at Maelor.
– Welsh Government spokesperson
Advertisement
More than half of companies in South Wales, which are currently recruiting, have reported difficulty in finding the right candidates for their jobs.
The findings come from the South Wales Chamber of Commerce's Quarterly Economic Survey.
An increasing number of businesses are telling us that they are struggling to find people with the right skills, which is worrying and something we have been looking at for some time now.

A concerted effort is needed to connect the mismatch that exists between the requirements of the business community here in Wales, and the subjects being studied by a majority of young people who are leaving school and college without the skills needed to take advantage of local jobs, particularly in the manufacturing and engineering sector.
We believe that a dedicated six-month business studies course for young people seeking employment would help to develop their core skills, and better equip them for the business environment. A closer link between schools, colleges, the private sector and academia would also help to redress this imbalance and allow Wales to keep hold of its home grown workforce.
– Graham Morgan, Director of the South Wales Chamber of Commerce
Unemployment falls in Wales
Unemployment in Wales fell between May and July, according to official figures published this morning.
There were 118,000 people out of work - a rate of 8.0 per cent.
The unemployment rate is still slightly higher in Wales than the 7.7 per cent for the UK as a whole.
The ITV News website has more on the unemployment figures for the whole of the UK
Unemployment falls in Wales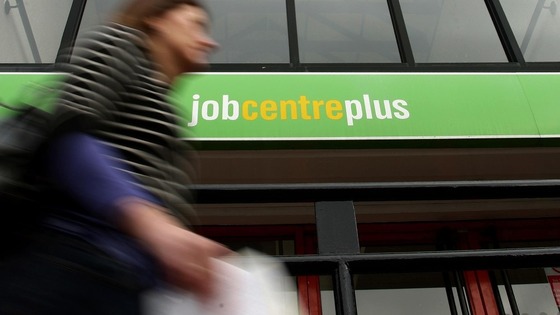 The latest unemployment figures are due to be released by the Office for National Statistics later this morning.
Last month's figures revealed unemployment had risen in Wales, increasing by a thousand to 122,000 in the three months to June - a rate of 8.2 per cent.
But across the UK unemployment had fallen, standing at 2.5 million (7.8 per cent).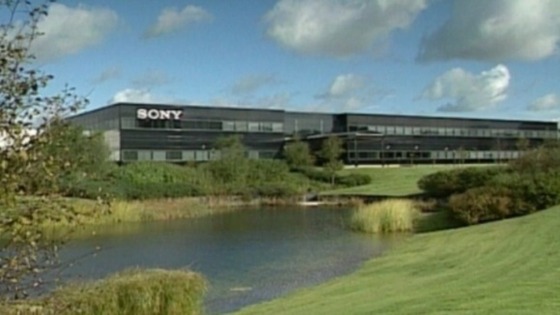 The Sony factory at Pencoed in South Wales is to increase its production.
The electronic's firm says six new products will be added to its product portfolio and will see job numbers increase by ten.
Over £300,000 has been invested in the site, which has been part funded by the Welsh Government.
Load more updates
Back to top