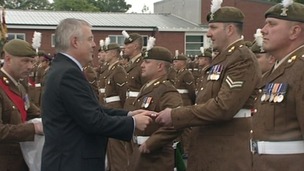 The First Minister has presented medals to troops from the 2nd Battalion, the Royal Welsh, on behalf of the Queen.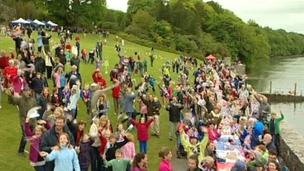 The famous estate at Plas Newydd was the setting for one of Wales' biggest Diamond Jubilee parties.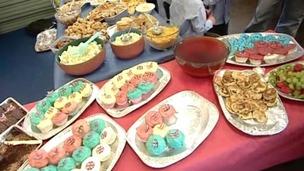 At the culmination of a weekend of Diamond Jubilee celebrations, parties have been held outdoors - and indoors - all around Wales.
Live updates
Queen's Diamond Jubilee
Close to 200 miles away from Central London - and a day after the grand Diamond Jubilee flotilla on the River Thames - the seaside village of Aberdyfi, in Gwynedd, will stage its own river-borne pageant this afternoon to mark the Queen's 60 years on the throne.
Dr. Libby Andrews, who - as a Deputy Lieutenant of Gwynedd - is a representative for the Queen in the county, will fire a maroon at around 1.30pm to start a parade of boats along the Dyfi estuary.
The entertainment - organised by the RNLI Aberdyfi branch - will also feature a Silver Band and Male Voice Choir, with food and drink, before a firework display brings it all to a close at 11pm.
Queen's Diamond Jubilee
Yesterday's weather failed to dampen the spirits of those who turned out for street parties across Wales.
Advertisement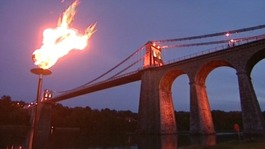 The Queen lit the final beacon yesterday evening in a network that takes in the whole of the UK, including the highest point in Wales.
Read the full story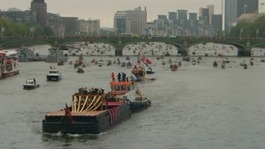 1,000 boats are taking part in the river-borne pageant. At the very front, holding the bells steady, is the work of a small Cardiff firm.
Read the full story
Queen's Diamond Jubilee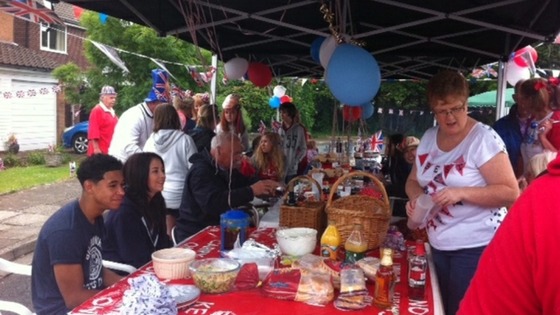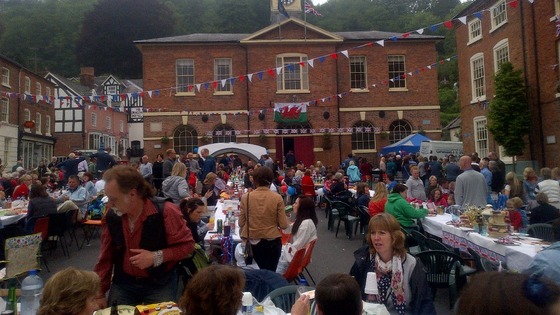 Queen's Diamond Jubilee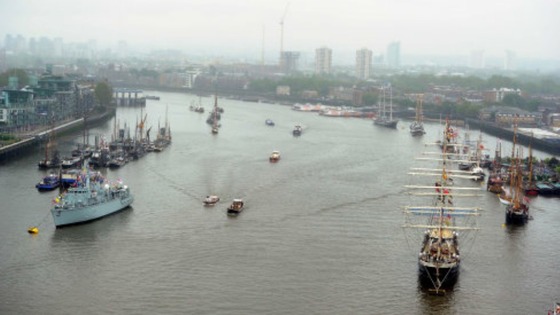 Vessels from Wales are playing a central part in the Diamond Jubilee Pageant on the River Thames this afternoon.
Two Celtic Longboats from the Madoc Yacht Club in Porthmadog will be part of the flotilla.
Cardiff engineers C.D. Gray & Associates have designed the steel structure holding eight giant church bells which will lead the procession.
The ITV News website has more information on today's Diamond Jubilee centrepiece, which involves around 1,000 boats.
Advertisement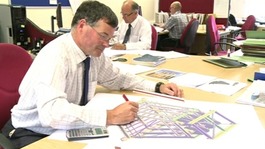 The steel tower supporting eight giant church bells on the Belfry Barge was designed by a Cardiff-based engineering company.
Read the full story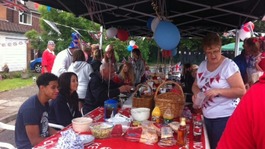 People around Wales have been having street lunches with neighbours, as they did for the Silver Jubilee - and last year's Royal Wedding.
Read the full story
Queen's Diamond Jubilee
Speaking before the Derby at Epsom, Katherine Jenkins told ITV News it was "such a huge honour" to sing the national anthem in front of the Queen.
"The atmosphere here is amazing," she said. "Here I sense a celebratory atmosphere - I think everybody's going to have a really good day."
Queen's Diamond Jubilee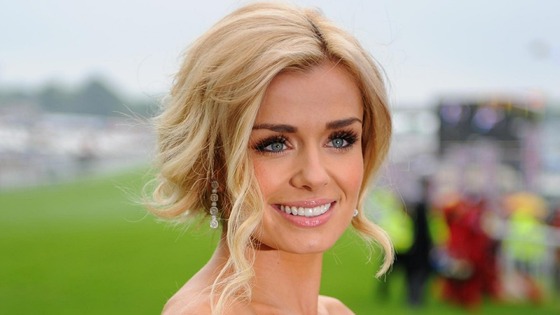 Load more updates
Back to top