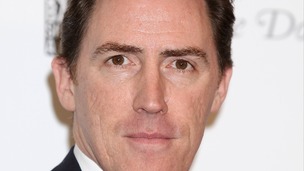 Welsh comedian Rob Brydon and classical singer and television presenter Aled Jones are among those named.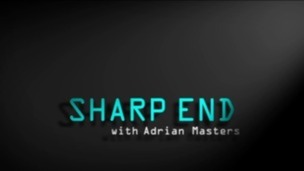 Tonight's Sharp End takes a closer look at the impact on Wales of the UK Government's programme of laws as set out in the Queen's Speech.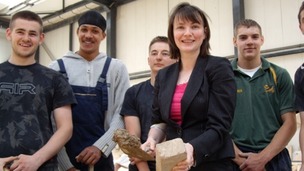 The Welsh Liberal Democrats launch their local election campaign. Their leader, Kirsty Williams, says they're standing on their record.
Live updates
New financial powers for Wales
The Welsh Liberal Democrat leader says she expects further details about transferring tax and borrowing powers for the Welsh Government to be set out at 'an event' later this month. Kirsty Williams says it will involve Chief Secretary to the Treasury, Danny Alexander and Finance Minister Jane Hutt.
The changes were announced by the Prime Minister during his visit to Wales last week. Click here for further details of what was announced and what it means.
She also says she understands that the key financial changes including a referendum on income tax are likely to be added to a previously-announced draft Wales Bill which overturns the so-called 'dual candidacy' ban in Assembly elections.
Welsh Liberal Democrat leader Kirsty Williams says that she's come under pressure from former party leader Paddy Ashdown to stand for Parliament. She's told a political magazine that she won't rule out a move but that she would need to renegotiate a 'pre-nup' agreement with her husband not to stand.
The comments come in an interview with Total Politics magazine in which she says that she would only consider representing Brecon and Radnorshire and only if the current MP Roger Williams steps down. He's recently been reselected to fight the 2015 UK Election. But she says there's another hurdle:
My husband and I have a bit of a pre-nup: for most people it's about money, for us it's about me not going to London, so it would take a serious renegotiation on my behalf to get me out of that. "There is no vacancy. I'm delighted that he's standing again – I'd have been very cross with him if he hadn't been. What's slightly bemusing is this suggestion that I would just move to another seat. I couldn't bear to represent anybody else apart from Brecon & Radnorshire, I would never ever consider representing somewhere else.
Paddy says I should think about going to London. He's quite scary… What happened to the last person who said no to Paddy Ashdown? Where are they…? I got a phone call [to work on the party's UK Election campaign] and Paddy bellowing down the line… 'KIRSTY!' To be working alongside him is a massive privilege, sometimes terrifying. It's great to have the opportunity to push myself and find myself working at a different level – it's good.
– Kirsty Williams AM, Welsh Liberal Democrat leader

She's made similar comments before and in a recent edition of ITV Cymru Wales' Face to Face programme. In Total Politics, she also criticises a 'disappointing' failure by the Lib Dems to promote a woman to the Cabinet and warns her party not to have 'short memories' about working with Labour.
I understand that some people would think it was easier, but come to Wales and see. People have maybe got short memories of what the Labour Party is actually like. This is the Labour Party that took us to war in Iraq. This is the Labour Party that tramples over people's civil liberties. These are not some benign, cuddly bunch of people. Come to Wales and see what it's like living under a Labour government that's quite happy for Wales to be at the bottom of all the wrong league tables in education, quite happy to make people wait for operations for 36 weeks… The grass isn't always greener
– Kirsty Williams AM, Welsh Liberal Democrat leader
Advertisement
Welsh Govt spending plans
Welsh Liberal Democrat leader Kirsty Williams says the budget deal reached between her party, Plaid Cymru and the Welsh Government shows a responsible approach to the political stalemate which could have led to chaos.
Welsh Govt spending plans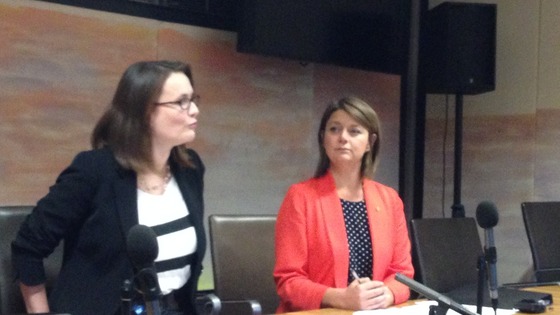 Lib Dem party conference
Welsh Liberal Democrat leader Kirsty Williams will say today that her party's ministers in the UK coalition face a hard struggle to get the Conservatives to agree to tax and borrowing powers for the Welsh Government and Assembly.
Ms Williams is addressing the Liberal Democrat Conference on Glasgow.
Only 9% of people in Wales want independence but they do want more powers. In Wales, the Welsh Liberal Democrats and I have been making a strong case for the devolution of fiscal and further powers for the National Assembly through the work of the Silk Commission.

It was hard work writing that commission into the coalition agreement in the first place It was a struggle to get the Tories to make good on that agreement. It will be harder still to get the Conservatives to implement its recommendations.
But I know that [Deputy Prime Minister] Nick Clegg, [Chief Secretary to the Treasury] Danny Alexander and [Wales Office Minister] Jenny Randerson will push and push and push for the powers that Wales needs.

This isn't power for its own sake. Wales needs power over stamp duty to boost the housing industry Wales needs the power to vary income tax to ensure the Welsh Government takes responsibility for spending. Wales needs borrowing powers to invest in infrastructure to stimulate the economy.
– Welsh Liberal Democrat Leader Kirsty Williams AM

Kirsty Williams' speech also mocks Labour leader Ed Miliband for praising First Minister Carwyn Jones with the words "we have a great deal to learn from the great things that Carwyn and his government are doing".
Great things? Really? Are you waiting for an operation on the Welsh side of the border? Good luck to you as you could be waiting more than 8 months for treatment while your neighbour just across the border waits 18 weeks.

In Wrexham a child on free school meals gets £450 under the Welsh pupil premium. A child a few miles across the border in Chester gets £1,300 towards their education.

On the Welsh side of the Severn Estuary, not a single brick laid and not a single job created in the Cardiff Enterprise Zone. The Bristol enterprise zone on the other hand is employing hundreds of people.
– Welsh Liberal Democrat Leader Kirsty Williams AM

The Welsh Lib Dem leader will say that apprenticeships in England are up by a third since 2010 but down by a third in Wales.

She'll urge 'anyone who needs a reminder to see what Britain would look like under Labour' to come to Wales.
The Liberal Democrats need to concentrate on creating jobs, the party's Welsh leader has told its UK conference in Glasgow. Speaking at the opening rally, Kirsty Williams called for a million new jobs. She joked that there should be one for the former Lib Dem MP for Montgomeryshire, Lembit Opik.
And also create a further nine hundred and ninety-nine thousand, nine hundred and ninety-nine adding to the one million plus private sector jobs we've already created in government.
– Welsh Liberal Democrat Leader Kirsty Williams AM

Kirsty Williams is vice-chair of the Lib Dems' 2015 Westminster election campaign.
I got a call from Paddy: "Kirsty, you are going to join me in the 2015 election campaign as vice chair, aren't you?" Not that I would have said no, but the only thing going through my mind was; "I wonder what happened to the last person who said no to Paddy Ashdown." So here I am, vice chair of the 2015 election campaign. And over the next 20 months, we have to make being in government work for us in this campaign.
– Welsh Liberal Democrat Leader Kirsty Williams AM
Advertisement
Welsh Govt on Francis report
The Welsh Liberal Democrat leader is warning that there's a danger of failings happening in hospitals here in Wales similar to those at Stafford Hospital unless there are immediate changes in the Welsh NHS.
Kirsty Williams was speaking as the Health Minister urges AMs to back the Welsh Government's response to the Francis report which investigated failings at Stafford Hospital. Ms Williams says there are worrying signs that some of the problems which led to those failings could be happening here.
Plaid and Lib Dems joint budget bid
Welsh Liberal Democrat leader Kirsty Williams explains why her party has joined forces with Plaid Cymru ahead of any negotiations with Labour on the Welsh budget.
Plaid and Lib Dems joint budget bid
Unless Labour wins the Anglesey by-election in August, Carwyn Jones will still need the support of at least one of the opposition parties to push through his spending plans in the Autumn. Last year he reached a deal with Plaid Cymru and the previous year it was with the Liberal Democrats.
Kirsty Williams and Leanne Wood hope working together will strengthen their bargaining power. They won't reveal exactly what sort of spending commitments they're looking for, saying they'll agree that after the draft budget is published.
They have given clues though. Kirsty Williams repeated her call for spending to plug the 'funding gap' between schools here and those in England. Leanne Wood emphasised her commitment to job creation. And they added a third area of spending on the health service.
Plaid and Lib Dems joint budget bid
Neither of the parties will say exactly what deal they'll try to reach with the Welsh Government but say there's more that they agree on than disagree. Lib Dem leader Kirsty Williams says:
Welsh Liberal Democrats have consistently said that we will not support a budget that does not make progress towards closing the funding gap with England – starting with the poorest children who need the help the most. Nor will we vote for a budget that neglects the need to tackle unemployment and boost the economy by incentivising employers to take on new trainees. The growing crisis within our NHS is an issue that we will also want to deal with.
– Kirsty Williams AM, Welsh Liberal Democrat Leader
Load more updates
Back to top