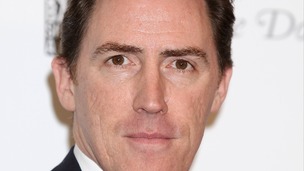 Welsh comedian Rob Brydon and classical singer and television presenter Aled Jones are among those named.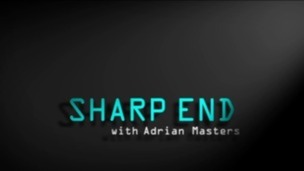 Tonight's Sharp End takes a closer look at the impact on Wales of the UK Government's programme of laws as set out in the Queen's Speech.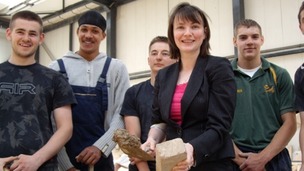 The Welsh Liberal Democrats launch their local election campaign. Their leader, Kirsty Williams, says they're standing on their record.
Live updates
Wales' PISA rankings worst in UK
Welsh Liberal Democrat leader Kirsty Williams says the PISA figures for Wales are 'a source of embarrassment.'
It's a disgrace. What people will hear about Wales today [in the rest of the UK and the rest of the world] is that we have got an education system that is not as good as it should be. That's what people will know about Wales today and that should be a source of embarrassment to the Welsh Government.
– Kirsty Williams AM, Welsh Liberal Democrat Leader
The Welsh Liberal Democrat leader should put an end to speculation that she may consider a move to Westminster or stand down from the Assembly according to a Labour AM. In a recent interview Kirsty Williams refused to rule out standing as an MP in the future.
You can read her comments here and she also spoke about the suggestion in an edition of Face to Face earlier this year. However she's repeatedly said that it would take 'serious renegotiation' with her husband with whom she'd agreed not to seek a Parliamentary seat.
But Labour AM Ann Jones has accused the Brecon AM of 'flirting' with the idea of a move and showing 'a complete lack of respect' to the Assembly and her colleagues. She said:
It is a bit rich for Kirsty Williams to be full of such gushing praise on how her party in coalition has delivered extra powers for Wales and the National Assembly and then continue to flirt with the idea of shuffling off down the M4 to Westminster.

Regardless of the fact that you could fit the entire Lib Dem Assembly Group in the Senedd lift, it shows a complete lack of respect not only to her four colleagues but to the Assembly as an institution.
The Assembly is not a training ground for Westminster and shouldn't be treated as such. We are used to Conservative AMs using the Assembly as a stepping stone and it looks as if Kirsty wishes to follow them out of the revolving door.
– Ann Jones AM, Labour
Advertisement
£0.5m spent on importing blood
Welsh Liberal Democrat leader Kirsty Williams has called for a statement from the Health Minister on concerns about the Welsh Blood Service buying blood supplies from elsewhere.
£0.5m spent on importing blood
The Welsh Government has again defended the Welsh Blood Service for spending almost half a million pounds buying blood supplies from other UK services.
Welsh Liberal Democrat leader Kirsty Williams called for a statement from the Health Minister to 'explain why this situation has happened' and to give assurances to Assembly Members that the it was under control.
However Business Minister Lesley Griffiths refused to commit to a statement saying that the Blood Service had reached a temporary agreement to import blood in order to cope with 'a change management programme.'
£0.5m spent on importing blood
The Presiding Officer has refused a bid by Welsh Liberal Democrat leader to question the Health Minister on concerns about the Welsh Blood Service. Kirsty Williams had tabled an Urgent Question following revelations by ITV Cymru Wales about sharp increases in bought-in blood supplies.
The Lib Dem leader is expected to call for a statement from the minister during this afternoon's Business Question session in the Senedd.
£0.5m spent on importing blood
The Welsh Health Minister could be forced to answer questions in the Assembly chamber about a seven-fold increase in the amount of blood bought in by the Welsh Blood Service if a bid for an urgent question is accepted. It's been tabled by the leader of the Welsh Liberal Democrats, Kirsty Williams:
The figures uncovered by ITV Wales about the availability of blood for transfusion is shocking. The sharp decline over the past three years in the number of blood units being donated is cause for concern.

The significant increase in the cost of importing blood to the Welsh NHS is even more alarming given the strain the Welsh NHS budget is under. I have tabled an urgent question in the Assembly so that the Health Minister can answer questions about how we can increase the number of Welsh donors and reduce the cost of importing blood.
– Kirsty Williams AM, Welsh Liberal Democrat Leader

The Presiding Officer will decide tomorrow whether or not to allow the Urgent Question.
Advertisement
New financial powers for Wales
The Welsh Liberal Democrat leader says she expects further details about transferring tax and borrowing powers for the Welsh Government to be set out at 'an event' later this month. Kirsty Williams says it will involve Chief Secretary to the Treasury, Danny Alexander and Finance Minister Jane Hutt.
The changes were announced by the Prime Minister during his visit to Wales last week. Click here for further details of what was announced and what it means.
She also says she understands that the key financial changes including a referendum on income tax are likely to be added to a previously-announced draft Wales Bill which overturns the so-called 'dual candidacy' ban in Assembly elections.
Welsh Liberal Democrat leader Kirsty Williams says that she's come under pressure from former party leader Paddy Ashdown to stand for Parliament. She's told a political magazine that she won't rule out a move but that she would need to renegotiate a 'pre-nup' agreement with her husband not to stand.
The comments come in an interview with Total Politics magazine in which she says that she would only consider representing Brecon and Radnorshire and only if the current MP Roger Williams steps down. He's recently been reselected to fight the 2015 UK Election. But she says there's another hurdle:
My husband and I have a bit of a pre-nup: for most people it's about money, for us it's about me not going to London, so it would take a serious renegotiation on my behalf to get me out of that. "There is no vacancy. I'm delighted that he's standing again – I'd have been very cross with him if he hadn't been. What's slightly bemusing is this suggestion that I would just move to another seat. I couldn't bear to represent anybody else apart from Brecon & Radnorshire, I would never ever consider representing somewhere else.
Paddy says I should think about going to London. He's quite scary… What happened to the last person who said no to Paddy Ashdown? Where are they…? I got a phone call [to work on the party's UK Election campaign] and Paddy bellowing down the line… 'KIRSTY!' To be working alongside him is a massive privilege, sometimes terrifying. It's great to have the opportunity to push myself and find myself working at a different level – it's good.
– Kirsty Williams AM, Welsh Liberal Democrat leader

She's made similar comments before and in a recent edition of ITV Cymru Wales' Face to Face programme. In Total Politics, she also criticises a 'disappointing' failure by the Lib Dems to promote a woman to the Cabinet and warns her party not to have 'short memories' about working with Labour.
I understand that some people would think it was easier, but come to Wales and see. People have maybe got short memories of what the Labour Party is actually like. This is the Labour Party that took us to war in Iraq. This is the Labour Party that tramples over people's civil liberties. These are not some benign, cuddly bunch of people. Come to Wales and see what it's like living under a Labour government that's quite happy for Wales to be at the bottom of all the wrong league tables in education, quite happy to make people wait for operations for 36 weeks… The grass isn't always greener
– Kirsty Williams AM, Welsh Liberal Democrat leader
Welsh Govt spending plans
Welsh Liberal Democrat leader Kirsty Williams says the budget deal reached between her party, Plaid Cymru and the Welsh Government shows a responsible approach to the political stalemate which could have led to chaos.
Welsh Govt spending plans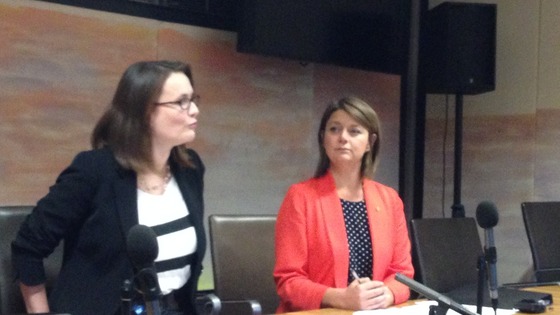 Load more updates
Back to top