Labour's Owen Smith has said there's no sign his party will consider a deal with Plaid Cymru and the SNP.
He hit back at claims that his party was taking people in Wales for granted while out on the campaign trail in the Vale of Glamorgan today.
Carwyn Jones says Ed Miliband has not ruled out a coalition government completely.
Talking to ITV News, the First Minister said that there "may be an opportunity" with the Liberal Democrats, although added he wanted a Labour majority.
It comes as Ed Miliband has ruled out deals with Plaid Cymru and the SNP.
Ed Miliband was in Cardiff as part of a day long campaign that will see him visiting Wales, Scotland and England.
He told around 200 of the party faithful at the Wales Millennium Centre that this election is "going to come down to the wire".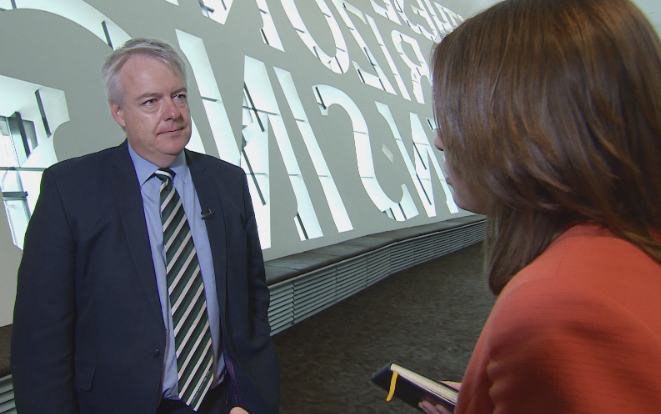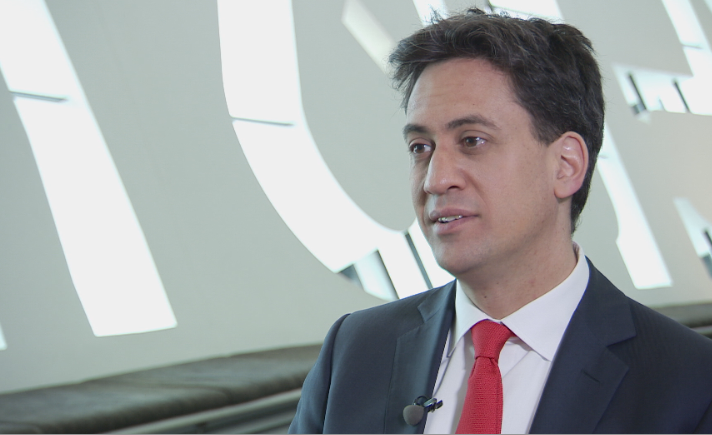 .@ed_miliband replies Lab govt will keep Tories out, with Lab programme & how other parties vote in House of Commons is up to them
Advertisement
Ed Miliband is in Cardiff for the second time this week as part of the Labour party's election campaign.
He's definitely amongst fans - leaving to a standing ovation, stopping to shake hands & sign manifestos http://t.co/HTr5eo1jHH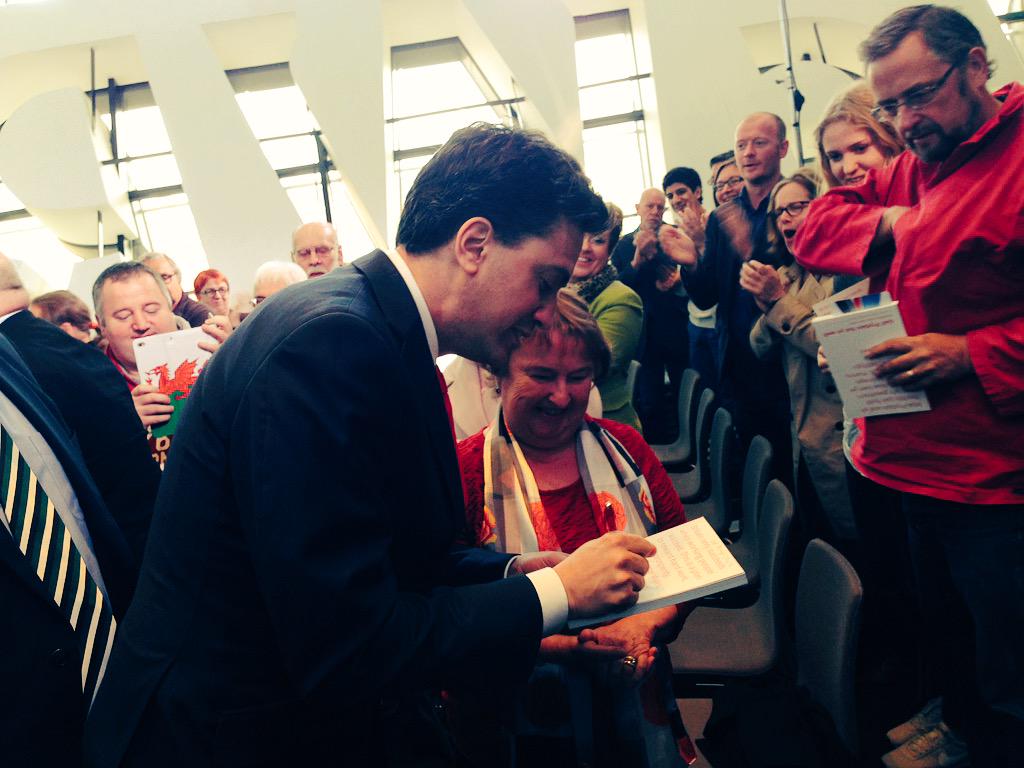 Ed Miliband said his meeting with comedian Russell Brand has made the general election campaign "more interesting" despite David Cameron criticising the move as a "joke".
Mr Miliband is campaigning in south Wales on Tuesday and said, "I decided that some people were saying the campaign was too boring so I thought it would make it more interesting."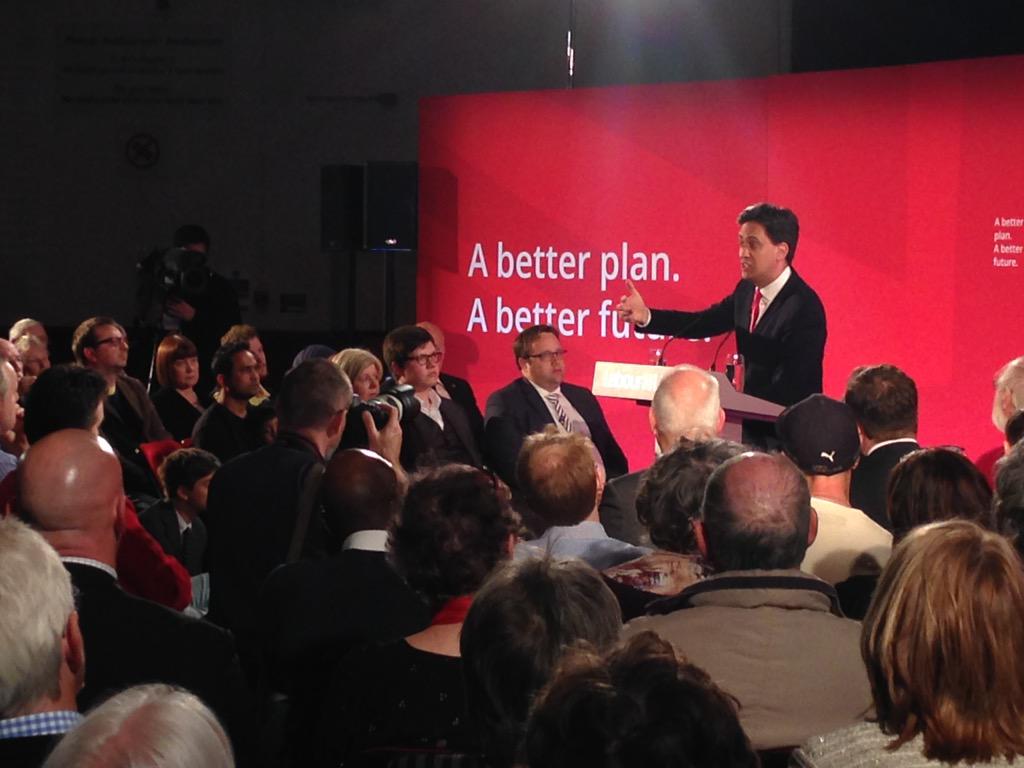 On Tuesday afternoon the Labour leader held a question and answer session in Barry's Memorial Hall with what the party called undecided voters.
The Labour leader Ed Miliband has told ITV Wales News that he won't do a deal with Plaid Cymru if Labour win a minority government, he also ruled out working with the Scottish National Party.
In an interview at ITV Wales in Cardiff Mr Miliband also said it was up to the Welsh Government to decide which Labour policies it wanted to adopt such as rent control and stamp duty.
Speaking to ITV Wales' Political Editor, Adrian Masters, Mr Miliband said he was also trying to reach out to younger voters. When asked about an interview he did with comedian Russell Brand, the Labour leader said people would have to wait to see if Brand endorsed him.
Plaid Leader Leanne Wood says Ed Miliband will need to do deal and make compromises if he wants to keep Tories out http://t.co/3NrXjTHMnU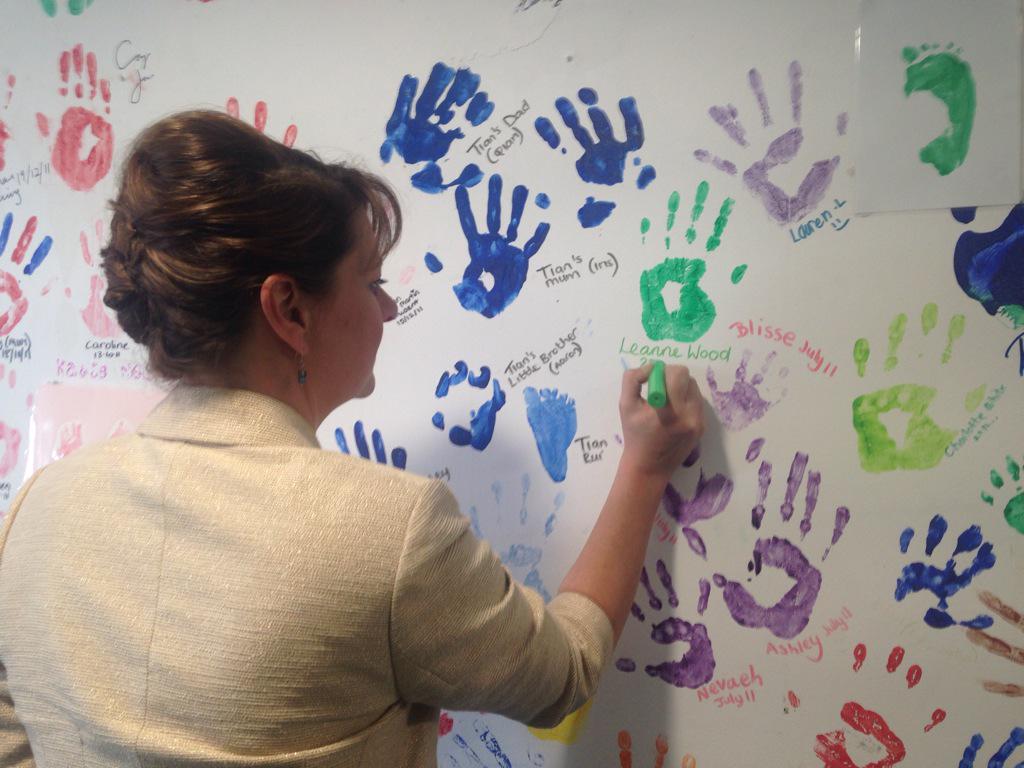 On a visit to Wales Labour leader Ed Miliband sets out a ten-point promise on how his party will deal with immigration.
Read the full story ›
Advertisement
The Welsh Labour leader, Carwyn Jones, has called for an anti-Tory majority to back Labour on May 7.
Read the full story ›
In an exclusive TV interview with ITV Cymru Wales the Labour leader's wife talked about her role in the campaign.
Read the full story ›
Labour's Owen Smith has said that next month's General Election will be a 'fundamental choice' between a Labour and Tory government.
He also said that his party will 'stand up for working people in Wales and across Britain'.
Load more updates