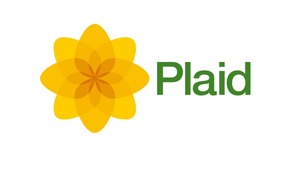 Plaid Cymru's spring conference gets underway on Anglesey with a promise to focus on 'transforming the economy'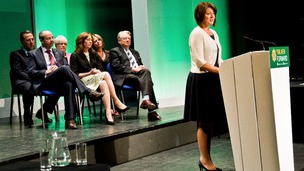 Leanne Wood says she'll gamble her political future by fighting a constituency in the 2016 Assembly election.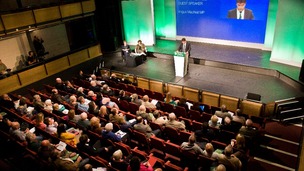 The Plaid Cymru Conference hears a keynote speech on tackling crime but votes against fighting November's Police Commissioner elections.
Live updates
Plaid's 'Plan C' proposals
Plaid Cymru has announced a series of proposals which it says will transform the economy. They've all been previously announced but party leader Leanne Wood says that brought together they offer an alternative both to the UK and Welsh Governments' programmes.
The proposals include:
Full implementation of Silk Commission recommendations
A 'buy local' campaign, including legislation to improve public procurement
A Business bank for Wales to support SMEs
A Green New Deal ... including a Green Skills Technical College
Support new infrastructure projects
Create apprenticeships and job opportunities by investing in training and working with both large and SME businesses and training providers
Promote co-operative and mutual forms of business, including social enterprises
Margaret Thatcher's funeral
Thatcher legacy can be overturned - Plaid Cymru leader
Plaid Cymru leader Leanne Wood has urged opponents of Margaret Thatcher to 'learn from and not dwell on the past.' She offered the former Prime Minister's family her condolences, but told AMs that was not paying tribute.
Advertisement
Margaret Thatcher's funeral
Let's prove Thatcher wrong - Plaid Cymru leader
Plaid Cymru leader Leanne Wood told AMs her contribution was not a tribute to Margaret Thatcher but remarks appropriate from a party leader. She said 'We could allow her passing to make us bitter' but she urged opponents to use that energy to 'overturn her legacy.'
Citing Mrs Thatcher's famous quotation, 'there is no such thing as society,' the Plaid leader said that 'in Wales we do not believe that's true...let us prove it wrong.'
Margaret Thatcher's funeral
Plaid leader to speak during Assembly Thatcher tributes
Plaid Cymru leader Leanne Wood will speak in tomorrow's Assembly session marking the death of Margaret Thatcher. A party source says her contribution will be 'sensitive and respectful' but will set out 'a vision for the future of Wales which is very different to the Thatcherite vision.'
Assembly Members will be given the opportunity to speak about the former Prime Minister in the Senedd chamber before the weekly First Minister's Question session. Former Presiding Officer Dafydd Elis-Thomas has said he won't attend.
Plaid leader's constituency fight
Labour AM predicts defeat for 'lacklustre Plaid leader'
Labour's Leighton Andrews has claimed that he's looking forward to fighting Leanne Wood in the Rhondda at the next Assembly election. He said that she can expect a similar defeat to when she last fought the constituency in a Westminster election.
The Rhondda rejected Leanne Wood in 2001 and I'm sure the people of the Rhondda won't be fooled by her gesture politics this time. This announcement shows just how little faith the Plaid Cymru candidate has in her own ability to win in 2016 and it's cost what little leadership credibility she had. Standing in Rhondda is no more than a political stunt. It's clear that she plans to get back into the Assembly on the Regional List and the people of the Rhondda will soon see through that.
In 2003, I won the Rhondda back from Plaid for Labour and beat the Plaid Cymru AM. In 2007 I beat the Plaid Cymru MEP. In 2011, I increased my majority. I look forward to the opportunity of beating Plaid's lacklustre leader in 2016.
– Rhondda AM Leighton Andrews
Plaid leader's constituency fight
Leader won't rule out list seat safety net
Plaid Cymru leader Leanne Wood explains to our Political Editor Adrian Masters why she's not intending to contest Rhondda in 2016 with the safety-net of a regional list seat but won't rule it out if the UK Government changes the rules.
Advertisement
Plaid leader's constituency fight
Leader faces selection process
Leanne Wood will now have to go through the process of formally applying to become Plaid Cymru's candidate for the the Rhondda Assembly constituency. The party is about to begin the process of selecting its 40 constituency candidates. Nominations for the regional lists will open later.
That gives Leanne Wood more time to decide if she wants the insurance policy of also standing in South Wales Central. Labour banned that practice, when it was in power at Westminster, complaining that it 'turned losers into winners'. But the present UK government says it will change the law.
Leanne Wood says that for now she in proceeding on the assumption that the ban will stay in place but will consider her options if the law is changed.
I am announcing to you today that it is my intention to seek selection to stand in the next Assembly election as the candidate for the Rhondda constituency. I know that, for people in the Rhondda, this isn't as good as it gets. I know that Wales can be successful and can thrive. Economics and Politics go together. We can only get the economics right if we get the politics right. And that is why I am determined that the next government of Wales will be a Plaid Cymru Government.
– Plaid Cymru leader Leanne Wood AM
Plaid leader's constituency fight
'Home is where the heart is' explains constituency choice says Leanne Wood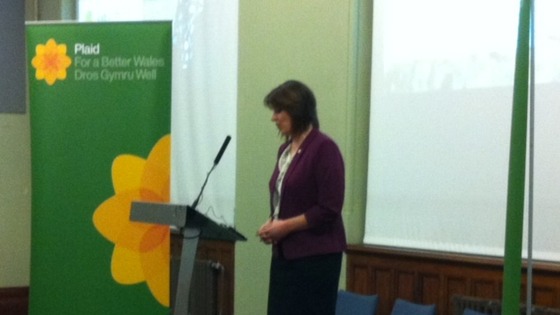 Plaid Cymru leader Leanne Wood has followed her decision last year that she would lead by example and fight a constituency seat in 2016 by announcing that she will contest the Rhondda. "Home is where the heart is", she said. "Growing up, where I grew up has shaped me personally and politically".
Since her initial decision, the UK government has announced that it wants to change the law so Assembly candidates can fight both constituency and list seats. But Leanne Wood made no mention of the option of also defending her regional list seat and only giving it up if she wins in the Rhondda.
Plaid Cymru held the Rhondda constituency in the first Assembly but it is now held for Labour by the Education Minister Leighton andrews. He has a 6,739 majority, polling more than twice as many votes as the Plaid Cymru candidate in 2011.
Plaid leader's constituency fight
Return to the Rhondda but Leanne's lost one supporter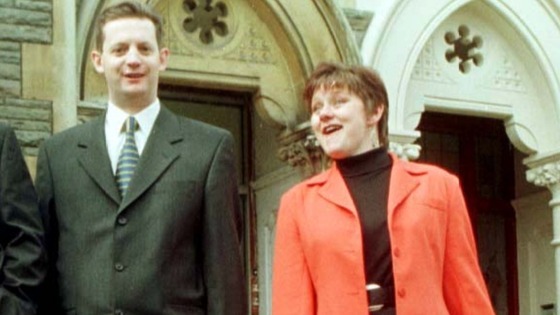 Leanne Wood has fought the Rhondda before, twice standing for Westminster. During her 1997 election campaign, she was pictured with Plaid Cymru's candidate in neighbouring Cynon Valley, Alun Davies. He's now Labour AM for Blaenau Gwent and has just become a cabinet minister.
Plaid leader's constituency fight
Plaid leader names constituency for 2016
Plaid Cymru leader Leanne Wood will fight the Rhondda at the next Welsh election. She's just announced her decision as part of a high-risk strategy by Plaid to win the constituencies it needs if it's ever to move beyond being an opposition party in the future.
Load more updates
Back to top