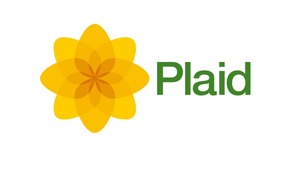 Plaid Cymru's spring conference gets underway on Anglesey with a promise to focus on 'transforming the economy'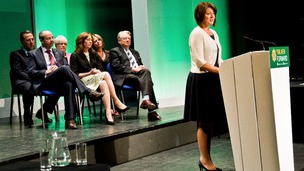 Leanne Wood says she'll gamble her political future by fighting a constituency in the 2016 Assembly election.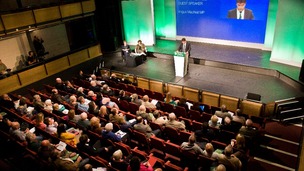 The Plaid Cymru Conference hears a keynote speech on tackling crime but votes against fighting November's Police Commissioner elections.
Live updates
Plaid leader's constituency fight
Plaid leader names constituency for 2016
Plaid Cymru leader Leanne Wood will fight the Rhondda at the next Welsh election. She's just announced her decision as part of a high-risk strategy by Plaid to win the constituencies it needs if it's ever to move beyond being an opposition party in the future.
Plaid leader's constituency fight
Plaid leader to set out economic vision - but what about her own future?
by Adrian Masters
Plaid Cymru leader Leanne Wood will mark the first anniversary of her election to the top job by setting out five ways of transforming the economy. There's speculation that she'll also use the occasion to make a long-awaited announcement about where she intends to fight the next Welsh election.
Leanne Wood has already said she'll contest a constituency seat in 2016. Click here to see why that's such a significant statement. Speculation aside, her speech will follow up on her leadership pledge by focusing exclusively on the economy and ways to create jobs.
She'll set out five areas that the party where the party thinks Welsh Government intervention could help. They are:
Connecting the nation - better rail and road links, better use of harbours, improved IT neworks
Re-localising the local - making sure all public organisations buy more products and services as locally as possible
National Energy Agency for Wales - to develop new projects and keep profits in Wales
Welsh financial system - including a publicly-owned Bank of Wales to invest in small businesses
Re-balancing Britain - including changing the way Wales is funded and devolving the welfare system to Wales
Advertisement
Plaid Cymru conference
Plaid Cymru delegates urged to offer "a better alternative" to Labour
Plaid Cymru's conference in Beaumaris has ended with a call to party activists to offer Wales "a better alternative" to the present Labour government in Cardiff Bay.
Plaid leader Leanne Wood says education and jobs are two major issues where Carwyn Jones is letting down the Welsh people.
Here's our political reporter Owain Phillips.
Plaid Cymru conference
Westminster coalition and Welsh Government both under fire at Plaid Conference
by Nick Powell
Plaid Cymru will continue to fight the so-called 'bedroom tax', an MP has told the party's conference, despite losing a vote at Westminster aimed at blocking the housing benefit cut.The government had a majority of more than 40, despite Labour's decision to support Plaid's motion in the Commons.
Arfon MP Hywel Williams told the conference in Beaumaris that the disabled and people who are unemployed or on low wages will have nowhere to turn. He said that while household incomes are constrained and homelessness continues to rise, the 'bedroom tax' will have extremely damaging consequences.
The bedroom tax is a devastating policy that will come into effect in April affecting 660,000 people, and 40,000 of them in Wales. This is simply another way in which UK Government is persecuting benefit claimants. It's important to note that those who claim benefits are not 'shirkers' – the majority of them are in work, on low wages, and facing increased rent charges. With low household wages, how will people afford the penalty of between £418 and £1248 per year? To the shame of Cameron and Clegg, disabled people will have to choose between heating, eating or paying the rent.
– Hywel Williams, Plaid Cymru MP for Arfon

The conference was also told that the Welsh Government 'blames other people' rather than take responsibility for public services. But Plaid Cymru's education spokesperson said it's time for the Welsh Government 'to stop passing the buck' and that the education minister should keep his job.
The Welsh Government needs to break the link between educational attainment and poverty. We need early intervention for pupils so no child is left behind to ensure proper literacy levels for children leaving primary school. Today I'm calling on the First Minister to make sure the Education Minster Leighton Andrews stays in his job so we can properly scrutinise him for his policies.
– Plaid Cymru Education Spokesperson Simon Thomas AM
Plaid Cymru conference
Plaid Cymru conference: day two
It's the second day of Plaid Cymru's conference in Beaumaris.
Many of the speakers have called for Wales to be given more power to run its own affairs. Our Political Editor Adrian Masters brought together three senior party figures to ask them if they want power for power's sake.
Joining Adrian are Lindsay Whittle AM, the party's Chair Helen Mary Jones, and Director of Policy Heledd Fychan.
Plaid Cymru conference
Labour 'tired and uninspired' claims Plaid MP
by Nick Powell
The theme of concentrating Plaid Cymru's fire will continue into the second day the party's conference in Beaumaris as its leaders portray themselves as ready to take over from Labour as the Welsh Government, rather than seeking to get back into coalition with their former partners.
Yesterday Plaid's leader, Leanne Wood, spent much of her speech attacking Labour's record on education. Today the party's leader at Westminster, Elfyn Llwyd, will accuse Labour of squandering the opportunity of the powers gained by the Assembly in the 2011 referendum.
The referendum signalled a change. But change has been frustratingly slow in coming under a tired and uninspired Labour government in Cardiff Bay.Time after time, Labour fail in their duty to the people of Wales by being too tied to their Westminster leaders. Labour MPs' criminal decision to vote for a reduction in the EU budget which would cut structural funds and the CAP, as well as the betrayal by the majority of their members of the most vulnerable in abstaining on the welfare reform bill –serve to demonstrate whose priorities come first for the Labour party in Wales.
It is not Carwyn Jones to whom they are answerable, but Mr Miliband and the tired New Labour clique who seem to control him.

The Silk Inquiry will provide a fantastic opportunity to promote Welsh interests. The difference between Plaid and the other parties came out most starkly in their diverging contributions to this inquiry. For here again we saw the same pattern of Plaid on the front foot and the unionists lagging behind. We should probably send our submission to Labour HQ as well, just so that they can announce it as their party policy 10 years later.
Mr Llwyd will remind delegates that Plaid has asked the Silk Commission for devolution of the justice system to Wales, including powers over police, probation, youth justice and prisons. It also wants devolution of other powers including natural resources and energy; transport and broadcasting.
We view this as an opportunity for Wales to be more democratically accountable and in the driving seat of its own destiny. The road that leads from Silk will propel us into the next stage of our nation's history. But Silk has tied Labour in knots – admittedly not hard to do. In the last few weeks, the Welsh Government has announced that it – finally – recognises the expediency of devolving justice powers to Wales. But as soon as Carwyn Jones announced this, he set obstacles to trip us up. Like a closing-time drunk, every time Labour take a step forward, they lurch back two paces.
Advertisement
Plaid Cymru conference
No excuses for education failure says Plaid leader
Plaid Cymru leader Leanne Wood put what she called a failure for which there can be no excuse, the Welsh Government's record in education, at the centre of her speech to the party's conference in Beaumaris.
We can do so much better than this. Where is the sense of urgency we need in Welsh politics now? We can't afford to wait any longer before we see an improvement in standards within our education system.There will be teenagers doing their GCSEs this Summer who have spent the whole of their education under devolution.There can be no excuses, education is devolved in full.

Unless the basics are right, we won't get the rest right. Plaid Cymru will implement a comprehensive literacy and numeracy programme with early intervention.
We want to see if we can utilise willing volunteers like retired teachers and other professionals in this work. We want to extend the principles of the foundation phase to offer a much wider range of out of school and weekend activities which promote and support classroom based learning. The government's approach to education has shown nothing less than a shocking dereliction of duty, an absolute travesty. For Wales – a country where in the past, great store was placed on the value of education it is extraordinary that it has now become one of our great failures.
The Welsh education system has become the graveyard of ambition.When a child fails their education, the consequences stay with them for life. Ask anyone who didn't sit or who didn't pass the 11 plus. But when our education system fails our children, who takes responsibility? To date, no one. Not one education minister has ever been sacked for poor results. All too often, failure is rewarded with promotion. My view is that the time has passed where we in Wales can blame all and sundry for our problems.
– Plaid Cymru Leader Leanne Wood AM

Leanne Wood warned delegates that it was no good to simply blame injustices dealt to Wales in the past, saying that regardless of our history, we are where we are and have to make the most of it. 'No more blaming others – let's take the responsibility for putting it right ourselves. Now'.

.
Plaid Cymru conference
Plaid Leader Leanne Wood begins speech
Leanne Wood has begun her speech to the Plaid Cymru Conference in Beaumaris. She said much needs to be done to improve the economy, the health service and education.
Wales needs real leadership. I pledge to you that when I am returned as First Minister in 2016, I will make sure standards are raised in education. A Plaid Cymru government will work to provide opportunities for all to reach their best potential and we will make sure that the brightest children are able to excel.
– Plaid Cymru Leader Leanne Wood AM

Ms Wood claimed that she was the leader with the energy and determination to be a First Minister who could fulfill the responsibilities of the job.
Plaid Cymru conference
Senior Plaid figures speak at Anglesey conference
Our Political Editor Adrian Masters is at the Plaid Cymru Conference at Beaumaris on Anglesey, where he spoke to former AM Nerys Evans, Elin Jones AM and former party leader Ieuan Wyn Jones.
Plaid Cymru conference
Plaid sets sights on Anglesey elections.
by Nick Powell
The former Plaid Cymru leader Ieuan Wyn Jones has told his party's conference in Beaumaris that his successor, Leanne Wood, can become First Minister in 2016. He said Plaid must be seen as the party that fights for jobs and for the life of Welsh communities, to win the next Assembly election.
He added that he became MP for Ynys Mon in 1987, two years after the last time Plaid Cymru held its conference on Anglesey. He said now they have two months to win the leadership of the island's county council. Elections were postponed from last year because of problems with feuding councillors.
Mr Jones claimed Anglesey needs Plaid Cymru to offer clear policies and leadership to give people a council they can respect. He was followed by Ceredigion AM Elin Jones who said Plaid in Anglesey can follow the example of her constituency, where the party gained the council leadership last year.
Load more updates
Back to top