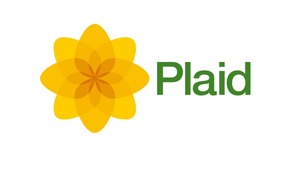 Plaid Cymru's spring conference gets underway on Anglesey with a promise to focus on 'transforming the economy'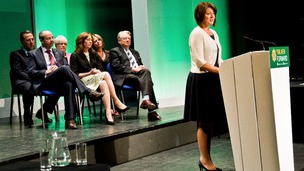 Leanne Wood says she'll gamble her political future by fighting a constituency in the 2016 Assembly election.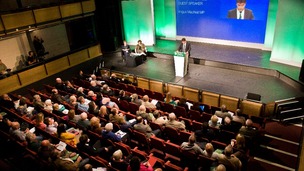 The Plaid Cymru Conference hears a keynote speech on tackling crime but votes against fighting November's Police Commissioner elections.
Live updates
Plaid Cymru Annual Conference
Members of Plaid Cymru are gathering in Aberystwyth for their party's annual conference. Delegates' minds will be focussed on next year's European elections with the party unveiling its campaign slogan - 'Wales First!'
Party chiefs say the conference also marks an opening-up of decision-making with individual members able to vote on motions directly for the first time rather than through branch and constituency representatives.
Welsh Govt spending plans
Plaid Cymru leader Leanne Wood says the 'size of the budget deal' shows that her party and the Lib Dems have used their political power effectively.
Advertisement
Welsh Govt spending plans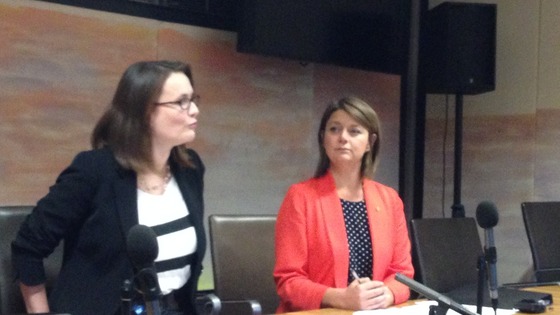 New Welsh laws
Plaid Cymru leader Leanne Wood has responded to last night's announcement of the Welsh Government's legislative programme for the next twelve months. She's warned ministers that they must consult the opposition parties if they want to get their new laws passed in the Senedd.
In the past year ministers have been forced to make revisions, compromises and u-turns because they have tried to bring forward legislation without carrying out the necessary consultation with the other parties. Wales has a minority government and they must get broad support for their legislation, not just turn up and hope that it will be passed. Much greater detail is required on the Bills announced yesterday.
For example, will the NHS Finance Bill solve the issues raised by the Wales Audit Office Report today of operations being delayed so that health boards could break even, or will problems be stored up over several years leading to desperate problems at the end?Equally, many people have expressed concerns at the Sustainable Development Bill being weakened or watered down and an alliance of over 20 organisations has published a stronger alternative. Sustainable development must also include the Welsh language and sustainability for Welsh language communities.
A Plaid Cymru Government would legislate for best practice in procurement, helping to create up to 50,000 jobs by making sure that public money will be better spent. We would introduce Robbie's Law to prevent medical records being changed retrospectively and support for whistleblowers who believe that vulnerable people are being abused, as happened at Bryn Estyn. Plaid Cymru would also legislate for more democracy and transparency in the Welsh NHS and for the pooling of health and social care budgets to make our health services more efficient.
– Plaid Cymru leader Leanne Wood AM
Plaid and Lib Dems joint budget bid
Plaid Cymru leader Leanne Wood explains why her party's joined forces with the Welsh Liberal Democrats ahead of any budget negotiations with the Welsh Government and sets out some of her priorities.
Plaid and Lib Dems joint budget bid
Unless Labour wins the Anglesey by-election in August, Carwyn Jones will still need the support of at least one of the opposition parties to push through his spending plans in the Autumn. Last year he reached a deal with Plaid Cymru and the previous year it was with the Liberal Democrats.
Kirsty Williams and Leanne Wood hope working together will strengthen their bargaining power. They won't reveal exactly what sort of spending commitments they're looking for, saying they'll agree that after the draft budget is published.
They have given clues though. Kirsty Williams repeated her call for spending to plug the 'funding gap' between schools here and those in England. Leanne Wood emphasised her commitment to job creation. And they added a third area of spending on the health service.
Advertisement
Plaid and Lib Dems joint budget bid
Plaid Cymru leader Leanne Wood says joining forces with the Lib Dems will put the parties in a 'strong bargaining position' to negotiate with the Welsh Government in the autumn.
Since my election as leader of Plaid Cymru I have said that job creation and the improvement of the Welsh economy are my top priorities. On top of this Plaid Cymru has consistently pointed out the crises in our health and education systems. These are two further policy areas that need to be addressed as a matter of urgency.
– Leanne Wood, Plaid Cymru leader
Plaid and Lib Dems joint budget bid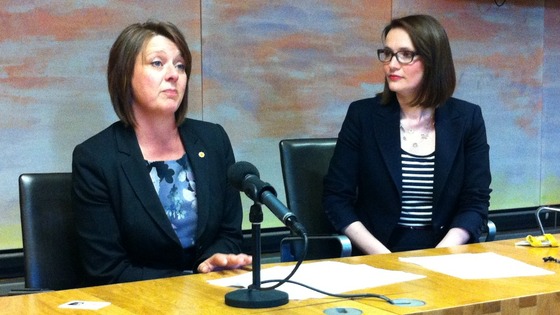 Plaid Cymru leader Leanne Wood and Welsh Liberal Democrat leader Kirsty Williams announcing their agreement to hold talks jointly with the Welsh Government ahead of its next budget. Labour will need the support of at least one party to push through its budget.
Responsibility for the probation service here in Wales should be transferred to the Welsh Government in the face of privatisation fears, according to the Plaid Cymru leader. Leanne Wood is expected to make her call at a conference in Cardiff of women working in the probation service.
A former probation officer herself, Leanne Wood is expected to tell the conference
Privatising the probation service is just the latest in a long line of policies which people will pay for heavily, policies from the Ministry of Justice in Westminster which shows that their values are not values shared by people in Wales.

We have also see the closure of local magistrates' courts and police stations, cuts to legal aid and new proposals that would limit the choice of solicitors, as well as pointless police commissioners.
It is clear that if we want a justice system that is in line with our political values here in Wales, then responsibility for the whole of the criminal justice system should be devolved to us here in Wales.
– Leanne Wood, Plaid Cymru leader
The Health Minister will face an urgent question on changes to hospital services in South Wales which are expected to be announced later. Plaid Cymru leader Leanne Wood has been allowed by the Presiding Officer to raise her concerns about the plans and call for a statement from the Minister.
Load more updates
Back to top