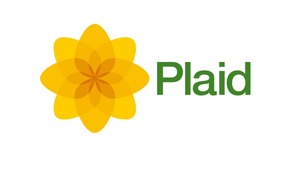 Plaid Cymru's spring conference gets underway on Anglesey with a promise to focus on 'transforming the economy'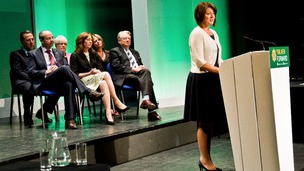 Leanne Wood says she'll gamble her political future by fighting a constituency in the 2016 Assembly election.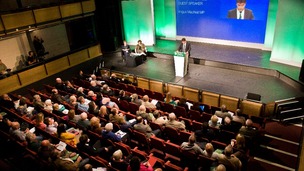 The Plaid Cymru Conference hears a keynote speech on tackling crime but votes against fighting November's Police Commissioner elections.
Live updates
Margaret Thatcher's funeral
Plaid Cymru leader Leanne Wood will speak in tomorrow's Assembly session marking the death of Margaret Thatcher. A party source says her contribution will be 'sensitive and respectful' but will set out 'a vision for the future of Wales which is very different to the Thatcherite vision.'
Assembly Members will be given the opportunity to speak about the former Prime Minister in the Senedd chamber before the weekly First Minister's Question session. Former Presiding Officer Dafydd Elis-Thomas has said he won't attend.
Plaid leader's constituency fight
Labour's Leighton Andrews has claimed that he's looking forward to fighting Leanne Wood in the Rhondda at the next Assembly election. He said that she can expect a similar defeat to when she last fought the constituency in a Westminster election.
The Rhondda rejected Leanne Wood in 2001 and I'm sure the people of the Rhondda won't be fooled by her gesture politics this time. This announcement shows just how little faith the Plaid Cymru candidate has in her own ability to win in 2016 and it's cost what little leadership credibility she had. Standing in Rhondda is no more than a political stunt. It's clear that she plans to get back into the Assembly on the Regional List and the people of the Rhondda will soon see through that.
In 2003, I won the Rhondda back from Plaid for Labour and beat the Plaid Cymru AM. In 2007 I beat the Plaid Cymru MEP. In 2011, I increased my majority. I look forward to the opportunity of beating Plaid's lacklustre leader in 2016.
– Rhondda AM Leighton Andrews
Advertisement
Plaid leader's constituency fight
Plaid Cymru leader Leanne Wood explains to our Political Editor Adrian Masters why she's not intending to contest Rhondda in 2016 with the safety-net of a regional list seat but won't rule it out if the UK Government changes the rules.
Plaid leader's constituency fight
Leanne Wood will now have to go through the process of formally applying to become Plaid Cymru's candidate for the the Rhondda Assembly constituency. The party is about to begin the process of selecting its 40 constituency candidates. Nominations for the regional lists will open later.
That gives Leanne Wood more time to decide if she wants the insurance policy of also standing in South Wales Central. Labour banned that practice, when it was in power at Westminster, complaining that it 'turned losers into winners'. But the present UK government says it will change the law.
Leanne Wood says that for now she in proceeding on the assumption that the ban will stay in place but will consider her options if the law is changed.
I am announcing to you today that it is my intention to seek selection to stand in the next Assembly election as the candidate for the Rhondda constituency. I know that, for people in the Rhondda, this isn't as good as it gets. I know that Wales can be successful and can thrive. Economics and Politics go together. We can only get the economics right if we get the politics right. And that is why I am determined that the next government of Wales will be a Plaid Cymru Government.
– Plaid Cymru leader Leanne Wood AM
Plaid leader's constituency fight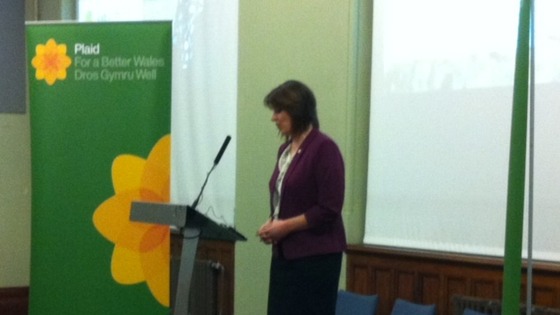 Plaid Cymru leader Leanne Wood has followed her decision last year that she would lead by example and fight a constituency seat in 2016 by announcing that she will contest the Rhondda. "Home is where the heart is", she said. "Growing up, where I grew up has shaped me personally and politically".
Since her initial decision, the UK government has announced that it wants to change the law so Assembly candidates can fight both constituency and list seats. But Leanne Wood made no mention of the option of also defending her regional list seat and only giving it up if she wins in the Rhondda.
Plaid Cymru held the Rhondda constituency in the first Assembly but it is now held for Labour by the Education Minister Leighton andrews. He has a 6,739 majority, polling more than twice as many votes as the Plaid Cymru candidate in 2011.
Plaid leader's constituency fight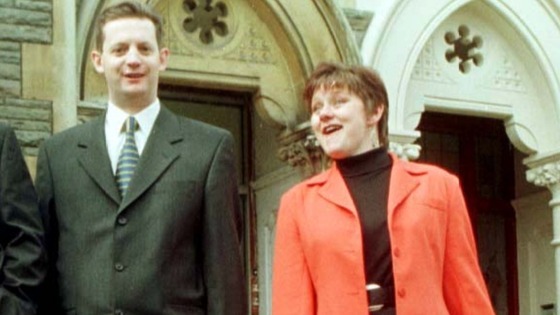 Leanne Wood has fought the Rhondda before, twice standing for Westminster. During her 1997 election campaign, she was pictured with Plaid Cymru's candidate in neighbouring Cynon Valley, Alun Davies. He's now Labour AM for Blaenau Gwent and has just become a cabinet minister.
Advertisement
Plaid leader's constituency fight
Plaid Cymru leader Leanne Wood will fight the Rhondda at the next Welsh election. She's just announced her decision as part of a high-risk strategy by Plaid to win the constituencies it needs if it's ever to move beyond being an opposition party in the future.
Plaid leader's constituency fight
Plaid Cymru leader Leanne Wood will mark the first anniversary of her election to the top job by setting out five ways of transforming the economy. There's speculation that she'll also use the occasion to make a long-awaited announcement about where she intends to fight the next Welsh election.
Leanne Wood has already said she'll contest a constituency seat in 2016. Click here to see why that's such a significant statement. Speculation aside, her speech will follow up on her leadership pledge by focusing exclusively on the economy and ways to create jobs.
She'll set out five areas that the party where the party thinks Welsh Government intervention could help. They are:
Connecting the nation - better rail and road links, better use of harbours, improved IT neworks
Re-localising the local - making sure all public organisations buy more products and services as locally as possible
National Energy Agency for Wales - to develop new projects and keep profits in Wales
Welsh financial system - including a publicly-owned Bank of Wales to invest in small businesses
Re-balancing Britain - including changing the way Wales is funded and devolving the welfare system to Wales
Plaid Cymru conference
Plaid Cymru's conference in Beaumaris has ended with a call to party activists to offer Wales "a better alternative" to the present Labour government in Cardiff Bay.
Plaid leader Leanne Wood says education and jobs are two major issues where Carwyn Jones is letting down the Welsh people.
Here's our political reporter Owain Phillips.
Plaid Cymru conference
Plaid Cymru will continue to fight the so-called 'bedroom tax', an MP has told the party's conference, despite losing a vote at Westminster aimed at blocking the housing benefit cut.The government had a majority of more than 40, despite Labour's decision to support Plaid's motion in the Commons.
Arfon MP Hywel Williams told the conference in Beaumaris that the disabled and people who are unemployed or on low wages will have nowhere to turn. He said that while household incomes are constrained and homelessness continues to rise, the 'bedroom tax' will have extremely damaging consequences.
The bedroom tax is a devastating policy that will come into effect in April affecting 660,000 people, and 40,000 of them in Wales. This is simply another way in which UK Government is persecuting benefit claimants. It's important to note that those who claim benefits are not 'shirkers' – the majority of them are in work, on low wages, and facing increased rent charges. With low household wages, how will people afford the penalty of between £418 and £1248 per year? To the shame of Cameron and Clegg, disabled people will have to choose between heating, eating or paying the rent.
– Hywel Williams, Plaid Cymru MP for Arfon

The conference was also told that the Welsh Government 'blames other people' rather than take responsibility for public services. But Plaid Cymru's education spokesperson said it's time for the Welsh Government 'to stop passing the buck' and that the education minister should keep his job.
The Welsh Government needs to break the link between educational attainment and poverty. We need early intervention for pupils so no child is left behind to ensure proper literacy levels for children leaving primary school. Today I'm calling on the First Minister to make sure the Education Minster Leighton Andrews stays in his job so we can properly scrutinise him for his policies.
– Plaid Cymru Education Spokesperson Simon Thomas AM
Load more updates
Back to top