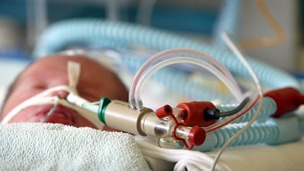 The Gwynedd Community Health Council has defended its decision not to intervene in plans to move neonatal services to England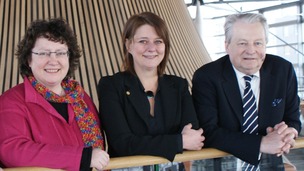 After attacking the Health Minister caused an internal row for Plaid Cymru, the party's health spokesperson returns to criticising Labour.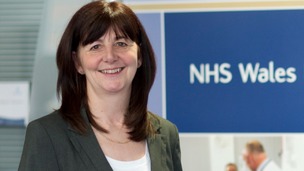 Health Minister has announced plans to improve GPs' opening hours in three phases but says Labour's manifesto pledge will be kept by 2016.
Live updates
£0.5m spent on importing blood
The Welsh Government has again defended the Welsh Blood Service for spending almost half a million pounds buying blood supplies from other UK services.
Welsh Liberal Democrat leader Kirsty Williams called for a statement from the Health Minister to 'explain why this situation has happened' and to give assurances to Assembly Members that the it was under control.
However Business Minister Lesley Griffiths refused to commit to a statement saying that the Blood Service had reached a temporary agreement to import blood in order to cope with 'a change management programme.'
Freedom of speech row
The Local Government Secretary has been accused of 'astounding ignorance' by his Welsh counterpart. Lesley Griffiths has written to Eric Pickles after he criticised the Welsh Government for not following his lead in taking action to protect the right to report, film and tweet local council meetings.
In the letter Ms Griffiths says it was 'entirely inappropriate' for Mr Pickles to intervene on a devolved matter; that it was 'discourteous' to make the letter public and that it was an 'extremely surprising and totally unacceptable interference by the UK Government in the Welsh political sphere.'
The letter, which was also copied to the Secretary of State for Wales, has been seen by ITV Wales and marks an escalation of an already bitter row between the two departments and comes on the day the Welsh Government described relations with Whitehall as 'sometimes frustrating.'
Advertisement
Freedom of speech row
A UK cabinet minister says he's concerned that freedom of speech in Wales is being suppressed due to inaction by the Welsh Government. Eric Pickles, who's responsible for English local government, has released a strongly-worded letter he's sent today to his counterpart in Wales, Lesley Griffiths.
It has become clear that there is now a gulf between what local taxpayers bloggers and journalists can do in England and Wales. Welsh councils are routinely blocking people's right to report or film council meetings, leading to the high profile case of a local campaigner being handcuffed and arrested in Carmarthenshire for trying to report a council meeting.
I am concerned that freedom of speech in Wales is being suppressed and as a result, waste corruption and incompetence is potentially being covered up. It is disappointing that the Welsh Government has not taken the opportunity to mirror the legal rights and practices that citizens now enjoy in England, and I would ask you to consider the case for enhancing openness and accountability in Wales.
– Communities and Local Government Secretary Eric Pickles MP

Mr Pickles has issued new guidance for the press and public on their rights to report, film and tweet council meetings in England, following new rules on openness that the UK Government brought in last year.

Although responsibility for local government is entirely devolved, the letter has been sent by Mr Pickles' Whitehall department, meaning that it's an official UK Government position, rather than just a party political attack by a Conservative on a Labour minister.
Welsh Secretary addresses AMs
The First Minister has warned the Wales TUC that what called the pain of public spending cuts is far from over. Carwyn Jones said that when the Chancellor delivers his spending review next month, there will be "more of the same" at best and "even more severe cuts" at worst.
Our budget is already £80 million lower in 2014 –15 than was in our indicative plans… and the Chancellor has given a very clear message that he intends to cut a further £1.5 billion from public sector budgets across the UK. We estimate that this could mean a further £55 million in spending cuts for Wales. We will need to prioritise funding to pay for those public services which we all rely on – health, education and job creation. All other areas of spending - and I mean all other areas - will need to looked at very carefully indeed.
– First Minister Carwyn Jones AM

Later, the Local Government Minister told AMs that councils would have to take action very soon to cope with further spending cuts. Lesley Griffiths said they could no longer be spared.
The next UK spending review will further reduce the Welsh Government budget. We will not be able to protect local authority budgets as in recent years. So the financial reductions experienced by local government in England signal the future reality for Wales. Authorities need immediate and radical short-term financial and service planning so as to align public services with the lower level of resources which wil be available in the future.
– Local Government Minister Lesley Griffiths AM

The Welsh Secretary was also in the Senedd to defend the measures set out in the Queen's Speech. David Jones said cutting public spending was both necessary and justified.
The legislative programme continues to deliver on our commitment to reduce the deficit left to us by the last Labour government and to rejuvenate the economy through sustainable private sector growth.
– Welsh Secretary David Jones MP
Anglesey council deal struck
The Local Government Minister Lesley Griffiths has issued a short statement following the news that Independent and Labour councillors have reached a deal to form an administration on Anglesey.
I hope last week's elections will now prove to be a turning point - the people of Anglesey deserve no less. I wish the new leadership of the council well in their task to deliver stable, transparent and accountable local government on the island, in the years ahead.
– Lesley Griffiths AM, Local Government Minister
Welsh Government reshuffle
Just before she was moved in the cabinet reshuffle, former Health Minister Lesley Griffiths signed a letter to Assembly Members telling them she could not consider in their present form objections from the local Community Health Council to proposed changes to hospital services in west Wales.
The proposals by the Hywel Dda Health Board are some of the most controversial of the proposed changes across Wales, involving hospital closures and other hospitals losing some of their services. The Health Minister must consider any objections formally raised by the local Community Health Council.
Lesley Griffiths wrote that there was "no clarity" over which of the changes it can support and which it judges should be referred for ministerial determination. She has told the council to hold fresh talks with the Hywel Dda Health Board and resubmit any remaining objections by 5 April.
[They] must work together to ensure safe and sustainable services ... the Community Health Council is obliged to recognise that maintaining the status quo may not be an acceptable response and must work with the local health board to agree how such services can be maintained within available resources.
Local resolution must be sought wherever possible and referral to Welsh ministers should only be made as a last resort. Where particular proposals are judged not to be in the best interest of health services in the area, the CHC must propose alternative solution s for providing safe and sustainable services to their local community.
– Former Health Minister Lesley Griffiths AM
Advertisement
Welsh Government reshuffle
As if to answer the question I posed just a few minutes ago, the next announcement reveals that the outgoing health minister Lesley Griffiths has been appointed Local Government minister.
It's not a bad move for Lesley Griffiths who will take on a portfolio with almost as big a challenge involved as the health job did. It's much more than a consolation prize. Her reappointment also means that Carwyn Jones hasn't lost a female minister and one from the north.
The question is now, what happens to her predecessor, the popular Carl Sargeant who was widely seen as doing an effective job in the role?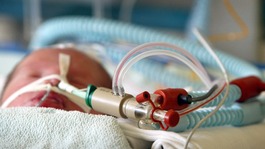 The Gwynedd Community Health Council has defended its decision not to intervene in plans to move neonatal services to England
Read the full story
Neonatal plans defended
The Health Minister has defended herself from criticism that neonatal services in North Wales are being moved across the border, whilst those in the south are being brought home.
Lesley Griffiths was facing AMs alongside the medical director of the NHS in Wales.
Dr Chris Jones says it is so tough to recruit for some roles, there is a little point in continuing to advertise.
Carole Green reports.
Neonatal plans defended
In the report published last year, the committee stated they had particular concerns with staffing shortages in neonatal units.
They heard evidence from the neonatal charity Bliss that it was affecting the delivery of care to premature babies.
This shortfall in nurses affects every health board and every unit, and as such the All Wales Neonatal Standards on nurse to baby staffing ratios are far from being met. This critical nursing shortfall is putting babies' lives at risk
– Bliss spokesperson

Assembly members will be asking the Health Minister if the situation has improved and if the ratio of nurses to babies has risen.
Load more updates
Back to top