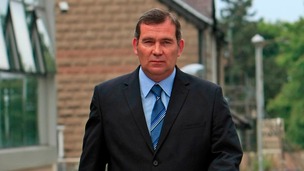 The judge criticised the Welsh Government's approval of charity funds as "frankly astounding"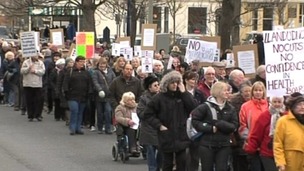 Around 300 people have taken to the streets to demonstrate their opposition to health service changes in North Wales.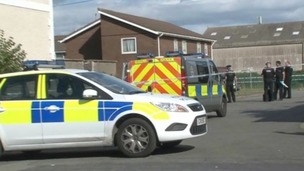 A man has been charged with two counts of attempted murder after two people were stabbed in Llandudno on Monday.
Live updates
Dog owners in Llandudno say they are being unfairly penalised by rules being put in place by Conwy Council. The Council says its Dog Control Orders are there to stop irresponsible owners letting their pets stray or foul in public. Sarah Powell reports.
A campaign has been launched in Llandudno to restore the resort's famous beach to its original glory.
Tonnes of stone and rock is being brought in to strengthen sea defences there as Conwy Council says its aim is to protect the area and its real estate.
But locals say the sea defence work has cost them their once beautiful beach - and they want their sand back.
Advertisement
Man jailed after taxi driver loses an eye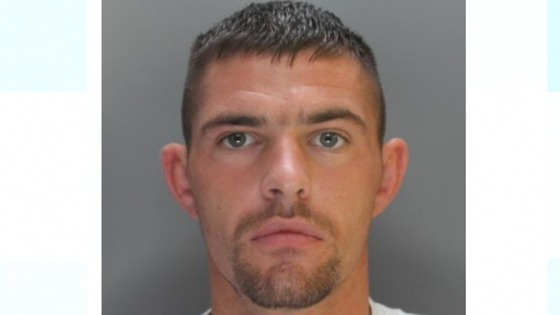 A North Wales taxi driver had his left eye removed after he was attacked by a wild passenger Mold Crown Court has heard.
The victim Richard Brennan Mattison was maimed for life and now faces an uncertain future – with the possibility that he may lose the sight in his other eye.
His attacker Russell Owen Thomas, 26, of of Bodhyfryd Road in Llandudno, was jailed for three years after he admitted wounding and damaging Mr Mattison's Fiat taxi vehicle.
Mold Crown Court heard how Thomas – who has a previous conviction for robbery – head-butted the Perspex screen protecting the driver and a jaggered piece severed his left eye.
Thomas then callously left him alone in the dark – badly injured and bleeding profusely.
Thomas had thrown £20 for the fare through the gap and £45 for the damage.
A police officer realised the enormity of the injury and called an ambulance and he was rushed to Glan Clwyd Hospital at Bodelwyddan where he remained for a week.
Judge Peter Heywood said, "You caused a catastrophic injury to this taxi driver which have blighted his life. In my view, taxi drivers working in the early hours of the morning to ensure that people get home safely are vulnerable."
Victim Richard Brennan Mattison said he's been subjected to "gangster style intimidation" and said he had been threatened with death if he gave his attacker's name to the police.
Llandudno hotel owners are world beaters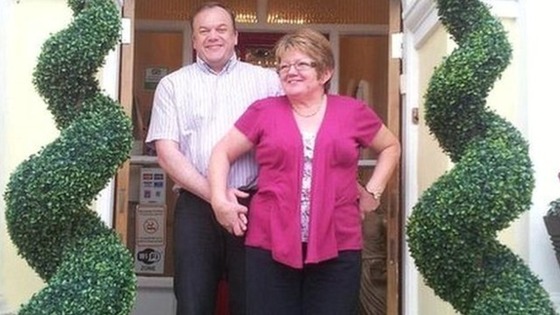 A seaside hotel in Llandudno has been named the world's thirst best bargain hotel, moving three positions up from its ranking in sixth place last year.
The Lauriston Court Hotel was also named the number one bargain hotel in the UK.
Carol-Lynn and Ian Robbins, owners of Lauriston Court, said, "We take pride in the knowledge that our guests appreciate everything we are doing and we would like to take this opportunity to thank everyone who has stayed with us over the past year for helping us to win this award.
"Winning this award is a tremendous achievement for us and the rest of the team at Lauriston Court."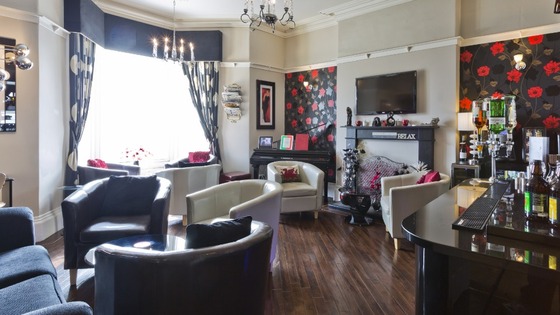 The results of the TripAdvisor 2014 travellers awards also listed another Llandudno hotel, The Wellington, which features in the list of best bargain hotels in Europe, ranking in ninth place.
Last year Ian and Carol-Lynn Robbins told ITV Cymru Wales it's their personal touch that's made them so successful.
"We get to know our guests really really well and that's because we've only got 11 bedrooms. Any more and I think we would really struggle because we like to make it personal".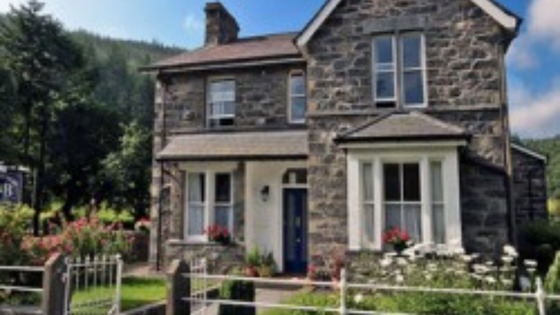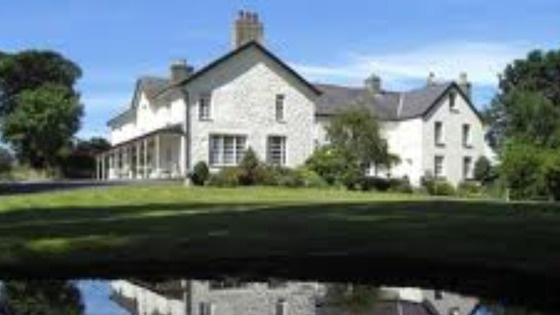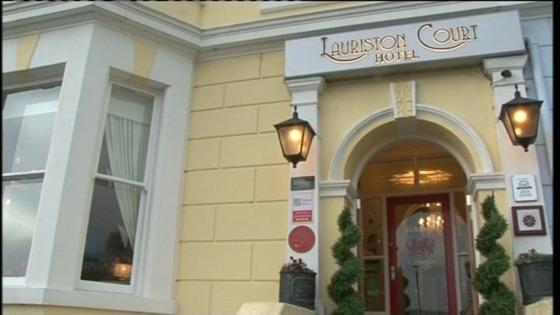 A seaside hotel in Llandudno has been named the world's thirst best bargain hotel, moving three positions up from its ranking in sixth place last year, according to the TripAdvisor 2014 Travellers' Choice awards.
The Lauriston Court Hotel was also named the number one bargain hotel in the UK to go alongside top three placings in Europe and the World.
The results of the awards also revealed that Llandudno can celebrate not one but two success stories, with the Wellington Hotel also featuring in the list of best bargain hotels in Europe, ranking in ninth place.
Wales Travel
There's a replacement bus service running on Arriva Trains Wales between Blaenau Ffestiniog and Llandudno because of poor weather.
Advertisement
In just over a week's time the quiet of Llandudno's Great Orme will be interrupted by the sound of screeching brakes and the squealing tyres of the Cambrian Rally.
Today - the organisers held a preview to show just how spectacular the rally route is. Rob Shelley was there for the first countdown.
Charity world record attempts
It takes a lot of courage try one world record. Today, at the base for Blind Veterans UK in Llandudno, a combination of blind ex-servicemen and others tried to break four. So how did they do? We sent Rob Shelley to find out.
Charity world record attempts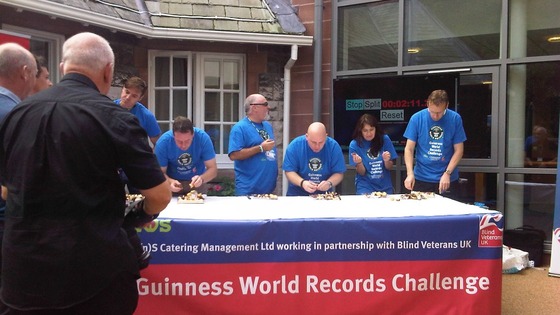 A team of six people are hoping to break four world records in one day in a bid to raise awareness of charity Blind Veterans UK. Among the challenges facing the team, which includes members of the charity, are scoffing chocolates, bobbing for apples, peeling carrots and slicing cucumbers.
Here are the record they're hoping to beat:
Eating 15 chocolates: current record is 3mins 59 seconds

Most carrots peeled in a minute: current record 591grammes,

Fastest time take to slice a cucumber into 264 pieces: currently 13.4 seconds,

Most apples bobbed in three minutes by a six-person team: current record 361.
One of the team, Billy Baxter, is no stranger to world records. Billy, a former British Army Staff Sergeant who lost his sight after contracting a virus whilst exhuming bodies in Bosnia in 1997, already holds a a world motorbike speed record.
The event is taking place at the Blind Veterans UK's rehabilitation and training centre in Llandudno.
Body of missing mum found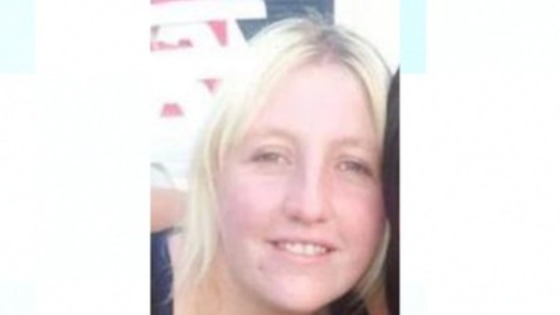 Police say a body washed up on a Merseyside beach is that of a missing Llandudno mum.
Anne-Marie Sarjantson, 29, was last seen at her parents' home in Maes yr Orsedd, Llandudno, on August 3.
Her disappearance sparked a major search around the Great Orme headland.
Yesterday a body was found at Formby.
Police are not treating the death as suspicious and the matter has been reported to the coroner.
Load more updates
Back to top