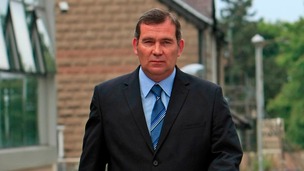 The judge criticised the Welsh Government's approval of charity funds as "frankly astounding"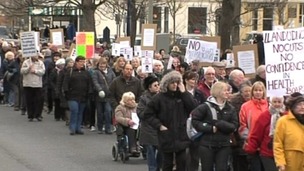 Around 300 people have taken to the streets to demonstrate their opposition to health service changes in North Wales.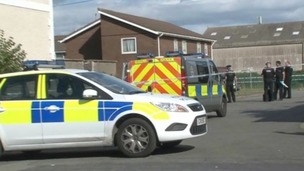 A man has been charged with two counts of attempted murder after two people were stabbed in Llandudno on Monday.
Live updates
Charity world record attempts
It takes a lot of courage try one world record. Today, at the base for Blind Veterans UK in Llandudno, a combination of blind ex-servicemen and others tried to break four. So how did they do? We sent Rob Shelley to find out.
Charity world record attempts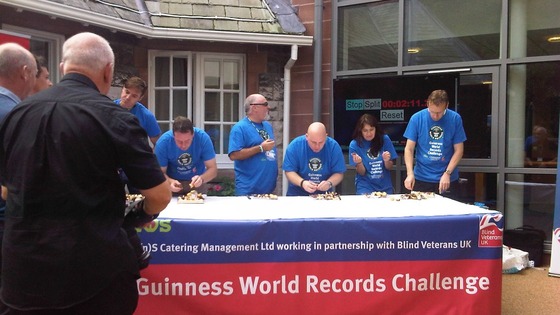 A team of six people are hoping to break four world records in one day in a bid to raise awareness of charity Blind Veterans UK. Among the challenges facing the team, which includes members of the charity, are scoffing chocolates, bobbing for apples, peeling carrots and slicing cucumbers.
Here are the record they're hoping to beat:
Eating 15 chocolates: current record is 3mins 59 seconds

Most carrots peeled in a minute: current record 591grammes,

Fastest time take to slice a cucumber into 264 pieces: currently 13.4 seconds,

Most apples bobbed in three minutes by a six-person team: current record 361.
One of the team, Billy Baxter, is no stranger to world records. Billy, a former British Army Staff Sergeant who lost his sight after contracting a virus whilst exhuming bodies in Bosnia in 1997, already holds a a world motorbike speed record.
The event is taking place at the Blind Veterans UK's rehabilitation and training centre in Llandudno.
Advertisement
Body of missing mum found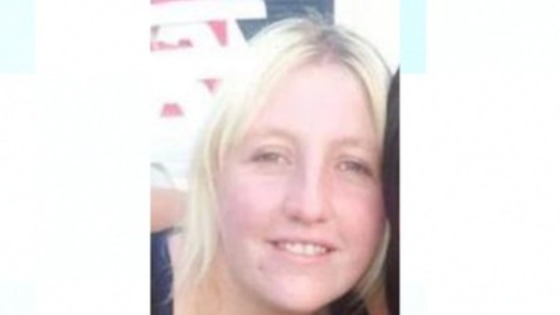 Police say a body washed up on a Merseyside beach is that of a missing Llandudno mum.
Anne-Marie Sarjantson, 29, was last seen at her parents' home in Maes yr Orsedd, Llandudno, on August 3.
Her disappearance sparked a major search around the Great Orme headland.
Yesterday a body was found at Formby.
Police are not treating the death as suspicious and the matter has been reported to the coroner.
Welsh soldier's funeral
Tributes have been paid to one of the three soldiers who died following an SAS selection exercise in the Brecon Beacons.
Lance Corporal Craig Roberts was described as a "talented young man with a bright future". His funeral took place in Llandudno today. Rob Shelley reports.
Welsh soldier's funeral
Lance Corporal Craig Roberts' commanding officer has paid tribute at his funeral, describing him as "a talented young man with a bright future ahead of him."
L/Cpl Roberts was one of three soldiers who died after taking part in a training exercise in the Brecon Beacons last month.
Craig was a talented young man with a bright future ahead of him, both as an army reservist and in his civilian life. Craig was the epitome of the can-do volunteer ethos.

Craig will be missed dearly by everyone who knew him; his family, his friends, his colleagues. We will miss him greatly and will remember him
– Lieutenant Colonel Paul Morris, Commanding Officer 3rd Battalion, The Royal Anglican Regiment
Welsh soldier's funeral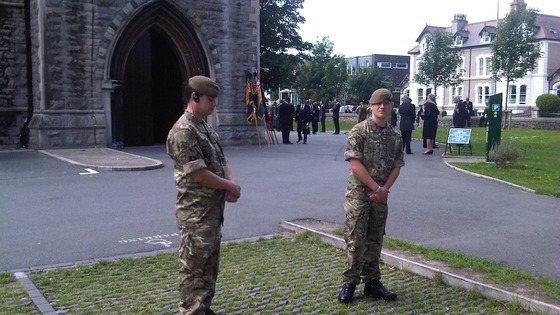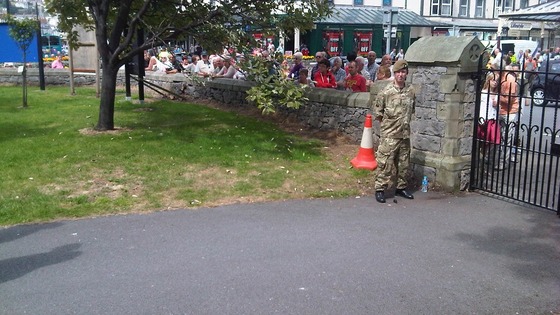 Advertisement
Welsh soldier's funeral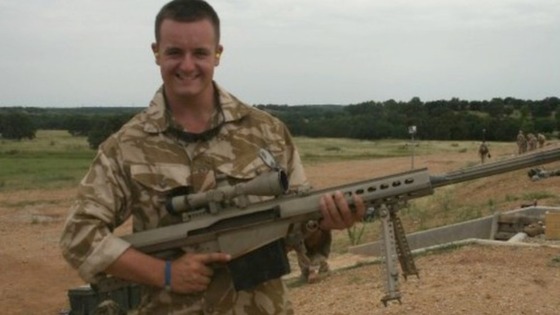 The funeral of Lance Corporal Craig Roberts from Penrhyn Bay, Conwy will take place in Llandudno today.
The 24-year-old of 3rd Battalion The Royal Anglian Regiment died during a training exercise on the Brecon Beacons last month.
Temperatures reached 30C in Powys on that day.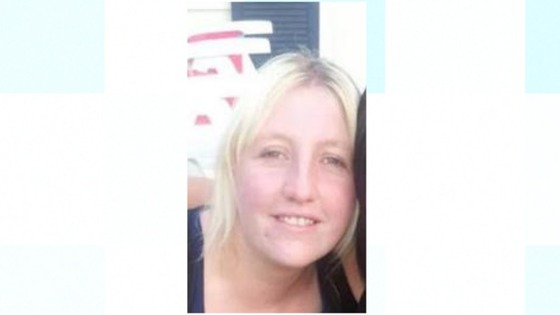 Police are continuing to appeal for the public to help trace a missing 29 year-old woman from Llandudno.
Ann-Marie Sarjanston was last seen at her parents home in Maes yr Orsedd at 7:30am on Saturday 3rd August.
She is a described as 5,6' tall and of medium build. She was wearing a long beige cardigan with a t-shirt underneath, with black leggings and flip flops. Her blonde hair was tied back in a ponytail.
Inspector Tony Wan of North Wales Police said: "Extensive police inquiries have already been undertaken which have also involved our colleagues from the North Wales Search and Rescue Association and the Coastguard. Posters have also been produced and are being displayed in the area."
Anyone who may have seen Ann-Marie are being asked to contact officers immediately on 101.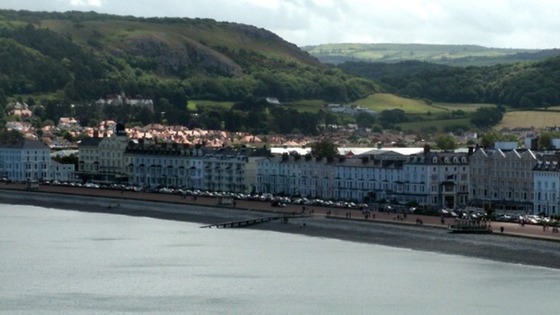 An inflatable life-size Mickey Mouse was recovered from the sea off Little Orme in Llandudno today, after a 999 call was made.
A concerned member of the public made the call at around 7:45pm when they spotted an object floating in the water.
The Llandudno ILB lifeboat and local coastguard were sent to the area near the beach front.
The inflatable disney character was taken out of the water a few hundred yards offshore.
The lifeboat team say the call was made with good intent.
This weekend, a special concert will be held in Llandudno to help raise awareness of the threat to lions in Africa.
In less than half a century, the population of the species has declined by 75 percent.
Now, Queen guitarist Brian May and singer Kerry Ellis are taking to the road to try to halt the decline.
Load more updates
Back to top