The parents of a soldier from North Wales who was found shot dead at Deepcut Barracks have called for a fresh inquest into her death.
Pte Cheryl James, 18 and from Llangollen, was found with gunshot wounds at Deepcut in November 1995.
She was one of four young soldiers who died at the barracks in Surrey between 1995 and 2002, amid claims of widespread bullying and abuse.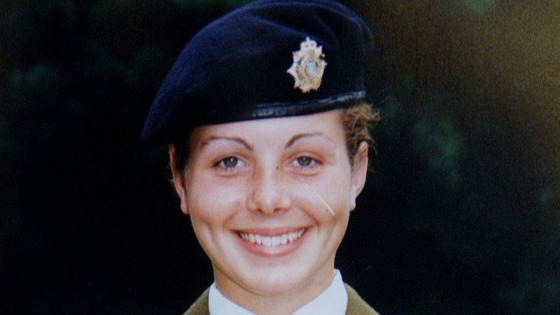 There have been a number of different investigations.
An investigation by a deputy high court judge rejected the families' calls for a public inquiry, and concluded that the four recuits had committed suicide.
An inquest into her death, shortly after it happened, recorded an open verdict.
Human rights group Liberty, which represents her family, has today announced it is applying for a new inquest, after getting access to new documentation.
Pte James' parents, Des and Doreen James, said: "We're disappointed it has taken close to 18 years for us to even get disclosure of the evidence related to Cheryl's premature death."
"No family should ever have to go through what we've experienced, and the fact there still has never been any meaningful inquiry into the four deaths at Deepcut remains a stain on the integrity of everyone involved. All four were placed in the care of the state and all four were badly let down."
"The implications of the new evidence is both serious and extremely worrying for us but we have every confidence in Liberty and our entire legal team."