Live updates
Protest over changes to school catchment areas
Protest over changes to school catchment areas
Local MP for Pontypridd, Owen Smith, says he recognises that Rhondda Cynon Taf council has a difficult problem when it comes to dealing with catchment areas. The council says it's in a consultation period over the issue and welcomes all views.
Advertisement
Protest over changes to school catchment areas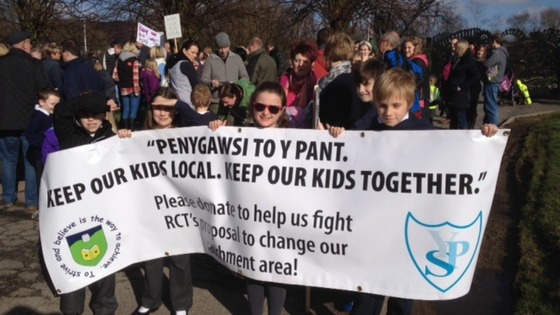 Around 300 people have held a protest in Pontyclun today about proposed changes to school catchment areas, which could see pupils attending a different school.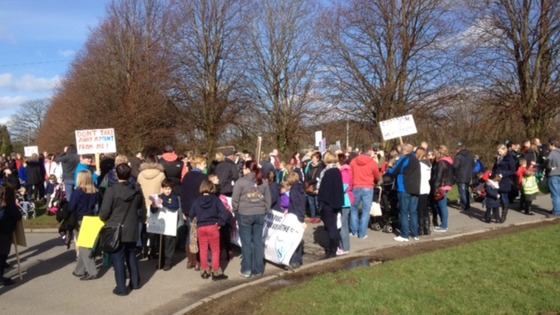 At the moment, pupils in Llantrisant go to Y Pant Comprehensive, but under plans being considered by Rhondda Cynon Taf Council, pupils from Llantrisant and Penygawsi primary schools would be moved to Bryncelynnog in the future.
Parents say they're not happy at the idea, due to the distances involved to get to the school.
A spokesman for RCT Council say they're in the process of a consultation, and will take all views on board.
Royal baby reactions in Wales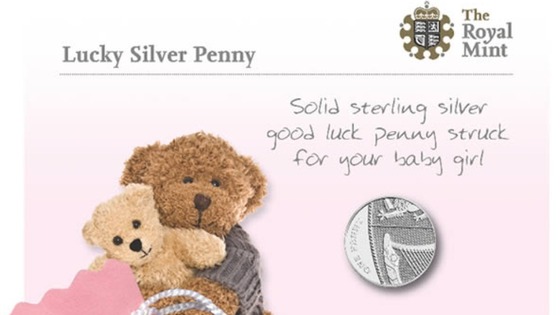 The Royal Mint in Llantrisant is giving babies born on the same day as the future monarch a suitably royal welcome by presenting them with a silver penny struck with the year of their birth.
Crossing the palm of a new born with silver or offering them a silver penny is traditionally seen as a way to wish them wealth and good health.
Parents who wish to claim their silver penny need to go to www.facebook.com/theroyalmint and register the birth of their child.
Parents have sixty days following the birth to obtain one of the 2,013 coins that are to be made available by The Royal Mint.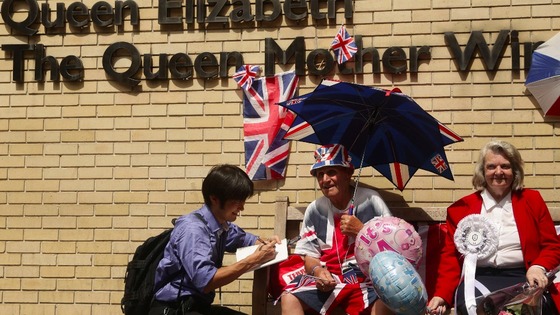 Shane Bissett, Director of Commemorative Coin at the Royal Mint said, "The birth of the royal baby will be a joyous occasion not just for Their Royal Highnesses The Duke and Duchess of Cambridge.
"However, it will also be a special day for many mothers and fathers across the country as they too welcome the arrival of their new baby, hence why we wanted to extend this historical moment to them."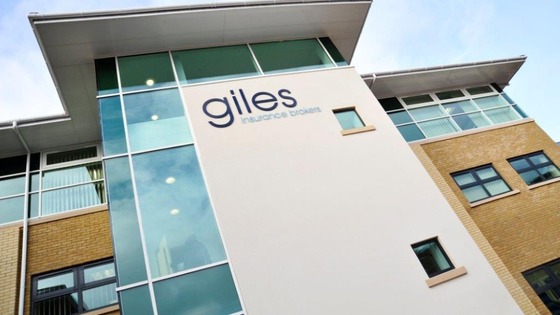 An insurance broker plans to create 117 new jobs in south Wales over the next three years.
Giles Insurance Brokers Ltd, based in Llantrisant is planning to expand the firm.
The company is putting in a £6m investment, with the Welsh Government contributing £1.13m.
Two car plants in Wales have closed with the loss of 270 jobs.
It's been confirmed Sogefi in Llantrisant will shut with 190 jobs lost, while 79 positions are to go at Quinton Hazell in Conwy.
A consultation on Sogefi was launched three months ago.
Ian Lang reports.
Advertisement
Schmallenberg virus threat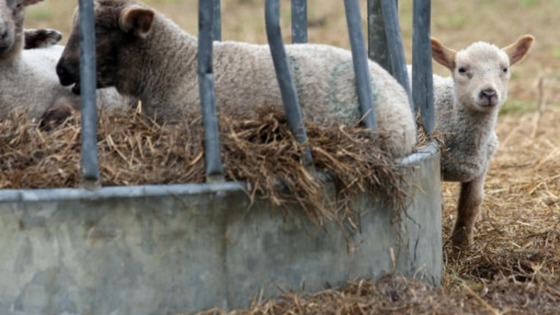 A farmer has told ITV Wales News that 50 per cent of his lambs have died because of the Schmallenberg disease (SBV).
Tim Prichard, who has a farm in Llantrisant, Pontyclun, says he expected 180 lambs to be born this season but 60 have died already.
Mr Prichard says other farmers are experiencing the same thing with one losing all but one of his 23 lambs.
Schmallenberg is a disease that causes late abortion or birth defects in newborn cattle, sheep and goats.
In December last year the Chief Veterinary Officer Christianne Glossop said that there was evidence the infection was "across most if not all counties in Wales" and the disease had been detected in a deformed lamb.
Ms Glossop added: "It is likely that malformed lambs and calves will be born in Wales in the spring 2013 as a result of some Welsh sheep and cattle being infected with SBV around the time of mating this year."
Llantrisant factory jobs threat
Unite union has described the proposed closure of a Llantrisant car parts factory as a 'total blow'.
Italian firm Sogefi is understood to have announced to its 200-strong workforce that it intends to shut the South Wales site and that the 90-day consultation period has now begun.
Our members at Sogefi have recently gone back onto full-time hours following a troubled period last year that saw half the workforce at Llantrisant being made redundant and the remainder being put on short-time working.

The factory has long played a vital role in the area so the announcement of further job losses – and so close to Christmas – is not simply bad news for those working at Sogefi but for the local community as a whole.

Our priority now is to ensure the best possible future options, support and compensation for our members at Sogefi as we enter the consultation period.
– Unite regional officer Andrea Jones
Llantrisant factory jobs threat
Pontypridd AM Mick Antoniw says Llantrisant-based company Sogefi is set to close.
The car parts firm, known locally as the former Fram Filters, first announced a wave of redundancies over a year ago. It's thought around 200 people still work at the plant.
I hope there might still be some future for the company in Llantrisant, but if that is not possible it is important that reasonable redundancy terms are made available and that support is given to the workers in finding new jobs. I will be working with the Welsh Government to ensure everything is done to support the workers over the coming difficult months.
– Mick Antoniw AM
A number of operations at the Royal Glamorgan Hospital in Llantrisant have been cancelled because of a failure to recruit enough junior doctors. Cwm Taf Health Board says it is a temporary measure and it is apologising to anyone who is affected.
Back to top