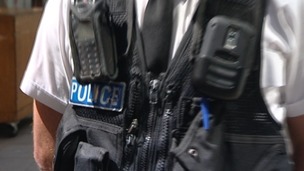 Five Welsh officers will be recognised for their bravery at a ceremony in London on Thursday.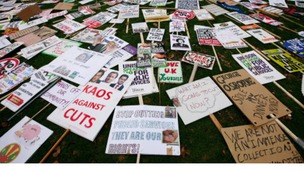 Three members of the Trades Unions Congress (TUC) will walk 156 miles from Cardiff to London for a rally against UK government cuts.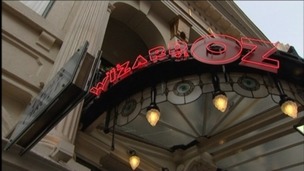 ITV Wales has met three of the leading stars treading the boards on the West End stage. Not only are they Welsh - they're also under 30!
Live updates
Cricketer Maynard inquest
Fellow cricketer 'unaware' of Maynard using cocaine
by Richard Morgan
"England cricketer Jade Dernbach now giving evidence. Says he was "unaware" of Tom Maynard using cocaine, and had never seen him do so."
"Jade Dernbach said Surrey did carry out drugs testing - says sometimes there were 8-10 tests per year, sometimes one or two, with no warning."
"Dernbach says he's surprised by the results of toxicology tests. Says he didn't know anything about drug use."
Cricketer Maynard inquest
Welsh cricketer was 'four times over the legal limit' to drive
A county cricketer was electrocuted on a railway line before being struck by a train as he attempted to flee police, an inquest heard today.
Tom Maynard was found near Wimbledon Park station on the London Underground District line shortly after 5am on Monday, June 18 last year.
The 23-year-old Surrey batsman was electrocuted after stepping on a live track before his lifeless body was hit by a train, causing him to die from multiples injuries, Westminster Coroner's Court heard.
He'd earlier been stopped by police nearby after his black Mercedes was seen driving erratically.
A post-mortem examination showed he was nearly four times the legal limit to drive and had also taken cocaine and ecstasy in the form of MDMA after a night out with his two flatmates in Wandsworth, south London.
Advertisement
Cricketer Maynard inquest
Tom Maynard's girlfriend arriving at his inquest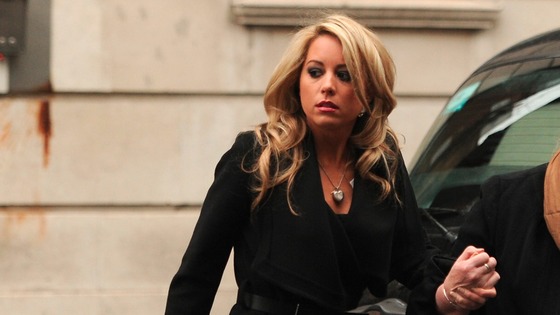 Cricketer Maynard inquest
Hair samples suggest 'regular use of cocaine'
Richard Morgan reporting from the Tom Maynard inquest has tweeted:
"Hair samples suggested 'regular use of cocaine' over three and a half month period."
"Pathologist states that Tom Maynard had high levels of alcohol in his blood, as well as traces of cocaine and ecstasy."
"Surrey physiotherapist says in a statement that Tom Maynard did "not have a single arrogant bone in his body."
Cricketer Maynard inquest
London
Maynard 'enjoyed socialising and enjoying himself'
by Paul Brand - ITV London reporter
Tom Maynard's father, the former England international Matthew Maynard, has said it is important his son is "remembered as a person as well as a cricketer" in a statement read at his inquest.
"He enjoyed socialising and to drink alcohol at the right times and to enjoy himself with the lads," Matthew Maynard added.
It was after a night of socialising that Tom Maynard abandoned his car after being spotted by police and was found on the train line at Wimbledon, south-west London.
Cricketer Maynard inquest
London
Tom Maynard's father in tribute to 'highly talented' son
by Paul Brand - ITV London reporter
The inquest into the death of Surrey county cricketer Tom Maynard, who died on a Tube line in Wimbledon last year, has heard a statement from his father, Matthew Maynard.
He said his son was a "highly talented, dedicated and respected sportsman (who) always had time for people".
The inquest at Westminster Coroners' Court is expecting to hear evidence from England player Jade Dernbach and former Surrey captain Rory Hamilton-Brown.
Advertisement
Cricketer Maynard inquest
Maynard inquest due today
by Richard Morgan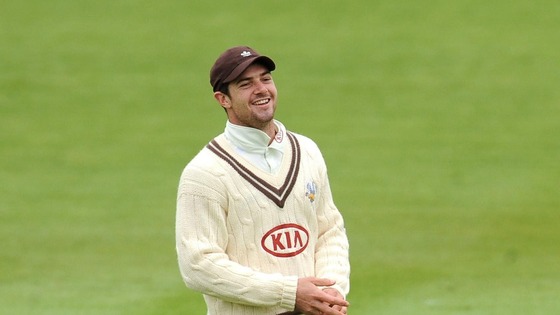 An inquest into the death of promising young cricketer Tom Maynard is due to be heard in London today. The 23 year old died on June 18th last year after going onto the tracks at Wimbledon underground station. Earlier he'd been stopped by police after being seen driving "erratically" nearby.
Maynard began his county cricket career with Glamorgan before moving to Surrey in 2011. His Father, Matt, had previously coached and captained the Welsh county. Last August, friends and family of Tom rode over 100 miles from Cardiff to the Kia Oval to raise funds for the Tom Maynard Trust.
Cricketer Maynard inquest
National
Surrey team-mate hopes inquest will bring closure
A former team-mate of cricketer Tom Maynard has said he hopes today's inquest will bring "a final bit of closure".
Surrey spin-bowler Gareth Batty told the BBC the atmosphere at the club since Maynard's death had been "absolutely horrendous".
"It almost makes cricket secondary to everything else which is going on."
"It's a cloud that has been hanging over," he added.
Cricketer Maynard inquest
National
Cricket world awaits truth on death of rising star
The death of Tom Maynard last June was a huge blow for the cricketing world in which he was considered a rising star.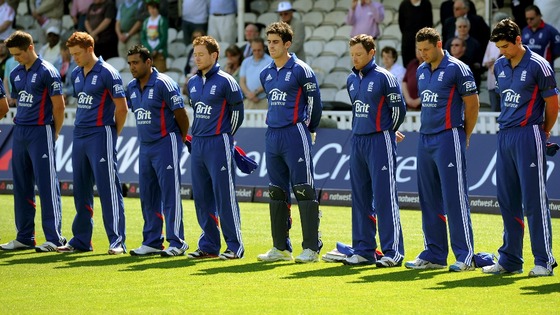 The Welsh batsman, who honed his skills with Glamorgan and Surrey, earned himself a place on the England Lions tour to Bangladesh and Sri Lanka at the start of last year.
Cricketers from all over the country paid tribute to Maynard when his funeral was held in July.
Police Bravery Awards
Officer tells of tackling knife-wielding robbers
One of the five Welsh police officers honoured for their bravery, at a ceremony in London on Thursday night, has spoken about the moment he tackled and arrested knife-wielding robbers in Swansea.
Detective Constable Andrew O'Flanagan from the South Wales force was joined by 52 other officers from across the country, at the annual Police Bravery Awards, in recognition of having risked their lives in the line of duty.
Load more updates
Back to top