Ryan Giggs is given an honorary degree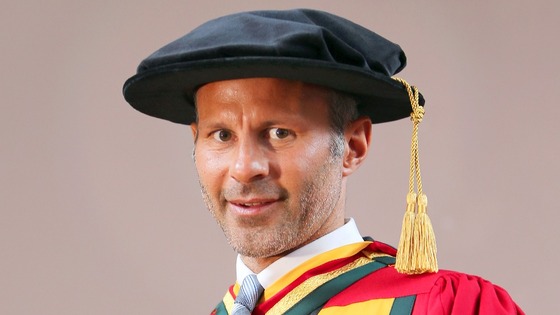 Ryan Giggs told students at the University of Bolton that it was "hard work" that got him through his 20 years playing for Manchester United. The comments came as the Welsh international received an honorary doctorate from the University. He told fellow graduands:
"...if I was going to give you one bit of advice, it would be - whatever field, whatever occupation you go into - that that is the main thing; work hard. And of course, try to enjoy it."